Recipe: Ginger Carrots for a Healthy Gut
With a little bit of fermenting technique, ginger carrots will be your new go-to snack! They are pretty pricey at natural food stores so learning to make your own will surely be worthwhile as long as you can wait the 2 to 4 weeks they take to ferment. Waiting that long really is the hardest part of this recipe!
The following excerpt is from The Heal Your Gut Cookbook by Hilary Boynton and Mary G. Brackett. It has been adapted for the web.
---
Ginger Carrots
Makes 1 quart
Several years ago at a Weston A. Price conference, I had the pleasure of hearing Scott Grzybek of Zukay Live Foods speak about fermentation. His delightful demonstration on how to make ginger carrots was revelatory, as I had been spending a small fortune on them at the natural food store (no joke)! They are one of my absolute favorite ferments: delicious as a snack for kids and beautiful on a crudité platter for guests. This recipe can be used with broccoli and cauliflower as well.
Ingredients:
4–6 carrots, peeled and cut into matchsticks
2­inch piece of ginger or 2 cloves garlic, sliced very thin
2 teaspoons sea salt
Starter culture (2 tablespoons whey, juice from previous batch, or vegetable starter culture from Cultures for Health)
Filtered water
Procedure:
In a bowl, thoroughly mix the carrot sticks, ginger, salt, and starter culture. Place in a quart-sized mason jar, and fill with filtered water to the shoulder, about 1 inch from the top. Shake the jar a bit and make sure that the culture and salt are evenly distributed. Place on your counter, out of the sun, for 2 to 4 weeks. Store in the fridge.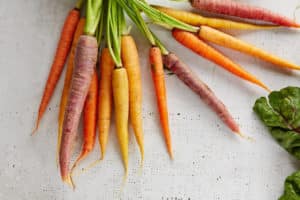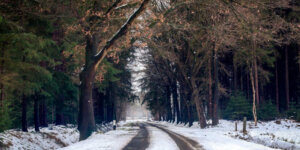 This time of year we always seem to get a hint of spring in the air for a moment, whether it's the snow storms starting to taper off or a glimpse of grass in your yard. The lure of sweetness calls from the maple trees and we begin daydreaming about all of the wonderous treats…
Read More