Showing 1–16 of 29 results
Showing 1–16 of 29 results
Dig into our Articles - Community Resilience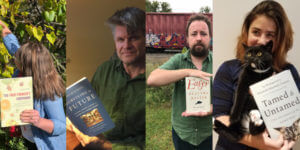 Are you new to the Chelsea Green community and aren't sure which book to read first? Or maybe you're a long-time fan and want to continue your binge-reading but need some fresh ideas. Regardless of how you got here, we can help! From the enlightening and thought-provoking to the quirky and fun, we, the Chelsea…
Read More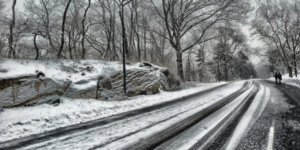 Now that temperatures have started to dip below freezing, and most folks living in colder climates have witnessed their first snowfall of the season, it's time to get serious about winter preparedness. Especially when it comes to driving! The following is an excerpt from When Disaster Strikes by Matthew Stein. It has been adapted for the…
Read More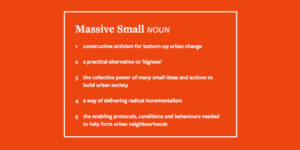 For generations, we've worked collectively as a society to build our cities into vibrant communities where we can progress and flourish together. Over the years, however, we've lost the art of collective and community evolution as our governments step in with their big ideas for urban growth – many of which come at a steep…
Read More
$

24.95
Pre-Order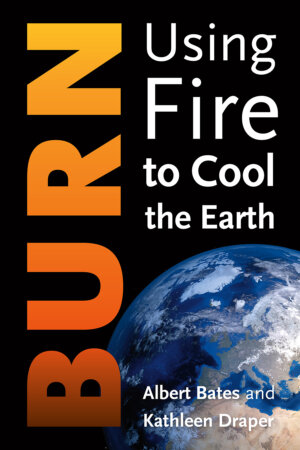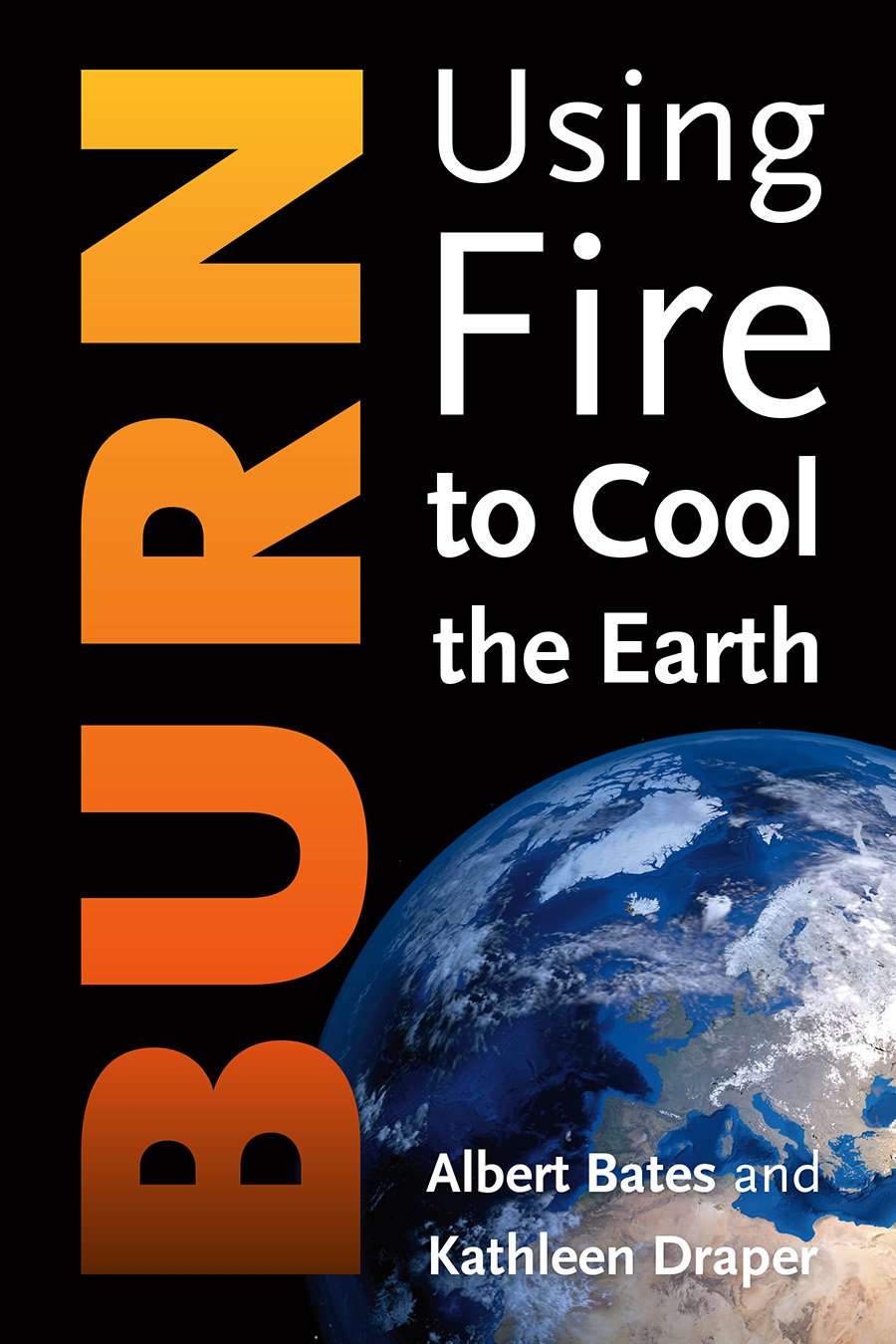 Burn
Using Fire to Cool the Earth
How We Can Harness Carbon to Help Solve the Climate Crisis
In order to rescue ourselves from climate catastrophe, we need to radically alter how humans live on Earth. We have to go from spending carbon to banking it. We have to put back the trees, wetlands, and corals. We have to regrow the soil and turn back the desert. We have to save whales, wombats, and wolves. We have to reverse the flow of greenhouse gases and send them in exactly the opposite direction: down, not up. We have to flip the carbon cycle and run it backwards. For such a revolutionary transformation we'll need civilization 2.0.
A secret unlocked by the ancients of the Amazon for its ability to transform impoverished tropical soils into terra preta—fertile black earths—points the way. The indigenous custom of converting organic materials into long lasting carbon has enjoyed a reawakening in recent decades as the quest for more sustainable farming methods has grown. Yet the benefits of this carbonized material, now called biochar, extend far beyond the soil. Pyrolyzing carbon has the power to restore a natural balance by unmining the coal and undrilling the oil and gas. Employed to its full potential, it can run the carbon cycle in reverse and remake Earth as a garden planet.
Burn looks beyond renewable biomass or carbon capture energy systems to offer a bigger and bolder vision for the next phase of human progress, moving carbon from wasted sources:
into soils and agricultural systems to rebalance the carbon, nitrogen, and related cycles; enhance nutrient density in food; rebuild topsoil; and condition urban and agricultural lands to withstand flooding and drought
to cleanse water by carbon filtration and trophic cascades within the world's rivers, oceans, and wetlands
to shift urban infrastructures such as buildings, roads, bridges, and ports, incorporating drawdown materials and components, replacing steel, concrete, polymers, and composites with biological carbon
to drive economic reorganization by incentivizing carbon drawdown
Fully developed, this approach costs nothing—to the contrary, it can save companies money or provide new revenue streams. It contains the seeds of a new, circular economy in which energy, natural resources, and human ingenuity enter a virtuous cycle of improvement. Burn offers bold new solutions to climate change that can begin right now.
Read More...
$

24.95
Pre-Order
$

59.95
Pre-Order
Community-Scale Composting Systems
A Comprehensive Practical Guide for Closing the Food System Loop and Solving Our Waste Crisis
Composting at scales large enough to capture and recycle the organic wastes of a given community, whether a school, neighborhood, or even a small city, is coming of age, propelled by a growing awareness not only of our food waste crisis, but also the need to restore natural fertility in our soils. In-depth yet accessible, Community-Scale Composting Systems is a technical resource for farmers, designers, service providers, organics recycling entrepreneurs, and advocates of all types, with a focus on developing the next generation of organics recycling infrastructure that can enable communities to close the food-soil loop in their local food systems.
The main scope of the book is dedicated to compost system options and design, from basic sizing and layout to advanced techniques such as aerated static pile composting. Management techniques and operational considerations are also covered, including testing, feedstock characteristics, compost recipe development, and system-specific best management practices.
Though focused on recycling systems that include food scraps—the fastest growing sector of community-scale composting—the book is informed by and relevant to other composting sectors and will be a vital resource for anyone invested in diverting organic materials away from landfilling and incineration. Topics covered include:
Community-scale models
Estimating organics from individual generators and whole communities
Food scrap collection
Compost system sizing
Aerated static pile (ASP) systems design
In-vessel systems selection
Integrating animals with composting
Compatibility with compost heat recovery, vermicomposting, and other specialized methodologies
Composting best management practices
Nuisance management
Mitigating persistent herbicides
End uses, marketing, and sales
Whether you're an engineer, community organizer, permaculturalist, public sector waste manager, farmer, or just a dirt lover, Community-Scale Composting Systems is the definitive manual on composting, written at a crucial time when communities are just starting to see what the composting movement will ultimately offer our food systems, local and regional economies, and planet.
Read More...
$

59.95
Pre-Order
$

20.00
Pre-Order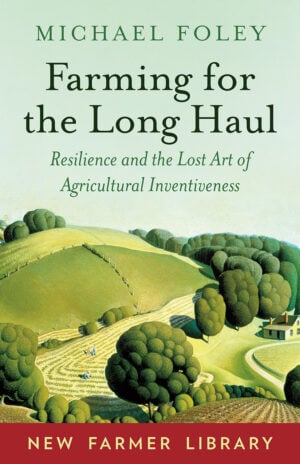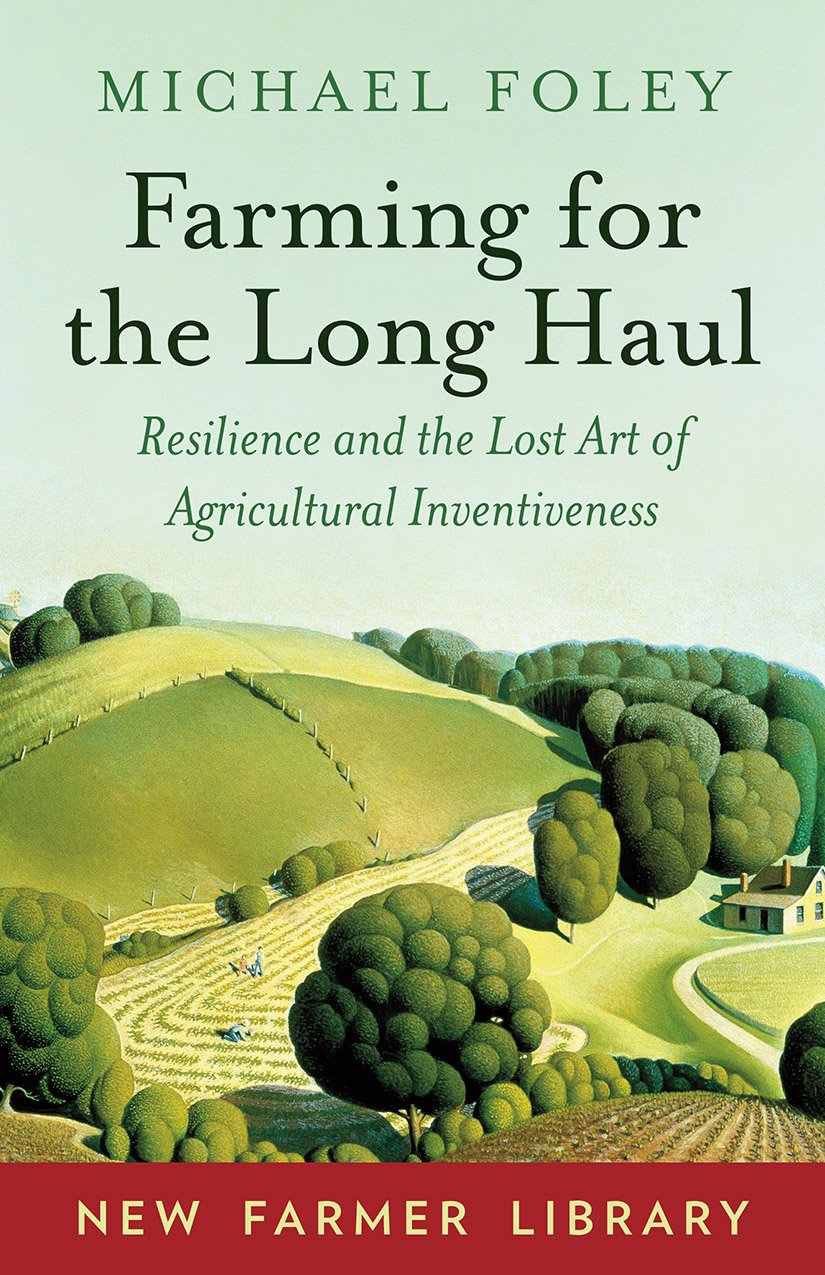 Farming for the Long Haul
Resilience and the Lost Art of Agricultural Inventiveness
It's all but certain that the next fifty years will bring enormous, not to say cataclysmic, disruptions to our present way of life. World oil reserves will be exhausted within that time frame, as will the lithium that powers today's most sophisticated batteries, suggesting that transportation is equally imperiled. And there's another, even more dire limitation that is looming: at current rates of erosion, the world's topsoil will be gone in sixty years. Fresh water sources are in jeopardy, too. In short, the large-scale agricultural and food delivery system as we know it has at most a few decades before it exhausts itself and the planet with it.
Farming for the Long Haul is about building a viable small farm economy that can withstand the economic, political, and climatic shock waves that the twenty-first century portends. It draws on the innovative work of contemporary farmers, but more than that, it shares the experiences of farming societies around the world that have maintained resilient agricultural systems over centuries of often-turbulent change. Indigenous agriculturalists, peasants, and traditional farmers have all created broad strategies for survival through good times and bad, and many of them prospered. They also developed particular techniques for managing soil, water, and other resources sustainably. Some of these techniques have been taken up by organic agriculture and permaculture, but many more of them are virtually unknown, even among alternative farmers. This book lays out some of these strategies and presents techniques and tools that might prove most useful to farmers today and in the uncertain future.
Read More...
$

20.00
Pre-Order
$

45.00
Add to basket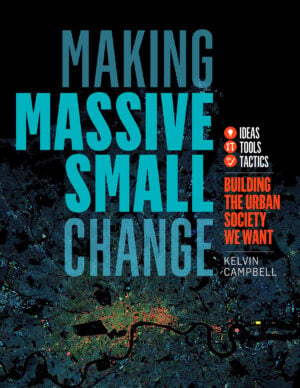 Making Massive Small Change
Ideas, Tools, Tactics: Building the Urban Society We Want
The key to fixing our broken patterns of urban development does not lie in grand plans or giant projects; rather, it lies in the collective wisdom and energy of people harnessing the power of many small ideas and actions to make a big difference. We call this making "Massive Small" change.
In an increasingly complex and changing world where global problems are felt locally, the systems we use to plan, design, and build our urban neighborhoods are failing. For three generations, governments the world over have tried to order and control the evolution of cities through rigid, top-down action. Yet, master plans lie unfulfilled, housing is in crisis, the environment is under threat, and the urban poor have become poorer.
The system is not broken: it was built this way. And governments alone cannot solve these problems. But there is another way—the Massive Small way—a concept developed by Kelvin Campbell, the innovative founder of Urban Initiatives, an internationally recognized urban design practice based in London, and curator of Smart Urbanism [Massive Small], one of the largest LinkedIn communities in the field of online urbanism.
Making Massive Small Change, the first truly comprehensive sourcebook to come out of this work, showcases cities as they really are—deeply complex, adaptive systems. As such, it offers an alternative to our current highly mechanistic model of urban development. With roots in the work of great urban theorists such as Jane Jacobs, Christopher Alexander, and E. F. Schumacher, Making Massive Small Change integrates this thinking with Complexity Theory and a scientific understanding of sustainability and resilience in cities. It sets out the enabling protocols, conditions, and behaviors that deliver Massive Small change in our neighborhoods. It describes and illustrates the ideas, tools, and tactics being used to help engaged citizens, civic leaders, and urban professionals to work together to build viable urban society, and it will show how effective system change can be implemented.
Highly illustrated with stunning graphics and photographs of cityscapes and urban life, this essential toolkit for the future can be called the next Whole Earth Catalog for twenty-first century urban planning and development.
Read More...
$

45.00
Add to basket
$

29.95
Add to basket
The Worm Farmer's Handbook
Mid- to Large-Scale Vermicomposting for Farms, Businesses, Municipalities, Schools, and Institutions
Techniques and systems for processing food scraps, manure, yard debris, paper, and more
Turning waste into wealth sounds too good to be true, but many worm farmers are finding that vermicomposting is a reliable way to do just that. Vermicast—a biologically active, nutrient-rich mix of earthworm castings and decomposed organic matter—sells for $400 or more per cubic yard. Compare that to regular compost, sold at about $30 a cubic yard, and you'll see why vermicomposting has taken root in most countries and on every continent but Antarctica.
Vermicomposting is also one of the best sustainable solutions for organic waste management. Vermicomposting manure and crop wastes on farms improves crop yields while reducing demand for off-farm inputs. Vermicast has higher nutrient levels and lower soluble salt content than regular compost, and it improves soil aeration, porosity, and water retention. Plus, vermicast suppresses plant diseases and insect attacks. Municipalities, businesses, community gardens, schools, and universities can set up vermicomposting operations to process food residuals and other waste materials.
The Worm Farmer's Handbook details the ins and outs of vermicomposting for mid- to large-scale operations, including how to recycle organic materials ranging from food wastes and yard trimmings to manure and shredded office paper. Vermicomposting expert Rhonda Sherman shares what she has learned over twenty-five years working with commercial worm growers and researchers around the world. Her profiles of successful worm growers across the United States and from New Zealand to the Middle East and Europe describe their proven methods and systems.
This book digs into all the details, including:
Choosing the right production system
Regulatory issues and developing a business and marketing plan
Finding and managing feedstocks
Pre-composting: why and how to do it
Monitoring an active worm bed
Harvesting, screening, testing, packaging, and storing vermicast
Markets for earthworms and vermicast
Food security: how vermicast benefits soils and plants
Keys to success: avoiding common pitfalls
From livestock farms and restaurants to colleges, military bases, and prisons, Sherman details why and how commercial-scale vermicomposting is a fast-growing, sustainable solution for organic waste management. The Worm Farmer's Handbook is the first and only authoritative how-to guide that goes beyond small-scale operations and demystifies the science and logistics of the fascinating process that is vermicomposting.
Read More...
$

29.95
Add to basket
$

34.95
Add to basket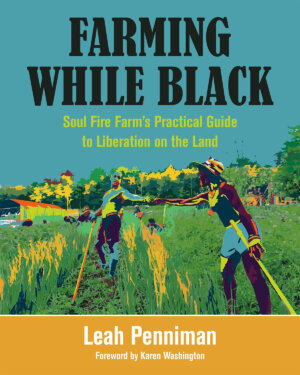 Farming While Black
Soul Fire Farm's Practical Guide to Liberation on the Land
In 1920, 14 percent of all land-owning US farmers were black. Today less than 2 percent of farms are controlled by black people—a loss of over 14 million acres and the result of discrimination and dispossession. While farm management is among the whitest of professions, farm labor is predominantly brown and exploited, and people of color disproportionately live in "food apartheid" neighborhoods and suffer from diet-related illness. The system is built on stolen land and stolen labor and needs a redesign.
Farming While Black is the first comprehensive "how to" guide for aspiring African-heritage growers to reclaim their dignity as agriculturists and for all farmers to understand the distinct, technical contributions of African-heritage people to sustainable agriculture. At Soul Fire Farm, author Leah Penniman co-created the Black and Latinx Farmers Immersion (BLFI) program as a container for new farmers to share growing skills in a culturally relevant and supportive environment led by people of color. Farming While Black organizes and expands upon the curriculum of the BLFI to provide readers with a concise guide to all aspects of small-scale farming, from business planning to preserving the harvest. Throughout the chapters Penniman uplifts the wisdom of the African diasporic farmers and activists whose work informs the techniques described—from whole farm planning, soil fertility, seed selection, and agroecology, to using whole foods in culturally appropriate recipes, sharing stories of ancestors, and tools for healing from the trauma associated with slavery and economic exploitation on the land. Woven throughout the book is the story of Soul Fire Farm, a national leader in the food justice movement.
The technical information is designed for farmers and gardeners with beginning to intermediate experience. For those with more experience, the book provides a fresh lens on practices that may have been taken for granted as ahistorical or strictly European. Black ancestors and contemporaries have always been leaders—and continue to lead—in the sustainable agriculture and food justice movements. It is time for all of us to listen.
Read More...
$

34.95
Add to basket
$

23.00
Add to basket
The Transition Starts Here, Now and Together
One day in 2005, Rob Hopkins, an ordinary British citizen, started knocking on his neighbors' doors in the small town of Totnes, where he had just settled in. He was proposing that they come together to organize nothing less than a new, locally based economy. A new model, the Transition Town, harnessed resources at hand and modeled a new way of life: no longer expect food to arrive from the other side of the planet at great fuel costs, but instead create short food supply chains and cultivate all the available land (gardens, rooftops, municipal parks); no longer complain about pollution, but rally fellow citizens around a project of local renewable energy cooperatives; no longer rail against the banks and the stock markets, but adopt a local currency that enriches the community. His experience has been successful not only in Totnes; it has spread to 1,200 cities in 47 countries. Each of the Transition Towns are transforming their communities, without fanfare, without outside funding, making them more autonomous and more resilient to the crises looming ahead—a network of oases offering a wealth of solutions.
Hopkins' charisma and his story spur us all to become the best we can be. He has revived a sense of hope, buried under years of resignation and the disillusionment of "economic realism." The saga of the Transition Towns movement inspires us all to take action and tap into the unimagined capacities we all have to promote change.
Read More...
$

23.00
Add to basket
Paperback
$

19.00
Add to basket
The Power of Restraint
The current crisis clearly demonstrates that our model of society has reached its limits and cannot continue to exert its absolute power over the entire world without serious—and in some cases irreversible—damage. The time has come to recognize that our affluent societies have more than enough to meet their essential material needs—provided it is done fairly. The time has also come to question whether we are all, globally, going to live with less, rather than more money. We have the necessary means to do so, provided we accept this as an irrevocable principle of our lives. Rather than causing us to lose heart, this crisis can instead awaken within us unprecedented creative forces so that together, we can construct a satisfying world for heart, mind, and spirit. During his pre-presidential run for the 2002 French elections, Pierre Rabhi adopted Nicholas Georgescu-Roegen's principle of "sustainable degrowth" as the central tenet of his campaign and called for "an uprising of consciousness." Although he has now abandoned the wording of this influential economist, which is often misunderstood despite its relevance, he has retained its rigor and now supports the "power of restraint."
In the face of a joyless society of overabundance, yet one still afflicted with the material poverty in which so-called developed countries are now mired, "power of restraint" represents a realistic alternative. As a liberating moral and physical force, it is a political act of legitimate resistance to this juggernaut that is destroying the planet and isolating the individual. The time has come to break free of these bulimic habits and the constant quest for more and more, a race destined to end in an immense field of ruins. Pierre Rabhi adopted this way of life many years ago; he can share practical steps toward restraint, a measure of well being and equilibrium. He offers us a form of simplicity and gratitude which, as it spreads to our innermost self, gives meaning to our existence, along with a unique sense of lightness: the rewards of restraint.
Read More...
$

19.00
Add to basket
$

17.95
Add to basket
Together Resilient
Building Community in the Age of Climate Disruption
Intentional community as a model for a low carbon future
We know that we need to reduce our personal carbon footprint, but for all our awareness, real change is a rare commodity. Real hope comes from looking unflinchingly at our current circumstances and then committing wholeheartedly to creative action. Never has that been more urgently needed than right now, with the climate crisis looming larger every day.
Together Resilient explores intentional community as a viable model for a low carbon future. While looking realistically at the state of the world and the realities of climate disruption, it finds hope in examples of communities that already live high quality lives that the planet can sustain.
It also looks at community as an essential element for surviving the coming (and already present) changes with more resilience and grace, and offers concrete examples of building community as a tool for reducing carbon emissions, outside the context of residential intentional communities.
From small solutions to the full re-invention of the systems we find ourselves in, author Ma'ikwe Ludwig  mixes anecdote with data-based research to present a wide range of options that all embody compassion, creativity, and cooperation. Above all, Together Resilient is a call for for citizen-led, community-based action: why wait for the government when you can take action today, with your neighbors?
Read More...
$

17.95
Add to basket
Paperback
$

24.95
Add to basket
Resilience, Community Action & Societal Transformation
People, Place, Practice, Power, Politics & Possibility in Transition
Resilience, Community Action and Societal Transformation is a unique collection bridging research, theory and practical action to create more resilient societies. It includes accounts from people and organizations on the front line of efforts to build community resilience; cutting-edge theory and analysis from engaged scholar-activists; and commentary from sympathetic researchers. Its content ranges from first-hand accounts of the Transition Movement in the UK, Canada and Spain, to theoretical reflections on resilience theory and the shifts in mindsets and perspectives required for transitions to sustainability.
The book contains substantive contributions from activists and activist-scholars such as Lorenzo Chelleri (Gran Sasso Science Institute, Italy), Juan del Rio (Transition Spain), Naresh Giangrande (Transition Network), Maja Göpel (Wuppertal Institute), Thomas Henfrey (Transition Research Network), Justin Kenrick (Forest People's Programme), Glen Kuecker (University of Indiana), Cheryl Lyon (Transition Peterborough Ontario) and Gesa Maschowski (Transition Bonn), along with briefing notes from noted experts in resilience. The result is a compelling cocktail of insights, ideas and action points likely to define the scientific and practical fields of community resilience for years to come.
Read More...
$

24.95
Add to basket
Paperback
$

25.00
Add to basket
Tomorrow
All Over the Globe, Solutions Already Exist
Based on the award-winning, globally acclaimed film, Tomorrow, by Cyril Dion and Mélanie Laurent.
What if highlighting solutions and telling positive stories was the best way to solve the ecological, economic, and social problems our countries are grappling with?
In 2012, French writer/activist Cyril Dion learned about a study carried out by twenty-two scientists from around the world that forecasts the extinction of multiple forms of life, and possibly a large part of humanity, by the year 2100. This news barely received any media coverage at all. Convinced that spreading catastrophic news is not effective, Dion decided to explore, along with actress and director Mélanie Laurent and a small film crew, what our world could look like if we brought together some of the best solutions to date in agriculture, energy, economics, education, and democracy.
What they found were men and women changing the world: cities that produce their own food and energy, zero-waste systems, businesspeople and towns creating their own currency to prevent speculation and the appropriation of wealth, citizens rewriting their own constitution, and pioneering educational systems.
By linking these initiatives together, Dion and his crew bring to light a new philosophy, a community of thought among people who often don't know each other: new blueprints for society.
Read More...
$

25.00
Add to basket
Paperback
$

19.95
Add to basket
The Permaculture Book of DIY
Permaculture is a low cost, environmental and creative approach to living. The Permaculture Book of DIY presents over 20 practical projects that show you how to cleverly recycle materials into useful and unique objects at low financial and environmental cost. Some projects can even be completed for free.
Want to spend more time enjoying your home and garden? With this diverse range of projects you could be growing vegetables in your own geodesic growdome, relaxing on a recycled wooden pallet garden bench whilst enjoying a cider from your very own cider press, or generating your own power with a self-installed solar panel!
Each project has been carefully tried and tested and is clearly laid out with step-by-step instructions and supporting photography and diagrams. It is suitable for anyone who wants to learn DIY skills, have fun and involve their kids too.
Learn how to make your own:
Solar food dryer
Self-watering raised bed
Pallet furniture
Wood-fired pizza oven
Rocket stove hot tub
and much more!
Read More...
$

19.95
Add to basket
Paperback
$

12.95
Add to basket
Zen in the Art of Permaculture Design
How to use permaculture design as a catalyst for a shift of perception about our place in the world
Do you wish to creatively engage with the wickedly complex problems of today, while not adding to the mess? Do you want to consciously act with clarity and grace whilst living on a thriving planet? Do you want a fair society, where people care for each other, their children and grandchildren?
Stefan Geyer shows how permaculture, infused by insights from the Zen tradition, can be a modern means to liberation from our society's present woes. Permaculture is a new regenerative culture, and permaculture design is the method to get there, offering emancipation and emboldening us to think in joyfully expansive, daringly experimental, and creatively caring new ways. Each page of this pocket-sized book of quiet lightning and gentle earthquakes presents a permaculture idea or theme as a catalyst for creative thought. Together they articulate a process of awakening that can help us become intimately aware of how nature works. As we become more sensitive to our place within the natural world, we see our own nature within it.
Read More...
$

12.95
Add to basket
$

29.95
Add to basket
Street Farm
Growing Food, Jobs, and Hope on the Urban Frontier
Street Farm is the inspirational account of residents in the notorious Low Track in Vancouver, British Columbia—one of the worst urban slums in North America—who joined together to create an urban farm as a means of addressing the chronic problems in their neighborhood. It is a story of recovery, of land and food, of people, and of the power of farming and nourishing others as a way to heal our world and ourselves.
During the past seven years, Sole Food Street Farms—now North America's largest urban farm project—has transformed acres of vacant and contaminated urban land into street farms that grow artisan-quality fruits and vegetables. By providing jobs, agricultural training, and inclusion in a community of farmers and food lovers, the Sole Food project has empowered dozens of individuals with limited resources who are managing addiction and chronic mental health problems.
Sole Food's mission is to encourage small farms in every urban neighborhood so that good food can be accessible to all, and to do so in a manner that allows everyone to participate in the process. In Street Farm, author-photographer-farmer Michael Ableman chronicles the challenges, growth, and success of this groundbreaking project and presents compelling portraits of the neighborhood residents-turned-farmers whose lives have been touched by it. Throughout, he also weaves his philosophy and insights about food and farming, as well as the fundamentals that are the underpinnings of success for both rural farms and urban farms. Street Farm will inspire individuals and communities everywhere by providing a clear vision for combining innovative farming methods with concrete social goals, all of which aim to create healthier and more resilient communities.
Read More...
$

29.95
Add to basket
$

19.95
Add to basket
Ancient Futures, 3rd Edition
A moving portrait of tradition and change in Ladakh, or "Little Tibet," Ancient Futures is also a scathing critique of the global economy and a rallying call for economic localization.
When Helena Norberg-Hodge first visited Ladakh in 1975, she found a pristine environment, a self-reliant economy and a people who exhibited a remarkable joie de vivre. But then came a tidal wave of economic growth and development. Over the last four decades, this remote Himalayan land has been transformed by outside markets and Western notions of "progress." As a direct result, a whole range of problems—from polluted air and water to unemployment, religious conflict, eating disorders and youth suicide—have appeared for the first time.
Yet this is far from a story of despair. Social and environmental breakdown, Norberg-Hodge argues, are neither inevitable nor evolutionary, but the products of political and economic decisions—and those decisions can be changed. In a new Preface, she presents a kaleidoscope of projects around the world that are pointing the way for both human and ecological well-being. These initiatives are the manifestation of a rapidly growing localization movement, which works to rebuild place-based cultures—strengthening community and our connection with nature.
Ancient Futures challenges us to redefine what a healthy economy means, and to find ways to carry centuries-old wisdom into our future. The book and a related film by the same title have, between them, been translated into more than 40 languages.
Read More...
$

19.95
Add to basket
$

24.95
Add to basket
The Permaculture City
Regenerative Design for Urban, Suburban, and Town Resilience
Permaculture is more than just the latest buzzword; it offers positive solutions for many of the environmental and social challenges confronting us. And nowhere are those remedies more needed and desired than in our cities. The Permaculture City provides a new way of thinking about urban living, with practical examples for creating abundant food, energy security, close-knit communities, local and meaningful livelihoods, and sustainable policies in our cities and towns. The same nature-based approach that works so beautifully for growing food—connecting the pieces of the landscape together in harmonious ways—applies perfectly to many of our other needs. Toby Hemenway, one of the leading practitioners and teachers of permaculture design, illuminates a new way forward through examples of edge-pushing innovations, along with a deeply holistic conceptual framework for our cities, towns, and suburbs.
The Permaculture City begins in the garden but takes what we have learned there and applies it to a much broader range of human experience; we're not just gardening plants but people, neighborhoods, and even cultures. Hemenway lays out how permaculture design can help towndwellers solve the challenges of meeting our needs for food, water, shelter, energy, community, and livelihood in sustainable, resilient ways. Readers will find new information on designing the urban home garden and strategies for gardening in community, rethinking our water and energy systems, learning the difference between a "job" and a "livelihood," and the importance of placemaking and an empowered community.
This important book documents the rise of a new sophistication, depth, and diversity in the approaches and thinking of permaculture designers and practitioners. Understanding nature can do more than improve how we grow, make, or consume things; it can also teach us how to cooperate, make decisions, and arrive at good solutions.
Read More...
$

24.95
Add to basket