It's October, and that means you're probably chopping, roasting, and pureeing plenty of pumpkins. But what to do once you get sick and tired of toasting all of those seeds?
Make the most of the season's bounty with this recipe for Cilantro and Pumpkin Seed Pesto from Cooking Close to Home: A Year of Seasonal Recipes, now available in paperback!
The following excerpt has been adapted for the Web.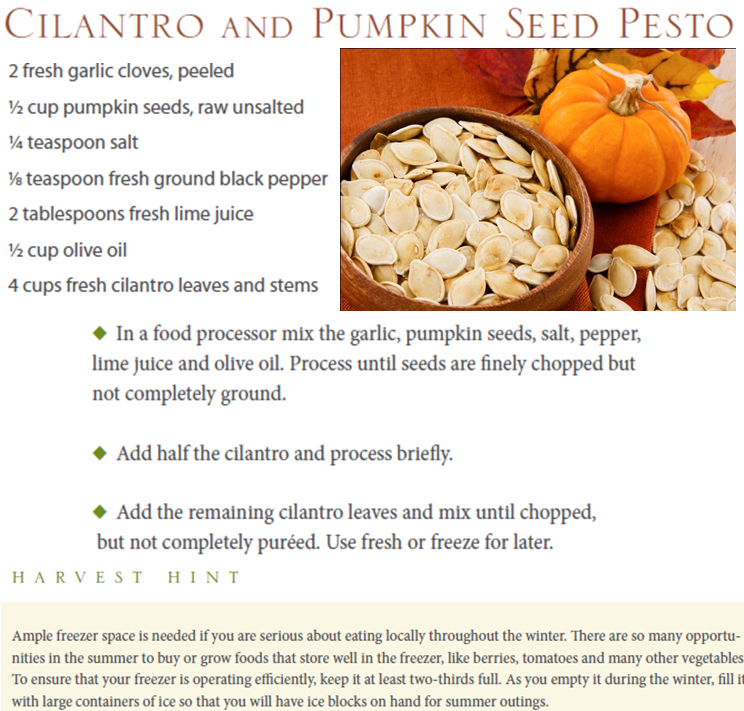 ---