Monday, January 26th, 2015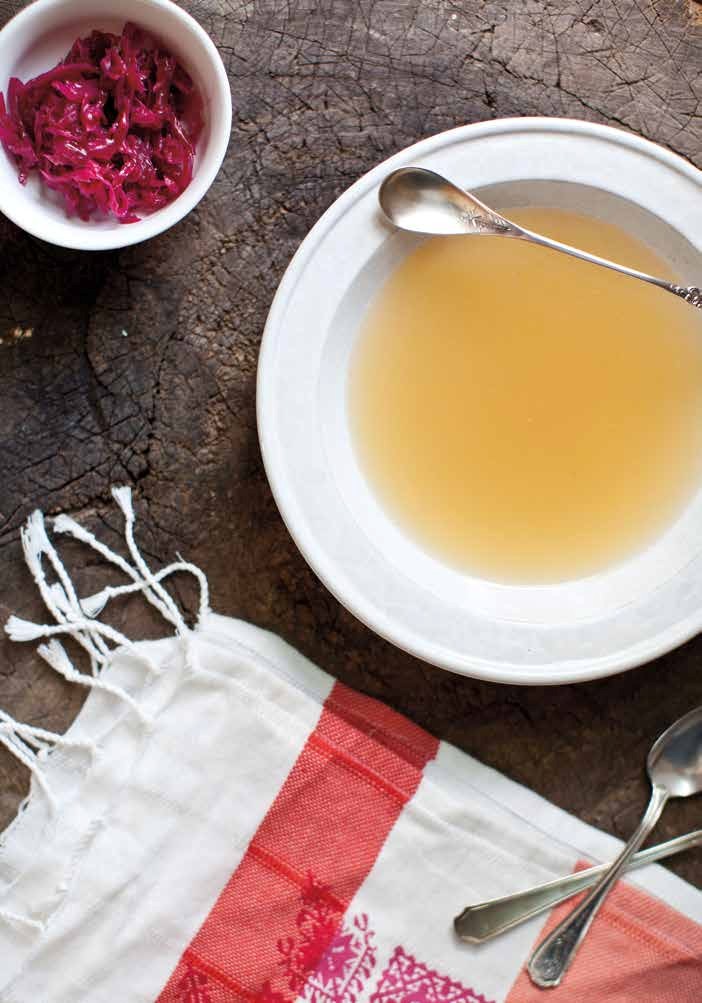 Have you had your steaming hot bowl of bone broth today? If not, you might want to consider integrating this nutrient rich, immune system boosting elixir into your daily diet. With recent articles about the benefits of bone broth in The New York Times and Epicurious calling it "the new coffee," it's clear broth is taking off as a food trend in 2015.
Learn how to make your own chicken, beef, and fish bone broths using the following instructions from The Heal Your Gut Cookbook: Nutrient-Dense Recipes for Intestinal Health Using the GAPS Diet by Hilary Boynton and Mary G. Brackett. As the foundation of both the GAPS and Paleo diets, bone broths are used in the early stages to starve pathogenic bacteria in your digestive system and heal your gut. Sealing a leaky gut can help treat disorders ranging from allergies and asthma to autism, ADD, depression, and more. However, as a healthy source of calcium, potassium, and protein, anyone looking to improve their digestive health can reap the nutritional benefits of bone broth.
This easy to digest, nourishing broth is made from bones with a small amount of meat on them that you cook on low heat for anywhere from 4-72 hours depending on the type of bones being used and when you think it tastes good. According to Boynton and Brackett, some of the most nutrient-dense animal parts include those you may normally throw away. It might take some getting used to, but once you start adding those chicken feet or fish heads into the pot, your nourished gut will thank you.
For more recipes from books that focus on restorative diets and traditional foods, check out this simple, 4-step method of fermenting vegetables from The Art of Fermentation by Sandor Katz and a recipe for succotash from Full Moon Feast by Jessica Prentice—a cookbook featuring foods that follow the ancient rhythms of the season.
Now, get ready to make bone both a new staple in your diet.