Showing 1–16 of 66 results
Showing 1–16 of 66 results
Dig into our Articles - Health & Wellness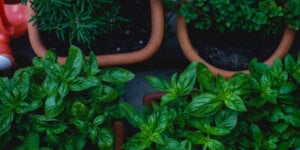 If you find yourself or a family member coughing and sneezing a little more than usual, you don't have to rush off to the pharmacy to get cold medicine. Instead, grow your own healthy herbs in the backyard to produce your own remedies. Not only can these plants help with general wellness on a daily…
Read More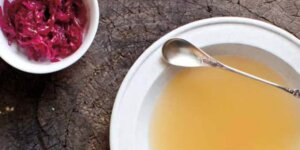 Have you had your steaming hot bowl of bone broth today? If not, you might want to consider adding this nutrient-rich, immune system boosting elixir into your daily diet. Providing a healthy source of calcium, potassium, and protein, bone broth is the perfect dietary addition for anyone looking to improve their digestive health. And with…
Read More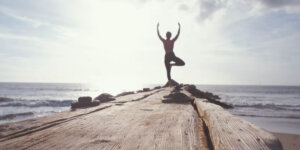 Chronic and degenerative illnesses are largely new to mankind. In fact, diseases such as cancer, diabetes, fibromyalgia, and multiple sclerosis have been termed modern or man-made diseases because they were relatively rare until three hundred years or so ago. But if these diseases are relatively new, why are so many people plagued with chronic illness?…
Read More
$

19.95
Add to basket
Genetic Roulette
The Gamble of Our Lives (DVD)
Never-before-seen evidence points to genetically engineered foods as a major contributor to rising disease rates in the U.S. population, especially among children. Gastrointestinal disorders, allergies, inflammatory diseases, and infertility are just some of the problems identified in humans, pets. livestock, and lab animals that eat genetically modified soybeans and corn.
Monsanto's strong-arm tactics, the FDA's fraudulent policies, and how the USDA ignores a growing health emergency are also laid bare. This sometimes shocking film may change your diet, help you protect your family, and accelerate the consumer tipping point against genetically modified organisms (GMOs). A film not to be missed.
Also includes the bonus DVD Seeds of Freedom (28 min.) narrated by Jeremy Irons, and produced by the Gaia Foundation and African Biodiversity Network. This landmark film shows how the story of seed at the hands of multinationals has become one of loss, control, dependence, and debt. Also: two talks by Jeffrey M. Smith and twelve public-service announcements.
Read More...
$

19.95
Add to basket
$

19.95
Add to basket
Scientists under Attack
Genetic Engineering in the Magnetic Field of Money (DVD)
When scientist Arpad Pusztai reported that genetically modified (GM) foods caused serious health problems in rats, he was a hero at his prestigious UK institute — for two days. But after two phone calls (apparently) from the Prime Minister's office, he was fired, gagged, and mercilessly attacked. When UC Berkely professor Ignacio Chapela discovered GM corn contamination in Mexico, he too faced a firestorm of distortion and denial that left him struggling to salvage his career. Find out how the biotech industry "engineers" the truth and what they are trying to hide from you. By Bertram Verhaag, with bonus film: Monster Salmon.
Read More...
$

19.95
Add to basket
Paperback
$

34.95
Add to basket
The Chinese Medicinal Herb Farm
A Cultivator's Guide to Small-Scale Organic Herb Production
A leading light in the field of medicinal herb cultivation, The Chinese Medicinal Herb Farm is the first cultivation guide of its kind, and presents invaluable information for growers interested in producing high-quality efficacious herbs in all climates of the US, with the historical connectedness of ancient practitioners.
It has become increasingly important-especially as the market for herbal medicine continues to grow-that we transition to local and domestic medicinal cultivation. Increasingly there are concerns in regards to not only the quality but the purity of imported herbs, and wild herbs picked for medicinal purposes are ever more endangered than in past years both at home and abroad.
Peg Schafer, longtime grower and teacher, guides readers with information on propagating, cultivating, and harvesting Chinese herbs, and presents fascinating new scientific data that reveal the age-old wisdom of nature and the traditional systems of Chinese medicine. Through 79 detailed herb profiles–all tested and trialed on Schafer's certified organic farm-Schafer offers easy-to-follow information, suitable for both growers and practitioners, for growing efficacious wild-simulated herbs. Also included is important information on species conservation, crop integration, and how to avoid the introduction of invasive species. Sidebars on traditional medicinal uses for each herb and delicious recipes are also featured throughout.
Vegetable and CSA farmers will find this book of great interest for adding value-added crops to their repertoire, and beginner growers looking to incorporate medicinals into their gardens will find this an invaluable guide to understanding where herbal medicine comes from, and will make eating-your-medicine more accessible than ever.
Read More...
$

34.95
Add to basket
$

24.95
Add to basket
When Disaster Strikes
A Comprehensive Guide for Emergency Prepping and Crisis Survival
Disasters often strike without warning and leave a trail of destruction in their wake. Yet armed with the right tools and information, survivors can fend for themselves and get through even the toughest circumstances. Matthew Stein's When Disaster Strikes provides a thorough, practical guide for how to prepare for and react in many of life's most unpredictable scenarios.
In this disaster-preparedness manual, he outlines the materials you'll need-from food and water, to shelter and energy, to first-aid and survival skills-to help you safely live through the worst. When Disaster Strikes covers how to find and store food, water, and clothing, as well as the basics of installing back-up power and lights. You'll learn how to gather and sterilize water, build a fire, treat injuries in an emergency, and use alternative medical sources when conventional ones are unavailable.
Stein instructs you on the smartest responses to natural disasters-such as fires, earthquakes, hurricanes and floods-how to keep warm during winter storms, even how to protect yourself from attack or other dangerous situations. With this comprehensive guide in hand, you can be sure to respond quickly, correctly, and confidently when a crisis threatens.
Read More...
$

24.95
Add to basket
$

17.95
Add to basket
Alone and Invisible No More
How Grassroots Community Action and 21st Century Technologies Can Empower Elders to Stay in Their Homes and Lead Healthier, Happier Lives
In Alone and Invisible No More, physician Allan S. Teel, MD, describes how to overhaul our eldercare system. Based on his own efforts to create humane, affordable alternatives in Maine, Teel's program harnesses both staff and volunteers to help people remain in their homes and communities. It offers assistance with everyday challenges, uses technology to keep older people connected to each other and their families, and stay safe. This approach works.
Read More...
$

17.95
Add to basket
$

32.95
Add to basket
Gut and Psychology Syndrome
Natural Treatment for Autism, Dyspraxia, A.D.D., Dyslexia, A.D.H.D., Depression, Schizophrenia, 2nd Edition
Dr. Natasha Campbell-McBride set up The Cambridge Nutrition Clinic in 1998. As a parent of a child diagnosed with learning disabilities, she is acutely aware of the difficulties facing other parents like her, and she has devoted much of her time to helping these families. She realized that nutrition played a critical role in helping children and adults to overcome their disabilities, and has pioneered the use of probiotics in this field. Her willingness to share her knowledge has resulted in her contributing to many publications, as well as presenting at numerous seminars and conferences on the subjects of learning disabilities and digestive disorders. Her book Gut and Psychology Syndrome captures her experience and knowledge, incorporating her most recent work. She believes that the link between learning disabilities, the food and drink that we take, and the condition of our digestive system is absolute, and the results of her work have supported her position on this subject. In her clinic, parents discuss all aspects of their child's condition, confident in the knowledge that they are not only talking to a professional but to a parent who has lived their experience. Her deep understanding of the challenges they face puts her advice in a class of its own.
Read More...
$

32.95
Add to basket
$

29.95
Add to basket
The Case against Fluoride
How Hazardous Waste Ended Up in Our Drinking Water and the Bad Science and Powerful Politics That Keep It There
When the U.S. Public Health Service endorsed water fluoridation in 1950, there was little evidence of its safety. Now, six decades later and after most countries have rejected the practice, more than 70 percent of Americans, as well as 200 million people worldwide, are drinking fluoridated water. The Center for Disease Control and the American Dental Association continue to promote it–and even mandatory statewide water fluoridation–despite increasing evidence that it is not only unnecessary, but potentially hazardous to human health.
In this timely and important book, Dr. Paul Connett, Dr. James Beck, and Dr. H. Spedding Micklem take a new look at the science behind water fluoridation and argue that just because the dental and medical establishments endorse a public health measure doesn't mean it's safe. In the case of water fluoridation, the chemicals that go into the drinking water that more than 180 million people drink each day are not even pharmaceutical grade, but rather a hazardous waste product of the phosphate fertilizer industry. It is illegal to dump this waste into the sea or local surface water, and yet it is allowed in our drinking water. To make matters worse, this program receives no oversight from the Food and Drug Administration, and the Environmental Protection Agency takes no responsibility for the practice. And from an ethical standpoint, say the authors, water fluoridation is a bad medical practice: individuals are being forced to take medication without their informed consent, there is no control over the dose, and no monitoring of possible side effects.
At once painstakingly documented and also highly readable, The Case Against Fluoride brings new research to light, including links between fluoride and harm to the brain, bones, and endocrine system, and argues that the evidence that fluoridation reduces tooth decay is surprisingly weak.
Read More...
$

29.95
Add to basket
$

34.95
Add to basket
Fermentation Workshop with Sandor Katz (DVD)
Thousands of readers consider Sandor Ellix Katz's Wild Fermentation to be their guidepost for exploring and making fermented foods. Now, in this new DVD, Katz offers fermentation beginners and enthusiasts a chance to "sit in" on one of his popular workshops and learn through hands-on demonstration and instruction, accompanied by an interview on the benefits of fermentation, and social implications as it relates to food security.
Contrary to popular belief, fermenting foods is a simple process. But it needs to be done correctly, and there's no better person to inform us about managing microbial bacteria to produce highly nutritious food. In fact, with Sandor Ellix Katz as their guide, viewers will find fermentation is much more than just a way of preserving food: it's a method of self-sufficiency, a crucial historical component to all agricultural movements, and utterly delicious.This intimate workshop and interview will prove invaluable both for total beginners and longtime fermentation lovers. The DVD includes:
The history of fermentation and culturing
Information about microorganisms and pre-digestion
Demonstrations on making kefir and sauerkraut
Tips on fermentation vessels and storage
The truth about food safety (botulism, surface mold, and other fears de-mystified)
And more…Complete with cultural commentary, practical preparation guidance (including recipes), and a demonstration for just-right sauerkraut-and featuring an extended interview with Katz-this video is perfect for food-lovers of any kind.
Read More...
$

34.95
Add to basket
$

19.95
Add to basket
The World According to Monsanto (DVD)
Monsanto's controversial past combines some of the most toxic products ever sold with misleading reports, pressure tactics, collusion, and attempted corruption. They now race to genetically engineer (and patent) the world's food supply, which profoundly threatens our health, environment, and economy. Combining secret documents with first-hand accounts by victims, scientists, and politicians, this widely praised film exposes why Monsanto has become the world's poster child for malignant corporate influence in government and technology.
Also on the DVD:
Your Milk on Drugs—Just Say No!, A film by Jeffrey M. Smith
Dairy products from cows treated with Monsanto's genetically engineered bovine growth hormone (rBGH or rBST) may sharply increase cancer risk and other diseases, especially in children. Already banned in most industrialized nations, it was approved in the U.S. on the backs of fired whistleblowers, manipulated research, and a corporate takeover at the FDA. This must-see film includes footage prepared for a Fox TV station—canceled after a letter from Monsanto's attorney threatened "dire consequences."
Bonus CD:
"Don't Put That in Your Mouth," a speech by Jeffrey M. Smith
You'll want to stop eating genetically modified foods after you learn how they're linked to toxic and allergic reactions; sick, sterile, and dead livestock; and damage to virtually every organ studied in lab animals.
Read More...
$

19.95
Add to basket
$

24.95
Add to basket
Devil in the Milk
Illness, Health and the Politics of A1 and A2 Milk
This groundbreaking work is the first internationally published book to examine the link between a protein in the milk we drink and a range of serious illnesses, including heart disease, Type 1 diabetes, autism, and schizophrenia.
These health problems are linked to a tiny protein fragment that is formed when we digest A1 beta-casein, a milk protein produced by many cows in the United States and northern European countries. Milk that contains A1 beta-casein is commonly known as A1 milk; milk that does not is called A2. All milk was once A2, until a genetic mutation occurred some thousands of years ago in some European cattle. A2 milk remains high in herds in much of Asia, Africa, and parts of Southern Europe. A1 milk is common in the United States, New Zealand, Australia, and Europe.
In Devil in the Milk, Keith Woodford brings together the evidence published in more than 100 scientific papers. He examines the population studies that look at the link between consumption of A1 milk and the incidence of heart disease and Type 1 diabetes; he explains the science that underpins the A1/A2 hypothesis; and he examines the research undertaken with animals and humans. The evidence is compelling: We should be switching to A2 milk.
A2 milk from selected cows is now marketed in parts of the U.S., and it is possible to convert a herd of cows producing A1 milk to cows producing A2 milk.
This is an amazing story, one that is not just about the health issues surrounding A1 milk, but also about how scientific evidence can be molded and withheld by vested interests, and how consumer choices are influenced by the interests of corporate business.
Read More...
$

24.95
Add to basket
$

35.00
Add to basket
When Technology Fails
A Manual for Self-Reliance, Sustainability, and Surviving the Long Emergency, 2nd Edition
There's never been a better time to "be prepared." Matthew Stein's comprehensive primer on sustainable living skills—from food and water to shelter and energy to first-aid and crisis-management skills—prepares you to embark on the path toward sustainability. But unlike any other book, Stein not only shows you how to live "green" in seemingly stable times, but to live in the face of potential disasters, lasting days or years, coming in the form of social upheaval, economic meltdown, or environmental catastrophe.
When Technology Fails covers the gamut. You'll learn how to start a fire and keep warm if you've been left temporarily homeless, as well as the basics of installing a renewable energy system for your home or business. You'll learn how to find and sterilize water in the face of utility failure, as well as practical information for dealing with water-quality issues even when the public tap water is still flowing. You'll learn alternative techniques for healing equally suited to an era of profit-driven malpractice as to situations of social calamity. Each chapter (a survey of the risks to the status quo; supplies and preparation for short- and long-term emergencies; emergency measures for survival; water; food; shelter; clothing; first aid, low-tech medicine, and healing; energy, heat, and power; metalworking; utensils and storage; low-tech chemistry; and engineering, machines, and materials) offers the same approach, describing skills for self-reliance in good times and bad.
Fully revised and expanded—the first edition was written pre-9/11 and pre-Katrina, when few Americans took the risk of social disruption seriously—When Technology Fails ends on a positive, proactive note with a new chapter on "Making the Shift to Sustainability," which offers practical suggestions for changing our world on personal, community and global levels.
Read More...
$

35.00
Add to basket
$

27.95
Add to basket
Genetic Roulette
The Documented Health Risks of Genetically Engineered Foods
Eating genetically modified food is gambling with every bite.
The biotech industry's claim that genetically modified (GM) foods are safe is shattered in this groundbreaking book. Sixty-five health risks of the foods that Americans eat every day are presented in easy-to-read two-page spreads. The left page is designed for the quick scanning reader; it includes bullets, illustrations, and quotes. The right side offers fully referenced text, describing both research studies and theoretical risks. The second half of Genetic Roulette shows how safety assessments on GM crops are not competent to identify the health problems presented in the first half. It also exposes how industry research is rigged to avoid finding problems.
This book, prepared in with input by more than 30 scientists, is for anyone wanting to understand GM technology, to learn how to protect themselves, or to share their concerns with others. It is presented in the clear, accessible style that made Jeffrey Smith's Seeds of Deception the world's best-selling book on genetically engineered foods. As the world's most complete reference on the health risks of GM foods, Genetic Roulette is also ideal for schools and libraries.
Read More...
$

27.95
Add to basket
$

27.95
Add to basket
Seeds of Deception & GMO Trilogy (Book & DVD Bundle)
Now Jeffrey M. Smith's best-selling book is paired with a new DVD and CD set that shows how genetically modified organisms (GMOs) put our health and environment at risk. This set will impact consumer perceptions and buying habits.
DVD 1: Unnatural Selection
This stunning, award-winning documentary by Bertram Verhaag and Gabriele Kröber reveals harsh consequences of genetic engineering on three continents. Vandana Shiva, Andrew Kimbrell, Percy Schmeiser and others, describe uncontrollable, self-replicating GM contamination, failed crops, farmer suicides, and new GM animals that threaten natural populations.
"Best Film," (CineEco, Portugal), "Best Long Production," (IEFF, Brazil), and "Best Journalistic Achievement," (IEFF, Germany).
"Meticulously researched, excellently photographed" –Ökomedia
 DVD 2: Hidden Dangers in Kids' Meals: Genetically Engineered Foods
Shocking research results, inadequate regulations and warnings from eminent scientists explain why GM foods are dangerous and should be removed from kids' meals. The dramatic story of how student behavior in a Wisconsin school was transformed with a healthy diet provides added motivation to make a change. It features Jeffrey Smith and more than a dozen scientists and experts. 
Audio CD: You're Eating WHAT?
Jeffrey Smith's riveting one-hour talk. 
Seeds of Deception
This is the top-rated, best selling book in the world on GM foods. Smith exposes the serious health dangers of genetically modified foods and the corporate cover-up. A fast-paced thriller of industry manipulation and political collusion, combined with lucid descriptions of genetic engineering and guidance on how to protect yourself and your family.
Read More...
$

27.95
Add to basket
$

25.00
Add to basket
Full Moon Feast
Food and the Hunger for Connection
Full Moon Feast invites us to a table brimming with locally grown foods, radical wisdom, and communal nourishment.
In Full Moon Feast, accomplished chef and passionate food activist Jessica Prentice champions locally grown, humanely raised, nutrient-rich foods and traditional cooking methods. The book follows the thirteen lunar cycles of an agrarian year, from the midwinter Hunger Moon and the springtime sweetness of the Sap Moon to the bounty of the Moon When Salmon Return to Earth in autumn. Each chapter includes recipes that display the richly satisfying flavors of foods tied to the ancient rhythm of the seasons.
Prentice decries our modern food culture: megafarms and factories, the chemically processed ghosts of real foods in our diets, and the suffering–physical, emotional, cultural, communal, and spiritual–born of a disconnect from our food sources. She laments the system that is poisoning our bodies and our communities.
But Full Moon Feast is a celebration, not a dirge. Prentice has emerged from her own early struggles with food to offer health, nourishment, and fulfillment to her readers. She recounts her relationships with local farmers alongside ancient harvest legends and methods of food preparation from indigenous cultures around the world.
Combining the radical nutrition of Sally Fallon's Nourishing Traditions, keen agri-political acumen, and a spiritual sensibility that draws from indigenous as well as Western traditions, Full Moon Feast is a call to reconnect to our food, our land, and each other.
Read More...
$

25.00
Add to basket
$

30.00
Add to basket
The Herbalist's Way
The Art and Practice of Healing with Plant Medicines
This updated edition of The Village Herbalist provides a complete guide to the art and practice of herbalism, as well as an introduction to the herbalist's role in family and community life. Inspirational profiles of practicing herbalists from across the country add a human touch to the authors' wealth of practical herbal knowledge.
The Herbalist's Way includes time-honored healing wisdom from many cultures, as well as information on:
• Roles and responsibilities of herbalists in their communities
• Herbal workshops, conferences, and education centers
• Growing, drying, and preparing medicinal herbs
• Learning to listen to clients and recommend holistic treatments for healing and continued wellness
• Licensing, marketing, and other legal and business issues facing modern herbalists
• Comprehensive resources and suggestions for building your herbal library
Read More...
$

30.00
Add to basket
$

19.95
Add to basket
Hidden Dangers in Kids' Meals (DVD)
School districts, supermarkets, and even whole countries have banned genetically engineered foods, fearing that they are not safe. Discover the evidence that confirm that these dangerous foods should never have been approved, and find out how to protect yourself, your family and the next generation.
Three videos in one: includes an interview with Jeffrey M. Smith, footage of scientists, and a look at the miraculous improvement in student behavior that accompanied a change in diet at a Wisconsin school. Also included is a lecture by Smith on "The Health Dangers of Genetically Engineered Foods and Their Cover-up."
Read More...
$

19.95
Add to basket