Showing 1–16 of 66 results
Showing 1–16 of 66 results
Dig into our Articles - Health & Wellness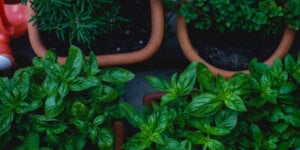 If you find yourself or a family member coughing and sneezing a little more than usual, you don't have to rush off to the pharmacy to get cold medicine. Instead, grow your own healthy herbs in the backyard to produce your own remedies. Not only can these plants help with general wellness on a daily…
Read More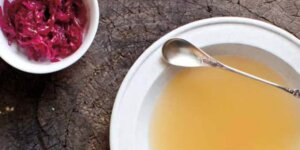 Have you had your steaming hot bowl of bone broth today? If not, you might want to consider adding this nutrient-rich, immune system boosting elixir into your daily diet. Providing a healthy source of calcium, potassium, and protein, bone broth is the perfect dietary addition for anyone looking to improve their digestive health. And with…
Read More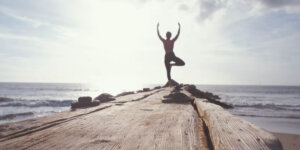 Chronic and degenerative illnesses are largely new to mankind. In fact, diseases such as cancer, diabetes, fibromyalgia, and multiple sclerosis have been termed modern or man-made diseases because they were relatively rare until three hundred years or so ago. But if these diseases are relatively new, why are so many people plagued with chronic illness?…
Read More
$

24.95
Add to basket
Tripping over the Truth
How the Metabolic Theory of Cancer Is Overturning One of Medicine's Most Entrenched Paradigms
With a new foreword by Dr. Dominic D'Agostino, PhD and epilogue by the author
 A masterful synchronization of history and cutting-edge science shines new light on humanity's darkest diagnosis.
In the wake of the Cancer Genome Atlas project's failure to provide a legible roadmap to a cure for cancer, science writer Travis Christofferson illuminates a promising blend of old and new perspectives on the disease. Tripping over the Truth follows the story of cancer's proposed metabolic origin from the vaunted halls of the German scientific golden age to modern laboratories around the world. The reader is taken on a journey through time and science that results in an unlikely connecting of the dots with profound therapeutic implications.
Transporting us on a rich narrative of humanity's struggle to understand the cellular events that conspire to form malignancy, Tripping over the Truth reads like a detective novel, full of twists and cover-ups, blind-alleys and striking moments of discovery by men and women with uncommon vision, grit, and fortitude. Ultimately, Christofferson arrives at a conclusion that challenges everything we thought we knew about the disease, suggesting the reason for the failed war against cancer stems from a flawed paradigm that categorizes cancer as an exclusively genetic disease.
For anyone affected by this terrifying disease and the physicians who struggle to treat it, this book provides a fresh and hopeful perspective. It explores the new and exciting non-toxic therapies born from the emerging metabolic theory of cancer. These therapies may one day prove to be a turning point in the struggle against our ancient enemy. We are shown how the metabolic theory redraws the battle map, directing researchers to approach cancer treatment from a different angle, framing it more like a gentle rehabilitation rather than all-out combat. In a sharp departure from the current "targeted" revolution occurring in cancer pharmaceuticals, the metabolic therapies highlighted have one striking feature that sets them apart—the potential to treat all types of cancer because they exploit the one weakness that is common to every cancer cell: dysfunctional metabolism.
With contributions from Thomas Seyfried, PhD, author of Cancer as a Metabolic Disease; Miriam Kalamian, EdM, MS, CNS, author of Keto for Cancer; and Beth Zupec Kania, consultant nutritionist of The Charlie Foundation.
Read More...
$

24.95
Add to basket
$

20.00
Add to basket
The Art of Frugal Hedonism
A Guide to Spending Less While Enjoying Everything More
It sounds too good to be true. You can save money and the world, inoculate yourself against many of the ills of modern life, and enjoy everything more on both the sensual and profound levels? Preposterous!
Yet here is a toolkit to help you do just that. A tweak here, a twiddle there; every strategy in The Art Of Frugal Hedonism has been designed to help you target the most important habits of mind and action needed for living frugally but hedonistically. Apply a couple, and you'll definitely have a few extra dollars in your pocket and enjoy more sunsets. Apply the lot, and you'll wake up one day and realise that you're happier, wealthier, fitter, and more in lust with life than you'd ever thought possible.
Read More...
$

20.00
Add to basket
$

24.99
Add to basket
Back in Control
A Surgeon's Roadmap Out of Chronic Pain, 2nd Edition
If you are suffering from chronic pain, or know someone who is, Back in Control could change your life. 
Dr. David Hanscom, a spine surgeon and fellow sufferer, shares with you what finally pulled him out of the abyss of chronic pain after 15 years—without surgery or addictive medications.
Instead, his approach to treatment focuses on an aspect of chronic pain that the medical world has largely overlooked: you must calm your nervous system in order to get better.
More than any other book about pain, Back in Control reveals how to quiet a turbocharged central nervous system, relieve the anxiety and depression that often accompany chronic pain, and make a full recovery.
Back in Control offers a self-directed healing approach that has evolved from Dr. Hanscom's personal experience, as well what he has learned from successfully treating hundreds of patients. The book:
Provides a proven solution to end chronic pain – Dr. Hanscom's treatment model has helped hundreds of patients move from managing pain to becoming pain free.
Doesn't require surgery or meds – The approach presented in Back in Control helps you eliminate chronic pain without the risk of surgery or side effects of medications.
Puts you in control – Back in Control provides tools for eliminating pain that you can use on your own or as part of an ongoing treatment plan, to take back control of your care and your life.
Applies to any type of chronic pain – The principles in Back in Control apply to any chronic pain condition, for example back pain, neck pain, hip pain, joint pain, fibromyalgia and sciatica, to name a few.
Read More...
$

24.99
Add to basket
Hardcover
$

24.95
Add to basket
Human Heart, Cosmic Heart
A Doctor's Quest to Understand, Treat, and Prevent Cardiovascular Disease
Thomas Cowan was a 20-year-old Duke grad—bright, skeptical, and already disillusioned with industrial capitalism—when he joined the Peace Corps in the mid-1970s for a two-year tour in Swaziland. There, he encountered the work of Rudolf Steiner and Weston A. Price—two men whose ideas would fascinate and challenge him for decades to come.
Both drawn to the art of healing and repelled by the way medicine was—and continues to be—practiced in the United States, Cowan returned from Swaziland, went to medical school, and established a practice in New Hampshire and, later, San Francisco. For years, as he raised his three children, suffered the setback of divorce, and struggled with a heart condition, he remained intrigued by the work of Price and Steiner and, in particular, with Steiner's provocative claim that the heart is not a pump. Determined to practice medicine in a way that promoted healing rather than compounded ailments, Cowan dedicated himself to understanding whether Steiner's claim could possibly be true. And if Steiner was correct, what, then, is the heart? What is its true role in the human body?
In this deeply personal, rigorous, and riveting account, Dr. Cowan offers up a daring claim: Not only was Steiner correct that the heart is not a pump, but our understanding of heart disease—with its origins in the blood vessels—is completely wrong. And this gross misunderstanding, with its attendant medications and risky surgeries, is the reason heart disease remains the most common cause of death worldwide.
In Human Heart, Cosmic Heart, Dr. Thomas Cowan presents a new way of understanding the body's most central organ. He offers a new look at what it means to be human and how we can best care for ourselves—and one another.
Read More...
$

24.95
Add to basket
$

34.95
Add to basket
The Autoimmune Paleo Cookbook
An Allergen-Free Approach to Managing Chronic Illness
Autoimmune diseases are now epidemic, with modern science offering those who are diagnosed limited solutions. Given this, many people suffering from these conditions have searched for alternatives using nutrition and lifestyle changes. In The Autoimmune Paleo Cookbook, Mickey Trescott provides a resource for those looking to embark on the Autoimmune Protocol–a version of an ancestral diet that is focused both on removing potential food triggers as well as healing the gut. Research shows there is a clear connection between diet and autoimmune disease, and many, including the author, have used these principles to heal their bodies from these debilitating conditions and their accompanying symptoms. With the information and recipes in this book, you can embark on this process for yourself–without suffering through bland and tasteless "allergen-free" meals. Instead, with all of the incredible food you will be enjoying, you may forget that you are achieving better wellness!
In the first section of the book, you will learn all about the Autoimmune Protocol–what it is, why it works, and which foods you should eat and avoid while on the elimination diet. Instructions are given on how to clear your pantry of questionable ingredients and replace them with healing, nutrient-dense whole foods. Also included are sections on food quality, a shopping guide, tips and tricks to make the protocol go more smoothly, as well as ideas for batch-cooking and breakfast. Mickey provides two, 4-week meal plans, each of them corresponding with recipes from the book and featuring detailed shopping lists. Armed with this information, anyone can integrate the Autoimmune Protocol in to their routine!
In addition to the introductory material, The Autoimmune Paleo Cookbook includes 112 delicious recipes suitable for anyone on the strictest phase of the Autoimmune Protocol–no grains, beans, dairy, eggs, nuts, seeds, or nightshades. Although this is quite the list of exclusions, Mickey offers unique, flavorful, and delicious meals suitable for a variety of occasions and preferences. You will find simple recipes that anyone can make for a weeknight dinner, as well as more elaborate preparations for those who want to enjoy with company or for a special occasion. Full-page photos for every recipe show you what to expect and inspire you to create beautiful meals of your own.
With The Autoimmune Paleo Cookbook as your guide, you'll be inspired to take your health into your own hands–finding better health in the face of autoimmunity, while thoroughly enjoying every last bite!
Read More...
$

34.95
Add to basket
$

29.95
Add to basket
The Ketogenic Kitchen
Low carb. High fat. Extraordinary health.
Cancer survivors Domini Kemp and Patricia Daly offer the first comprehensive ketogenic cookbook based on the most exciting new research on nutritional approaches to the prevention and management of cancer.
For decades, the ketogenic diet—which shifts the body's metabolism from burning glucose to burning fat, lowering blood sugar and insulin and resulting in a metabolic state known as ketosis—has been used to successfully manage pediatric epilepsy. More recently, it has been used by the Paleo community as a weight loss strategy. Now emerging research suggests that a ketogenic diet, in conjunction with conventional treatments, also offers new hope for those coping with cancer and other serious disease.
With endorsements from leading researchers and oncologists such as Dr. Thomas Seyfried (Cancer as a Metabolic Disease), The Ketogenic Kitchen offers more than 250 recipes, as well as meal plans and comprehensive scientific information about the benefits of a ketogenic diet, with sensible advice to help readers through periods of illness, recovery, and treatment.
This North American paperback edition has been updated to include U.S. customary units of measure appearing side-by-side with metric measures.
Read More...
$

29.95
Add to basket
$

24.95
Add to basket
The Healthy Bones Nutrition Plan and Cookbook
How to Prepare and Combine Whole Foods to Prevent and Treat Osteoporosis Naturally
A Medicine Through Food™ Guide
Drugs that claim to prevent or redress bone loss can actually cause bones to crumble and break. Calcium supplements, fortified processed food, and pasteurized dairy don't work because the calcium in them doesn't reach our bones. It's a grim picture, but The Healthy Bones Nutrition Plan and Cookbook can help. Coauthors Dr. Laura Kelly and Helen Bryman Kelly, daughter and mother, have a firm grasp on the disciplines concerned with bone health, including nutrient absorption and bone metabolism. They offer readers a natural, effective, and safe approach to conserving bone mass and building healthy bones by creating a personalized nutrition plan that includes eating the right foods in the right combinations.
The authors' quest for a natural, effective, safe way to prevent and treat bone loss began after 20 years of frustration, during which Helen tried supplements and several popular dietary approaches to arrest bone loss, only to see her bones continue to deteriorate year by year. Drawing on her knowledge of metabolic science and a rigorous examination of current research, Laura created a unique diet-based approach to bone health that allowed Helen's body to absorb the nutrients that are naturally present in whole foods. Helen has been following her personal nutrition plan for four years and has stopped her bone loss completely—without taking any pharmaceuticals.
Part One of the book begins with a primer on bone metabolism, including the roles of individual vitamins, minerals, and enzymes that can help build strong bones. Building on this knowledge and more, the authors provide a framework and worksheets so readers can use the recipes and work with their doctors to create their personal nutrition plan for skeletal health.
The book includes more than 100 bone-health recipes ranging from sauces and small plates to soups, salads, and main dishes, drinks and desserts. The authors also explain how to make staple ingredients such as ghee and bone health vinegar and how to grow shiitake mushrooms—an important source of vitamin D. Readers can count on their personal nutrition plans and the Kellys' recipes to provide food that helps calcium reach, and potentially strengthen, their bones.
Read More...
$

24.95
Add to basket
$

22.95
Add to basket
Put Your Heart in Your Mouth
Natural Treatment for Atherosclerosis, Angina, Heart Attack, High Blood Pressure, Stroke, Arrhythmia, Peripheral Vascular Disease
If you stop any person on the street and ask them what causes heart disease, you know what their answer will be: butter and eggs, meat and fat. This infamous Diet-Heart Hypothesis was proposed in 1953, and it took scientists all over the world a few decades to prove it wrong. The trouble is that while science was beginning to cast doubt upon its basic tenets, the Diet-Heart Hypothesis was giving rise to a powerful and wealthy political and commercial machine with a vested interest in promoting it—by means of anti-fat and anti-cholesterol propaganda presented relentlessly and with increasing intensity.
In this book Dr. Campbell-McBride tackles the subject of CHD (Coronary Heart Disease), caused by atherosclerosis, a disease of the arterial wall that leads to narrowing and obstruction of the arteries. She maintains that conventional medicine does not actually know the cause of atherosclerosis or how to cure it, and explores in this book what it is, what causes it, and how to prevent and reverse it. She dispels the myth of the Diet-Heart Hypothesis, and explains that cholesterol is not the enemy but an integral and important part of our cell membranes.
Read More...
$

22.95
Add to basket
$

27.99
Add to basket
The LDN Book
How a Little-Known Generic Drug — Low Dose Naltrexone — Could Revolutionize Treatment for Autoimmune Diseases, Cancer, Autism, Depression, and More
Low Dose Naltrexone (LDN) holds the potential to help millions of people suffering from various autoimmune diseases and cancers, and even autism, chronic fatigue, and depression, find relief. Administered off-label in small daily doses (0.5 to 4.5 mg), this generic drug is extremely affordable and presents few known side effects. So why has it languished in relative medical obscurity?
The LDN Book explains the drug's origins, its primary mechanism, and the latest research from practicing physicians and pharmacists as compiled by Linda Elsegood of The LDN Research Trust, the world's largest LDN charity organization with over 19,000 members worldwide. Featuring ten chapters contributed by medical professionals on LDN's efficacy and two patient-friendly appendices, The LDN Book is a comprehensive resource for doctors, pharmacists, and patients who want to learn more about how LDN is helping people now, and a clarion call for further research that could help millions more.
Read More...
$

27.99
Add to basket
$

17.95
Add to basket
GMO Myths and Truths
A Citizen's Guide to the Evidence on the Safety and Efficacy of Genetically Modified Crops and Foods, 3rd Edition
It is often claimed that the case against genetically modified (GM) crops and foods is based on emotion, not science, and that to oppose GM crop and food technology is to be anti-science. It is also claimed that GM crops offer higher yields and better nutrition, that they are safe for health and the environment, that they reduce agrochemical use, and that they are needed to feed the world's growing population. This book, co-authored by two genetic engineers and a writer/researcher, exposes these claims as false, using scientific and other documented evidence. GMO Myths and Truths summarizes the facts on the safety and efficacy of genetically modified (GM) crops and foods in terms that are accessible to the non-scientist but still relevant to scientists, policymakers and educators. The evidence presented points to many hazards, risks, and limitations of genetic engineering technology. These include harms found in animal feeding and ecological studies, which in turn indicate risks to health and the environment posed by GM crops and foods.
The layout of the book enables those readers with limited time to read the chapter summaries, while providing more detail and full references for those who require them. At 164 pages of paperback size, this new condensed version is shorter and more accessible than the authors' 330-page report by the same name, which has been downloaded over half a million times.
The book shows that conventional breeding continues to outstrip GM in developing crops that deliver high yields, better nutrition, and tolerance to extreme weather conditions and poor soils. In agreement with over 400 international experts who co-authored a UN and World Bank-sponsored report on the future of farming, the authors conclude that modern agroecology, rather than GM, is the best path for feeding the world's current and future populations in a safe and sustainable way.
Read More...
$

17.95
Add to basket
$

24.95
Add to basket
Healing Lyme
Natural Healing of Lyme Borreliosis and the Coinfections Chlamydia and Spotted Fever Rickettsiosis, 2nd Edition
Lyme disease infects a minimum of 300,000 people per year in the United States and millions more throughout the rest of the world. Symptoms run from mild lethargy to severe arthritis to heart disease to incapacitating mental dysfunction. Although tests have improved over the past decade, they are still not completely reliable, and antibiotics are only partially effective. Up to thirty-five percent of those infected will not respond to antibiotic treatment or will relapse. The spirochetes that cause Lyme are stealth pathogens—they can hide within cells or alter their form so that our immune systems cannot find them, as well as inhibit the effectiveness of antibiotics. Lyme disease is, in fact, a potent emerging epidemic disease for which technological medicine is only partially effective. The coinfections that accompany Lyme are often as, or more, incapacitating than Lyme itself. Worldwide, hundreds of millions experience infection with babesia, bartonella, ehrlichia, anaplasma, mycoplasma, chlamydia, and the spotted fever rickettsiosis.
Healing Lyme examines the leading, scientific research on Lyme infection and its tests and treatments, and outlines the most potent natural medicines that offer help, either alone or in combination with antibiotics, for preventing and healing the disease. The book has been a bestseller for over a decade, and during that time the author has had contact with over 25,000 people who have used some form of these protocols during their healing journey. This edition has been significantly updated, fully revised, and expanded to reflect the increased understandings from that extensive contact, including depth-treatment experiences with hundreds during the past decade. Healing Lyme is the primary text in print on what Lyme bacteria do in the body and how natural approaches can heal the disease. It is the first book in print covering depth understanding and treatment of chlamydial and rickettsial coinfections.
This new updated version of Healing Lyme joins the author's other two books on the treatment of Lyme coinfections (babesia, bartonella, mycoplasma, anaplasma, and ehrlichia) and completes his exhaustive work on these stealth pathogens.
Read More...
$

24.95
Add to basket
$

39.95
Add to basket
The Organic Medicinal Herb Farmer
The Ultimate Guide to Producing High-Quality Herbs on a Market Scale
A new approach to growing local medicine, including information on geo-authenticity, wildcrafting, and developing a good business plan
Both a business guide and a farming manual, The Organic Medicinal Herb Farmer will teach readers how to successfully grow and market organic medicinal Western herbs.
Whether you're trying to farm medicinal plants, culinary herbs, or at-risk native herbs exclusively or simply add herbal crops to what you're already growing, successful small-scale herb farmers Jeff and Melanie Carpenter will guide you through the entire process—from cultivation to creating value-added products.
Using their Zack Woods Herb Farm in Vermont as a backdrop, the Carpenters cover all the basic practical information farmers need to know to get an organic herb farm up and running, including:
• Size and scale considerations;
• Layout and design of the farm and facilities;
• Growing and cultivation information, including types of tools;
• Field and bed prep;
• Plant propagation;
• Weed control, and pests and diseases;
• Harvesting, as well as wild harvesting and the concept of geo-authentic botanicals;
• Postharvest processing; and,
• Value-added products and marketing.
The authors also provide fifty detailed plant profiles, going deeper into the herbs every farmer should consider growing. In an easy-to-understand, practical, and comprehensive manner, readers will learn how to focus on quality over quantity, and keep costs down by innovating with existing equipment, rather than expensive technology.Market farmers who have never before considered growing medicinal herbs will learn why it's more important to produce these herbs domestically.
The Organic Medicinal Herb Farmer makes a convincing case that producing organic medicinal herbs can be a viable, profitable, farming enterprise. The Carpenters also make the case for incorporating medicinal herbs into existing operations, as it can help increase revenue in the form of value-added products, not to mention improve the ecological health of farmland by encouraging biodiversity as a path toward greater soil health.
Read More...
$

39.95
Add to basket
$

21.95
Add to basket
Altered Genes, Twisted Truth
How the Venture to Genetically Engineer Our Food Has Subverted Science, Corrupted Government, and Systematically Deceived the Public
This book uncovers the biggest scientific fraud of our age. It tells the fascinating and frequently astounding story of how the massive enterprise to restructure the genetic core of the world's food supply came into being, how it advanced by consistently violating the protocols of science, and how for more than three decades, hundreds of eminent biologists and esteemed institutions have systematically contorted the truth in order to conceal the unique risks of its products–and get them onto our dinner plates.
Altered Genes, Twisted Truth provides a graphic account of how this elaborate fraud was crafted and how it not only deceived the general public, but Bill Clinton, Bill Gates, Barack Obama and a host of other astute and influential individuals as well. The book also exposes how the U.S. Food and Drug Administration (FDA) was induced to become a key accomplice–and how it has broken the law and repeatedly lied in order to usher genetically engineered foods onto the market without the safety testing that's required by federal statute. As a result, for fifteen years America's families have been regularly ingesting a group of novel products that the FDA's own scientific staff had previously determined to be unduly hazardous to human health.
By the time this gripping story comes to a close, it will be clear that the degradation of science it documents has not only been unsavory but unprecedented–and that in no other instance have so many scientists so seriously subverted the standards they were trained to uphold, misled so many people, and imposed such magnitude of risk on both human health and the health of the environment.
Read More...
$

21.95
Add to basket
$

29.95
Add to basket
The Wild Wisdom of Weeds
13 Essential Plants for Human Survival
The Wild Wisdom of Weeds is the only book on foraging and edible weeds to focus on the thirteen weeds found all over the world, each of which represents a complete food source and extensive medical pharmacy and first-aid kit.  More than just a field guide to wild edibles, it is a global plan for human survival. 
When Katrina Blair was eleven she had a life-changing experience where wild plants spoke to her, beckoning her to become a champion of their cause. Since then she has spent months on end taking walkabouts in the wild, eating nothing but what she forages, and has become a wild-foods advocate, community activist, gardener, and chef, teaching and presenting internationally about foraging and the healthful lifestyle it promotes. 
Katrina Blair's philosophy in The Wild Wisdom of Weeds is sobering, realistic, and ultimately optimistic. If we can open our eyes to see the wisdom found in these weeds right under our noses, instead of trying to eradicate an "invasive," we will achieve true food security. The Wild Wisdom of Weeds is about healing ourselves both in body and in spirit, in an age where technology, commodity agriculture, and processed foods dictate the terms of our intelligence. But if we can become familiar with these thirteen edible survival weeds found all over the world, we will never go hungry, and we will become closer to our own wild human instincts—all the while enjoying the freshest, wildest, and most nutritious food there is. For free!
The thirteen plants found growing in every region across the world are: dandelion, mallow, purslane, plantain, thistle, amaranth, dock, mustard, grass, chickweed, clover, lambsquarter, and knotweed.  These special plants contribute to the regeneration of the earth while supporting the survival of our human species; they grow everywhere where human civilization exists, from the hottest deserts to the Arctic Circle, following the path of human disturbance. Indeed, the more humans disturb the earth and put our food supply at risk, the more these thirteen plants proliferate. It's a survival plan for the ages.
Including over one hundred unique recipes, Katrina Blair's book teaches us how to prepare these wild plants from root to seed in soups, salads, slaws, crackers, pestos, seed breads, and seed butters; cereals, green powders, sauerkrauts, smoothies, and milks; first-aid concoctions such as tinctures, teas, salves, and soothers; self-care/beauty products including shampoo, mouthwash, toothpaste (and brush), face masks; and a lot more. Whether readers are based at home or traveling, this book aims to empower individuals to maintain a state of optimal health with minimal cost and effort.    
Read More...
$

29.95
Add to basket
$

29.95
Add to basket
The Heal Your Gut Cookbook
Nutrient-Dense Recipes for Intestinal Health Using the GAPS Diet
With more than two hundred straightforward, nutrient-dense, and appealing recipes, The Heal Your Gut Cookbook was created by GAPS Diet experts Hilary Boynton and Mary G. Brackett to help heal your gut and to manage the illnesses that stem from it.
Developed by pioneering British MD Dr. Natasha Campbell-McBride, who provides the book's Foreword, Gut and Psychology Syndrome (GAPS) refers to disorders, including ADD/ADHD, autism, addictions, depression, and obsessive-compulsive disorder, stemming from or exacerbated by leaky gut and dysbiosis. GAPS also refers to chronic gut-related physical conditions, including celiac disease, rheumatoid arthritis, diabetes type one, and Crohn's disease, as well as asthma, eczema, allergies, thyroid disorders, and more. An evolution of the Specific Carbohydrate Diet, the GAPS Diet will appeal to followers of the Paleo Diet, who are still struggling for optimum health, as well as anyone interested in the health benefits of fermentation or the Weston A. Price approach to nutrition.
In The Heal Your Gut Cookbook, readers will learn about the key cooking techniques and ingredients that form the backbone of the GAPS Diet: working with stocks and broths, soaking nuts and seeds, using coconut, and culturing raw dairy. The authors offer encouraging, real-life perspectives on the life-changing improvements to the health of their families by following this challenging, but powerful, diet.
The GAPS Diet is designed to restore the balance between beneficial and pathogenic intestinal bacteria and seal the gut through the elimination of grains, processed foods, and refined sugars and the carefully sequenced reintroduction of nutrient-dense foods, including bone broths, raw cultured dairy, certain fermented vegetables, organic pastured eggs, organ meats, and more.
The Heal Your Gut Cookbook is a must-have if you are following the GAPS Diet, considering the GAPS Diet, or simply looking to improve your digestive health and—by extension—your physical and mental well-being.
Read More...
$

29.95
Add to basket
$

19.95
Add to basket
Marijuana is Safer
So Why Are We Driving People to Drink? 2nd Edition
In 2012, voters in Colorado shocked the political establishment by making the use of marijuana legal for anyone in the state twenty-one years of age or older. In the wake of that unprecedented victory, nationally recognized marijuana-policy experts Steve Fox, Paul Armentano, and Mason Tvert revisit the "Marijuana Is Safer" message that contributed to the campaign's success–as the first edition of this book predicted it would in 2009. In this updated and expanded edition, the authors include a new chapter on the victory in Colorado and updates on a growing mountain of research that supports their position.
Through an objective examination of marijuana and alcohol, and the laws and social practices that steer people toward the latter, the authors pose a simple yet rarely considered question: Why do we punish adults who make the rational, safer choice to use marijuana instead of alcohol? For those unfamiliar with marijuana, Marijuana Is Safer provides an introduction to the cannabis plant and its effects on the user, and debunks some of the government's most frequently cited marijuana myths.
More importantly, for the millions of Americans who want to advance the cause of marijuana policy reform–or simply want to defend their own personal, safer choice–this book provides the talking points and detailed information needed to make persuasive arguments to friends, family, coworkers, elected officials and, of course, future voters.
Read More...
$

19.95
Add to basket