Showing 1–16 of 66 results
Showing 1–16 of 66 results
Dig into our Articles - Health & Wellness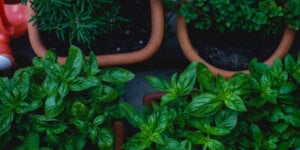 If you find yourself or a family member coughing and sneezing a little more than usual, you don't have to rush off to the pharmacy to get cold medicine. Instead, grow your own healthy herbs in the backyard to produce your own remedies. Not only can these plants help with general wellness on a daily…
Read More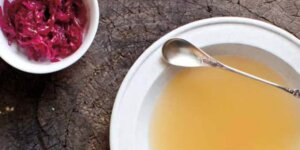 Have you had your steaming hot bowl of bone broth today? If not, you might want to consider adding this nutrient-rich, immune system boosting elixir into your daily diet. Providing a healthy source of calcium, potassium, and protein, bone broth is the perfect dietary addition for anyone looking to improve their digestive health. And with…
Read More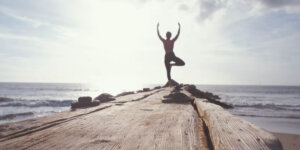 Chronic and degenerative illnesses are largely new to mankind. In fact, diseases such as cancer, diabetes, fibromyalgia, and multiple sclerosis have been termed modern or man-made diseases because they were relatively rare until three hundred years or so ago. But if these diseases are relatively new, why are so many people plagued with chronic illness?…
Read More
$

59.95
Add to basket
Herbal Formularies for Health Professionals, Volume 1
Digestion and Elimination, including the Gastrointestinal System, Liver and Gallbladder, Urinary System, and the Skin
Herbal Formularies for Health Professionals is a five-volume set that serves as a comprehensive, practical reference manual for herbalists, physicians, nurses, and allied health professionals. Dr. Jill Stansbury draws on her decades of clinical experience and her extensive research to provide an unparalleled range of herbal formulas.
Organized by body system, each volume includes hundreds of formulas to treat common health conditions, as well as formulas that address specific energetic or symptomatic presentations, including Dr. Stansbury's own formulas, formulas from herbal folklore, and formulas from Traditional Chinese Medicine. For each formula, Dr. Stansbury offers a brief explanation of how the selected herbs address the specific condition. The book offers many sidebars and user-friendly lists—helping readers quickly choose which herbs are best for specific presentations—and details traditional uses of both western herbs and traditional Asian herbs and formulas that are readily available in the United States.
Volume I focuses on digestive health and the emunctories, an herbal term referring to the organs of elimination: the gastrointestinal system, the urinary system, and the skin. This volume offers formulas and supporting information for treating gastrointestinal and biliary conditions, liver and gallbladder conditions, renal and urinary conditions, and dermatologic conditions.
Each volume in the set also includes:
a discussion of how herbal therapy fits into an overall treatment plan or approach for a particular health condition
modern research findings on individual herbs and their mode of action in the body
lists of herbs that might be beneficial for specific conditions
advice on botanicals to avoid for particular conditions
Each chapter includes a materia medica section listing 50 or more individual herbs with tips on their properties, modes of action, and very specific symptoms each plant best addresses.
These formularies are also a tutorial for budding herbalists on the sophisticated art of fine-tuning the precision of an herbal formula for the constitution and overall health condition of an individual patient, rather than a basic diagnosis. The text aims to teach via example, helping clinicians develop their own intuition and ability to create effective herbal formulas.
Volume II (Circulation and Respiration) will be available in July 2018. Volume III (Endocrinology) will be published in fall 2018; Volumes IV (Neurology, Pyschiatry, and Pain Management) and V (Immunology, Orthopedics, and Otolarnygology) will be published in spring 2019.
Read More...
$

59.95
Add to basket
Paperback
$

19.95
Add to basket
Beat Chronic Disease
A guidebook for anyone with a persistent health problem that medications are not helping
Fleur Brown, Functional Nutritionist for nearly 25 years, shares her experience of helping thousands of clients with chronic health problems recover their vitality and well-being. Fleur shows her readers how to apply the principles of functional nutrition to understand and overcome their condition(s) based on her extensive clinical experience and incorporating detailed illustrative case histories.
Whether you suffer from osteoporosis, arthritis, hypertension, cardiovascular disease, Hashimoto's disease, ulcerative colitis, Crohn's disease, fibromyalgia, type 2 diabetes, multiple sclerosis, infertility, irritable bowel syndrome, migraines, or depression, you can learn how to:
become your own health detective to investigate the root causes of your problems
take charge of your health holistically
take steps to regain your well-being and live a full life without pain or excessive fatigue.
Over her years of clinical practice, Fleur has learned and fine-tuned a personal approach to helping her clients recover their health, exploring a wide range of the possible contributory factors that may be causing health problems—not just diet. She can show you how to get back on the road to living a life without pain, with renewed energy and vitality, and with hope for a healthy future.
Read More...
$

19.95
Add to basket
$

22.50
Add to basket
The PK Cookbook
Go Paleo-Ketogenic and Get the Best of Both Worlds
A straightforward nutritional plan combining the health benefits of the Paleo and Ketogenic diets
Dr Sarah Myhill has been helping sufferers from debilitating chronic conditions for over 30 years with an approach that combines all the benefits of current scientific knowledge and medical testing and treatments with an expanding appreciation of the importance of nutrition and lifestyle. Her book with Craig Robinson, Prevent and Cure Diabetes, saw her arrive at the conclusion that the diet we should all be eating is one that combines Paleo principles (eating pre-agricultural, seasonal foods) with Ketogenic ones (fuel the body with fats and fibre, not with carbs). That book tells us why; now in this down-to-earth, highly practical dietary guide, Sarah and Craig tell us how.
This accessible shopping template, meal planner, and preparation guide handily demystifies the PK diet. It's not a collection of detailed, step-by-step recipes, but a revolutionarily simple approach to dietary health.
Read More...
$

22.50
Add to basket
Paperback
$

24.95
Add to basket
Mitochondria and the Future of Medicine
The Key to Understanding Disease, Chronic Illness, Aging, and Life Itself
With information for patients and practitioners on optimizing mitochondrial function for greater health and longevity
Why do we age? Why does cancer develop? What's the connection between heart failure and Alzheimer's disease, or infertility and hearing loss? Can we extend lifespan, and if so, how? What is the Exercise Paradox? Why do antioxidant supplements sometimes do more harm than good? Many will be amazed to learn that all these questions, and many more, can be answered by a single point of discussion: mitochondria and bioenergetics.
In Mitochondria and the Future of Medicine, Naturopathic Doctor Lee Know tells the epic story of mitochondria, the widely misunderstood and often-overlooked powerhouses of our cells. The legendary saga began over two billion years ago, when one bacterium entered another without being digested, which would evolve to create the first mitochondrion. Since then, for life to exist beyond single-celled bacteria, it's the mitochondria that have been responsible for this life-giving energy. By understanding how our mitochondria work, in fact, it is possible to add years to our lives, and life to our years.
Current research, however, has revealed a dark side: many seemingly disconnected degenerative diseases have tangled roots in dysfunctional mitochondria. However, modern research has also endowed us with the knowledge on how to optimize its function, which is of critical importance to our health and longevity. Lee Know offers cutting-edge information on supplementation and lifestyle changes for mitochondrial optimization, such as CoQ10, D-Ribose, cannabinoids, and ketogenic dietary therapy, and how to implement their use successfully. Mitochondria and the Future of Medicine is an invaluable resource for practitioners interested in mitochondrial medicine and the true roots of chronic illness and disease, as well as anyone interested in optimizing their health.
Read More...
$

24.95
Add to basket
Paperback
$

24.95
Add to basket
Diagnosis and Treatment of Chronic Fatigue Syndrome and Myalgic Encephalitis, 2nd ed.
It's Mitochondria, Not Hypochondria
Mitochondria are the powerhouses of our cells, essential for the production and management of energy at the cell level. Dr. Sarah Myhill has spent years studying the relationship between mitochondrial malfunction and one of the most common problems that leads people to the doctor's office: fatigue.
In Diagnosis and Treatment of Chronic Fatigue Syndrome and Myalgic Encephalitis, Dr. Myhill examines this essential role of our mitochondria in energy production and why it is key to understanding and overcoming Chronic Fatigue Syndrome (CFS) and the inflammation that often accompanies it: Myalgic Encephalitis (ME). She explains the importance of healthy mitochondria, how we can assess how well they are functioning, what we can do to keep them healthy, and how to restore them to health if problems arise.
Since publication of the first edition in 2014, new research and new clinical findings have shed further light on a condition that is debilitating to those who suffer from it, but "all in the head" to many doctors. The second edition of this groundbreaking book includes new insights and chapters on why CFS/ME is the most poorly treated condition in Western medicine, the role of the gut, allergy and autoimmunity, Lyme disease and other coinfections, reprogramming the immune system, reprogramming the brain, and the roadmap to recovery.
Read More...
$

24.95
Add to basket
Paperback
$

19.95
Add to basket
Sustainable Medicine
Whistle-Blowing on 21st-Century Medical Practice
Sustainable Medicine is based on the premise that twenty-first century Western medicine—driven by vested interests—is failing to address the root causes of disease. Symptom-suppressing medication and "polypharmacy" have resulted in an escalation of disease and a system of so-called "health care," which more closely resembles "disease care."
In this essential book, Dr. Sarah Myhill aims to empower people to heal themselves by addressing the underlying causes of their illness. She presents a logical progression from identifying symptoms, to understanding the underlying mechanisms, to relevant interventions and tests and tools with which to tackle the root causes. As Myhill writes, "It's all about asking the question 'why?'"
Sustainable Medicine covers a wide range of symptoms including inflammation (infection, allergy, autoimmunity), fatigue, pain, toxic symptoms, deficiency symptoms, and hormonal symptoms. And Dr. Myhill includes a toolbox of treatments for specific illnesses and ailments, as well as a general approach to avoiding and treating all disease. Finally, she offers a series of case histories to show how people have successfully taken control of their health and healed even in the face of the most discouraging symptoms—all without the harmful interventions of 21st century Western medicine.
Read More...
$

19.95
Add to basket
Paperback
$

19.95
Add to basket
Statin Nation
The Ill-Founded War on Cholesterol, What Really Causes Heart Disease, and the Truth About the Most Overprescribed Drugs in the World
Heart disease is the leading cause of death worldwide, and for decades conventional health authorities have pushed that the culprits are fat and cholesterol clogging up coronary arteries. Consequently, lowering cholesterol has become a hugely lucrative business, and cholesterol-lowering Statin drugs are now the most prescribed medication in the world, with clinical data showing one billion people eligible for prescription. However, these cholesterol guidelines have been heavily criticized, and increasingly, doctors and researchers have been questioning the role cholesterol plays in heart disease. We now know that people with heart disease often do not, in fact, have high cholesterol, and even the strongest supporters of the cholesterol hypothesis now admit that no ideal level of cholesterol can be identified.
Large-scale studies have proven that statins are not generating the benefits that were predicted, and new research shows that high cholesterol may actually prevent heart disease. Worse still, millions of people in the United States and worldwide are taking statins preventatively, at great cost to their health. A complete reevaluation of the real causes of heart disease is long overdue, not to mention an inquiry into why the pharmaceutical industry continues to overprescribe statins (and market them aggressively to consumers) despite this evidence.
Statin Nation offers a new understanding of heart disease, and Justin Smith forges an innovative path away from the outdated cholesterol myth with a viable alternative model to address the real causes of heart disease. Statin Nation provides detailed examinations of nutritional alternatives that are up to six times more effective than statins, and other interventions that have been shown to be up to eleven times more effective than statins. But all of these methods are currently ignored by health authorities. Smith provides a heart disease prevention plan that anyone can use, providing hope for the future of heart-disease treatment with a purpose.
Read More...
$

19.95
Add to basket
$

24.95
Add to basket
What's Making Our Children Sick?
How Industrial Food Is Causing an Epidemic of Chronic Illness, and What Parents (and Doctors) Can Do About It
Exploring the links between GM foods, glyphosate, and gut health
With chronic disorders among American children reaching epidemic levels, hundreds of thousands of parents are desperately seeking solutions to their children's declining health, often with little medical guidance from the experts. What's Making Our Children Sick? convincingly explains how agrochemical industrial production and genetic modification of foods is a culprit in this epidemic. Is it the only culprit? No. Most chronic health disorders have multiple causes and require careful disentanglement and complex treatments. But what if toxicants in our foods are a major culprit, one that, if corrected, could lead to tangible results and increased health? Using patient accounts of their clinical experiences and new medical insights about pathogenesis of chronic pediatric disorders—taking us into gut dysfunction and the microbiome, as well as the politics of food science—this book connects the dots to explain our kids' ailing health.
What's Making Our Children Sick? explores the frightening links between our efforts to create higher-yield, cost-efficient foods and an explosion of childhood morbidity, but it also offers hope and a path to effecting change. The predicament we now face is simple. Agroindustrial "innovation" in a previous era hoped to prevent the ecosystem disaster of DDT predicted in Rachel Carson's seminal book in 1962, Silent Spring. However, this industrial agriculture movement has created a worse disaster: a toxic environment and, consequently, a toxic food supply. Pesticide use is at an all-time high, despite the fact that biotechnologies aimed to reduce the need for them in the first place. Today these chemicals find their way into our livestock and food crop industries and ultimately onto our plates. Many of these pesticides are the modern day equivalent of DDT. However, scant research exists on the chemical soup of poisons that our children consume on a daily basis. As our food supply environment reels under the pressures of industrialization via agrochemicals, our kids have become the walking evidence of this failed experiment. What's Making Our Children Sick? exposes our current predicament and offers insight on the medical responses that are available, both to heal our kids and to reverse the compromised health of our food supply.
Read More...
$

24.95
Add to basket
$

29.95
Add to basket
Keto for Cancer
Ketogenic Metabolic Therapy as a Targeted Nutritional Strategy
A Comprehensive Guide for Patients and Practitioners
Although evidence supporting the benefits of ketogenic diet therapies continues to mount, there is little to guide those who wish to adopt this diet as a metabolic therapy for cancer. Keto for Cancer fills this need. Inspired by the work of Dr. Thomas N. Seyfried, PhD, nutritionist Miriam Kalamian has written the first book to lay out comprehensive guidelines that specifically address the many challenges associated with cancer, and particularly the deep nutritional overhaul involved with the ketogenic diet.
Kalamian, a leading voice in the keto movement, is driven by passion from her own experience in using the ketogenic diet for her young son. Her book addresses the nuts and bolts of adopting the diet, from deciding whether keto is the right choice to developing a personal plan for smoothly navigating the keto lifestyle. It is invaluable for both beginners and seasoned users of the ketogenic diet, as well as for health-care professionals who need a toolkit to implement this targeted metabolic therapy.
The book guides readers to a deeper understanding of the therapeutic potential of the ketogenic diet—which extends well beyond simply starving cancer—emphasizing the powerful impact the diet has on the metabolism of cancer cells. Nutritional nuances are explored in sections such as "Fasting Protocols" and "Know What's in the Foods You Eat" while meal templates and tracking tools are provided in "Preparing Keto Meals."
Kalamian also discusses important issues such as self-advocacy. Readers of Keto for Cancer are empowered to "get off the bench and get in the game." To that end, Kalamian offers tips on how to critically examine cancer-care options then incorporate what resonates into a truly personalized treatment plan.
Read More...
$

29.95
Add to basket
$

29.95
Add to basket
Master Your Diabetes
A Comprehensive, Integrative Approach for Both Type 1 and Type 2 Diabetes
The evidence is clear: We are in the midst of a worldwide diabetes epidemic. In the United States alone, one in three Americans is either diabetic (29 million patients) or prediabetic (87 million patients), costing an annual $242 billion in medical treatments.
In Master Your Diabetes, naturopathic physician and diabetes expert Dr. Mona Morstein shows how people with both type 1 and type 2 diabetes can gain and maintain excellent control of their blood sugar levels, preventing and even reversing existing complications through education combined with medical support and encouragement. This is the first comprehensive guide for patients, caregivers, and medical practitioners to demonstrate an integrative approach based on the "eight essentials" of treatment and prevention: a low-carb diet, exercise, good sleep, stress management, healing the gut, detoxification, supplementation, and medications.
Topics covered include:
Important physical exams and lab work
Conventional diets and non-insulin medications
Insulin
Low-carb diets and how they apply to different food groups
Lifestyle factors, including exercise, stress management, and the microbiome
Diabetic supplementation
Pediatric diabetes
An indispensable resource, Master Your Diabetes will empower readers to take control of their condition and continue living full, active, enjoyable, and long lives.
Read More...
$

29.95
Add to basket
$

18.95
Add to basket
Beyond the Label
10 Steps to Improve Your Mental Health with Naturopathic Medicine
An inspiring and empowering guide to emotional freedom, from a Naturopathic Doctor who took charge of her own life and mental health.
"This book should be on the shelves of every person struggling with their moods." Dr. Jonathan Prousky, ND, author of the Textbook of Integrative Clinical Nutrition
For years, Dr. Christina Bjorndal, ND, endured debilitating depression, bipolar disorder, and anxiety and battled bulimia, addiction, and a range of other mental health challenges. Finally, feeling terrorized by her own thoughts, she attempted to take her life. This devastating low point led to a deep reckoning. She began to take back control of her life. Today she is the owner of a thriving naturopathic clinic, living her life's purpose and passion in the most authentic way. In Beyond the Label, Bjorndal outlines, step-by-step, how you can move from the current mental health "label" you have been given to optimal health on all levels – physical, mental, emotional, and spiritual. Dr. Chris's book will give you the courage, support, confidence, and guidance you need to take your own steps to mental wellness.
Read More...
$

18.95
Add to basket
$

16.95
Add to basket
Healing with Essential Oils
How to Use Them to Enhance Sleep, Digestion and Detoxification while Reducing Stress and Inflammation
How to apply essential oils to address the root causes of chronic health issues
In this ground-breaking guide to healing with essential oils, Vibrant Blue Oils founder Jodi Sternoff Cohen shares her thorough and comprehensive roadmap for using essential oils to balance the underlying causes of various health concerns, including poor sleep, stress, compromised digestion, detoxification, gut inflammation, poor circulation, and blood sugar issues.
Healing with Essential Oils offers a variety of tools and checklists to help both the home practitioner and the professional understand why essential oils work and how to use them to support:
Restful Sleep
Enhanced Mood
Reduced Stress, Anxiety, and Depression
Optimal Digestion
Reduced Inflammation in the Gut and the Brain
Enhanced Detoxification
Balanced Blood Sugar
Improved Circulation
This book will empower you with the knowledge and tools you need to identify and prioritize your underlying health issues and support your healing journey with essential oils.
Read More...
$

16.95
Add to basket
$

29.95
Add to basket
The Metabolic Approach to Cancer
Integrating Deep Nutrition, the Ketogenic Diet, and Nontoxic Bio-Individualized Therapies
The Optimal Terrain Ten Protocol to Reboot Cellular Health
Since the beginning of the twentieth century, cancer rates have increased exponentially—now affecting almost 50 percent of the American population. Conventional treatment continues to rely on chemotherapy, surgery, and radiation to attack cancer cells. Yet research has repeatedly shown that 95 percent of cancer cases are directly linked to diet and lifestyle. The Metabolic Approach to Cancer is the book we have been waiting for—it offers an innovative, metabolic-focused nutrition protocol that actually works. Naturopathic, integrative oncologist and cancer survivor Dr. Nasha Winters and nutrition therapist Jess Higgins Kelley have identified the ten key elements of a person's "terrain" (think of it as a topographical map of our body) that are crucial to preventing and managing cancer. Each of the terrain ten elements—including epigenetics, the microbiome, the immune system, toxin exposures, and blood sugar balance—is illuminated as it relates to the cancer process, then given a heavily researched and tested, non-toxic and metabolic, focused nutrition prescription.
The metabolic theory of cancer—that cancer is fueled by high carbohydrate diets, not "bad" genetics—was introduced by Nobel Prize-laureate and scientist Otto Warburg in 1931. It has been largely disregarded by conventional oncology ever since. But this theory is resurging as a result of research showing incredible clinical outcomes when cancer cells are deprived of their primary fuel source (glucose). The ketogenic diet—which relies on the body's production of ketones as fuel—is the centerpiece of The Metabolic Approach to Cancer. Further, Winters and Kelley explain how to harness the anticancer potential of phytonutrients abundant in low-glycemic plant and animal foods to address the 10 hallmarks of cancer—an approach Western medicine does with drug based therapies.
Their optimized, genetically-tuned diet shuns grains, legumes, sugar, genetically modified foods, pesticides, and synthetic ingredients while emphasizing whole, wild, local, organic, fermented, heirloom, and low-glycemic foods and herbs. Other components of their approach include harm-reductive herbal therapies like mistletoe (considered the original immunotherapy and common in European cancer care centers) and cannabinoids (which shrink tumors and increase quality of life, yet are illegal in more than half of the United States). Through addressing the ten root causes of cancer and approaching the disease from a nutrition-focused standpoint, we can slow cancer's endemic spread and live optimized lives.
Read More...
$

29.95
Add to basket
$

22.95
Add to basket
Vegetarianism Explained
Making an Informed Decision
Another blockbuster from Dr. Natasha Campbell-McBride, the creator and author of the GAPS Protocol—Gut And Psychology / Gut And Physiology Syndrome. Her GAPS Nutritional Protocol has been used successfully by hundreds of thousands of people around the world for treating a plethora of chronic health problems, from mental illness to physical disorders. Her book Gut and Psychology Syndrome has been translated into sixteen languages. She has now undertaken an intense study into the value of plant foods versus animal foods. Vegetarianism Explained: Making an Informed Decision is the result of this study. Dr Campbell-McBride gives a full scientific description of how animal and plant foods are digested and used by the human body. This information will give the reader a good understanding on how to feed their body to achieve optimal health and vitality.
This book is an essential read for those who are considering a plant-based lifestyle and those who are already following a vegetarian or a vegan diet. The subject of fasting is covered and will give the reader a good understanding on how to use this method for healing and health. This book will also answer questions on where our food comes from and how it is produced, how to eat in harmony with your body's needs and how we should introduce small children to the world of food.
Dr Natasha Campbell-McBride is known for her ability to explain complex scientific concepts in a language easily understood by all. Vegetarianism Explained will be enjoyed by all ages of adults – from young teenagers to mature professionals. For those who are scientifically minded the book is fully referenced.  
Read More...
$

22.95
Add to basket
Paperback
$

29.95
Add to basket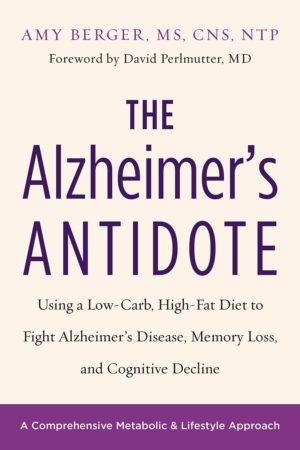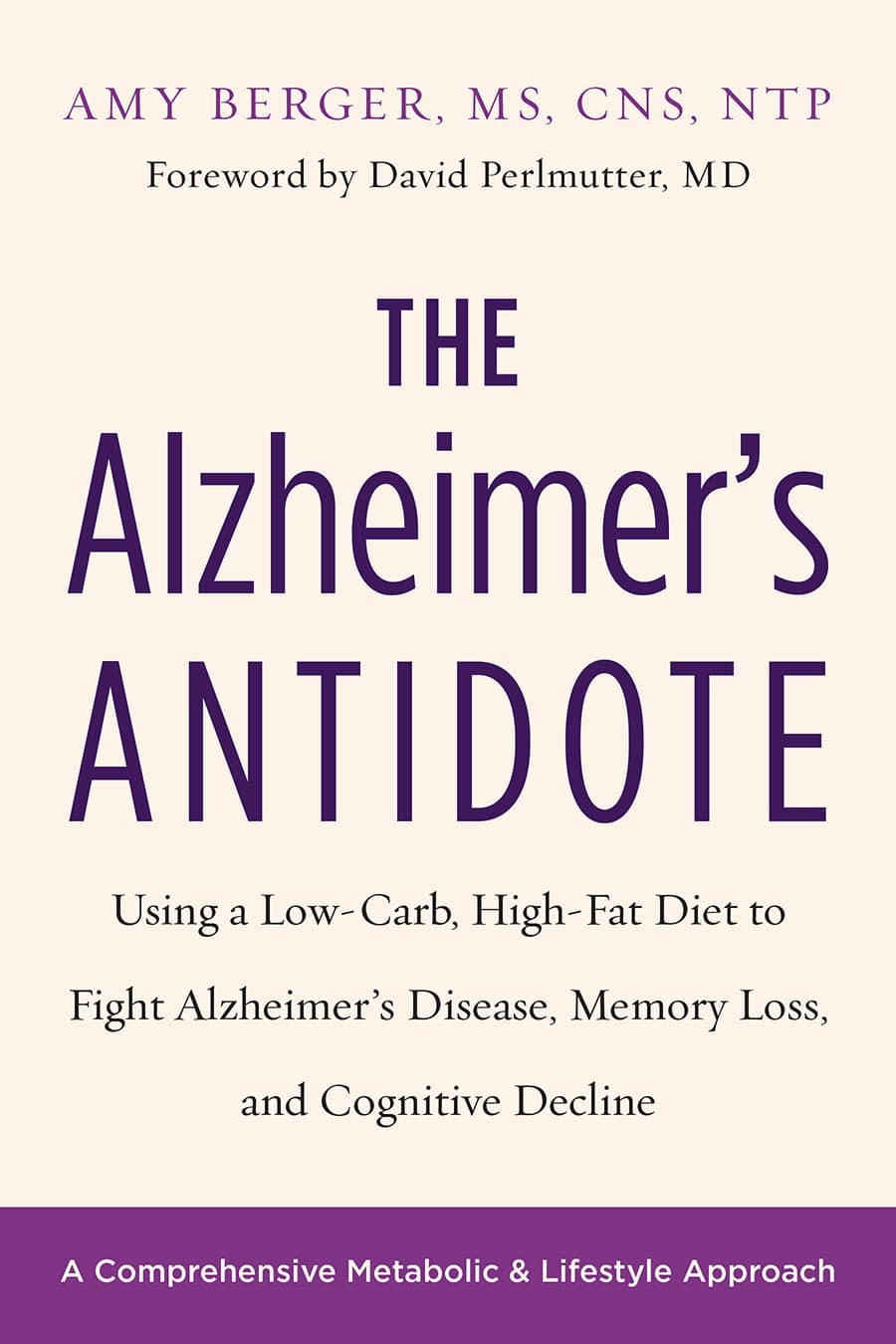 The Alzheimer's Antidote
Using a Low-Carb, High-Fat Diet to Fight Alzheimer's Disease, Memory Loss, and Cognitive Decline
A Comprehensive Metabolic & Lifestyle Approach
A diagnosis of Alzheimer's disease in 2016 is startlingly similar to a half-century ago. Despite decades of research and millions of dollars invested in uncovering the causes and developing treatments for this devastating illness, progress has been slow, with each new "blockbuster" drug proving to be as big a disappointment as the ones that went before it. Today, an Alzheimer's diagnosis is a death sentence.
However, there may be ways to prevent, delay, and possibly even reverse the course of this crippling neurodegenerative disease. In The Alzheimer's Antidote, Certified Nutrition Specialist Amy Berger presents a multi-pronged nutrition and lifestyle intervention to combat Alzheimer's disease at its roots. Berger's research shows that Alzheimer's results from a fuel shortage in the brain: As neurons become unable to harness energy from glucose, they atrophy and die, leading to classic symptoms like memory loss and behavioral changes.
This is a revolutionary approach—one that has been discussed in the scientific literature for years but has only recently been given credence in clinical settings, thanks to extremely promising studies wherein Alzheimer's patients have experienced complete reversals of the condition. Medical and scientific journals are full of research showing alternate ways to fuel the starving brain, but no one has been bringing this essential information to the people who need it most—until now.
In a culture obsessed with miracle medications, the pharmaceutical route for tackling Alzheimer's has been a massive failure. Pills and potions don't address underlying causes, and regarding Alzheimer's, they typically fail to improve even the symptoms. As a metabolic problem, the only effective way to treat Alzheimer's may be a multifaceted approach that fundamentally reprograms energy generation in the brain. The good news is, the secret is as simple as switching to a low-carb, high-fat diet.
The Alzheimer's Antidote shows us that cognitive decline is not inevitable, but if it does occur, we don't have to sit idly by and wait helplessly while it progresses and worsens. Amy Berger empowers loved ones and caregivers of Alzheimer's sufferers, and offers hope and light against this otherwise unnavigable labyrinth of darkness.
Read More...
$

29.95
Add to basket
$

19.95
Add to basket
Your Baby's Microbiome
The Critical Role of Vaginal Birth and Breastfeeding for Lifelong Health
From the Directors of the Award-Winning Documentary Microbirth
At least two amazing events happen during childbirth.
There's the obvious main event, which is the emergence of a new human into the world. But there's another event taking place simultaneously, a crucial event that is not visible to the naked eye, an event that could determine the lifelong health of the baby. This is the seeding of the baby's microbiome, the community of "good" bacteria that we carry with us throughout our lives.
The seeding of the microbiome, along with breastfeeding and skin-to-skin contact, kick-starts the baby's immune system and helps protect the infant from disease across a lifetime. Researchers are discovering, however, that interventions such as the use of synthetic oxytocin, antibiotics, C-sections, and formula feeding interfere with, or bypass completely, the microbial transfer from mother to baby. These bacteria are vital for human health, and science has linked an imbalance in the human microbiome with multiple chronic diseases.
Drawing on the extensive research they carried out for their documentary film Microbirth, authors Toni Harman and Alex Wakeford reveal a fascinating new view of birth and how microscopic happenings can have lifelong consequences, for ourselves, our children—and our species as a whole.
Read More...
$

19.95
Add to basket