No Forbidden Fruit: Life-Changing Applesauce Recipe
If you want an on-the-go snack but are tired of having to buy a new handful of apple every week, this recipe is for you. Bring the fresh taste of the apple with a little sweetness to make your taste buds happy. Plus, you'll be able to can this applesauce and store it to enjoy for many weeks.
The following recipe is from The Fruit Forager's Companion by Sara Bir. It has been adapted for the web.
---
Life-Changing Applesauce
Makes about 2 quarts (1.9 L)
Homemade applesauce has a velvety texture and complex flavor that blows the store-bought stuff out of the water. It's the perfect destination for gleaned apples, because blemishes don't matter. Better yet, if you have a food mill, there's no need to peel anything. Cooking red apples with their peels on adds a rosy hue.
I've had great success using the mottled Golden Delicious apples from the tree in my friend's backyard—that sauce has an incredible body, and it's just sweet enough that I barely have to add sugar. Make a huge batch of applesauce and can or freeze it, but that might not be necessary with a smaller batch; you'll be surprised how quickly this gets gobbled up.
Ingredients
5 pounds (2.25 kg) apples, rinsed and quartered (peel and core the apples if you won't be using a food mill)
Up to 1⁄2 cup granulated sugar or honey, optional
Freshly squeezed lemon juice, optional
Procedure
Toss the apples into a large, nonreactive pot (such as stainless steel or enameled cast iron) with at least a 5-quart (5 L) capacity. Add enough water to come up the sides of the pot by 1⁄2 inch (1.3 cm).
Cover and set over medium heat. Once you hear the water boiling, uncover the pot and stir every few minutes, adding a little more water if the apples start to stick to the bottom.
Lower the heat, a bit at a time, to maintain a simmer. As the apples cook down, you'll need to stir more often. Some apples will release more liquid than others, so both the cooking time and the amount of water you'll need to add will vary.
Once the apples have totally collapsed (anywhere from 30 minutes to over an hour), pass them in batches though a food mill set over a large bowl (alternatively, push the apples through a colander with a large wooden spoon).
Taste the applesauce; if it's too tart, add some sugar or honey in small increments. You may not need any at all. If the sauce tastes flat, add a little lemon juice.
Let the sauce cool before refrigerating or freezing. The applesauce will keep, covered in the refrigerator, for about a week.
To can the applesauce, pack the hot sauce into sterilized canning jars, leaving 1⁄2 inch (1.3 cm) headspace. Seal and process in a water bath canner for 15 minutes for pints and 20 minutes for quarts.
Note: I always make applesauce in a pressure cooker. The end result will be the same, but a few of the steps are different. Put the apples and 1 cup water in the cooker. Lock on the lid, bring to high pressure, and reduce the heat to maintain pressure. Cook for 6 minutes, letting the pressure come down naturally. Carefully remove the lid; the apples should be quite soft, but if they're not, cook at high pressure in 2-minute increments until they are.
Spoon off and reserve the excess cooking liquid, if there is any. Mash with a potato masher or puree or do whatever you like to do to make your apples into applesauce, adding some of the reserved cooking liquid if you need to make it saucier. Taste and adjust the flavor by adding sugar and/or lemon juice.
Also Try With: You can also get all mixy-matchy and throw in some pears, Asian pears, crab apples, or quince along with the apples.
---
Recommended Reads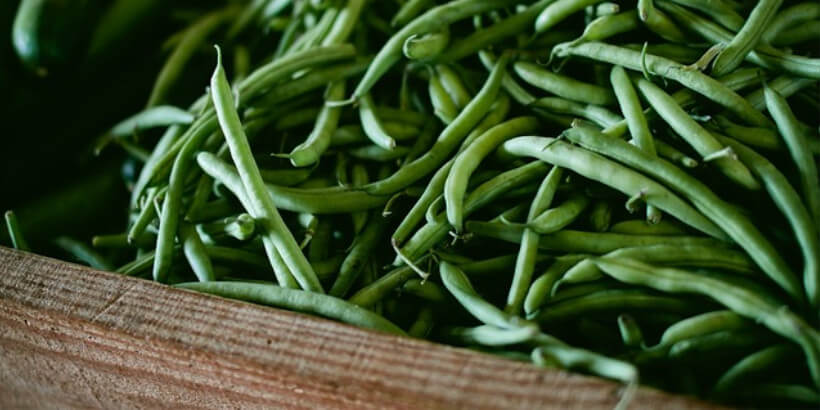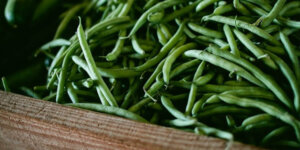 It's harvest season and if you're anything like us you've got green beans up the wazoo. If you're looking for a new way to preserve the bounty for the fall and winter months, these four salt-based techniques should help. Here's to months of delicious green beans ahead! The following is an excerpt from Preserving Food…
Read More