Tuesday, October 21st, 2014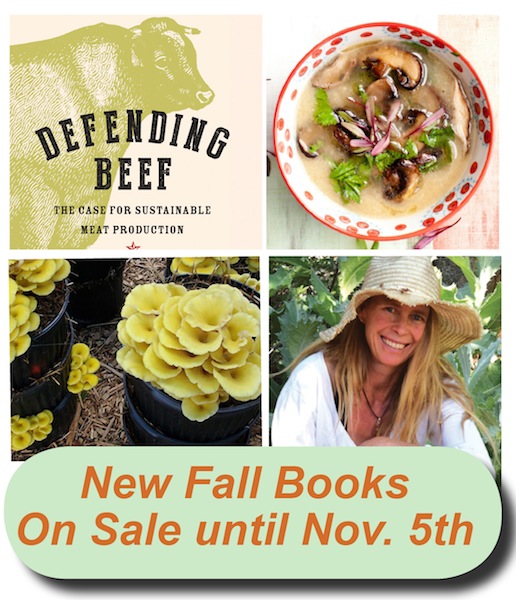 What better way to ease the transition from summer fun to the fall months than exploring all our exciting new books.
Whether you are looking for the ultimate mushroom guide; take the next leap in permaculture; get everything out of those weeds in your backyard; improve your digestive health or  just curl up with a  memoir — you'll find that and much more!
For thirty years, Chelsea Green has published books that you will turn to again and again. We don't cater to fads or trends, but focus on being a resource for a timeless and holistic approach.
Let our new fall releases inspire you with ideas and practical skills!
Happy reading from your friends at Chelsea Green Publishing.
Save 35% on our New Crop of Fall Books
---
Discount codes do not combine with other offers—our books already on sale for example. Free shipping for orders $100 or more is applied after the discount is applied. (U.S. Orders Only). International orders can be placed by phone (802-295-6300) or email.
---