RECIPE: Roasted Root Veggies with Pomegranate Drizzle
Do you have an abundance of root veggies from your final fall harvest? Need a new way to jazz them up? Well, you're in luck! This simple recipe for pomegranate drizzle adds just the right amount of "oomph" to your go-to roasted vegetable dish.
The following recipe is from The Fruit Forager's Companion by Sara Bir. It has been adapted for the web.
---
Serves 4 as a side
All fall and winter long, roasted vegetables are a go-to at our house. I can eat half a giant pan on my own. Finishing them with a modest slick of pomegranate molasses brings out their natural sweetness, gives them a foxy burnished look, and adds just enough sourness to keep them from being dessert-y.
Ingredients
12 ounces (340 g) carrots, peeled and cut into 1-inch (2.5 cm) chunks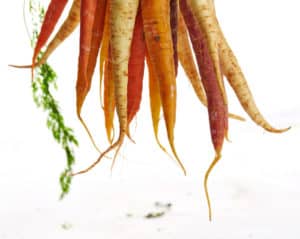 12 ounces (340 g) beets, peeled and cut into 1-inch (2.5 cm) chunks
12 ounces (340 g) parsnips or sweet potatoes, peeled and cut into 1-inch (2.5 cm) chunks
1.5 tablespoons extra-virgin olive oil
Salt and freshly ground pepper to taste
About 2 teaspoons Pomegranate Molasses
Procedure
Preheat the oven to 425°F (220°C). If you have a convection setting, use it.
On a rimmed baking sheet, combine the carrots, beets, and parsnips or sweet potatoes.
Drizzle with the olive oil, season with salt and pepper, and toss to combine.
Roast for 20 minutes, toss, and continue roasting until the vegetables are nice and brown in spots and cooked all the way through, 10 to 20 minutes longer.
Drizzle with the pomegranate molasses, and toss to coat. How much you'll use is up to you, and also will depend on how sweet or tart your pomegranate molasses is.
Serve hot or at room temperature.
NOTE: Crumble feta cheese on these for a simple, satisfying meal.
---
Recommended Reads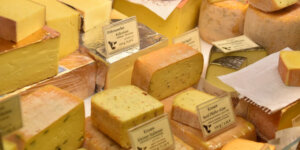 Have you ever wanted to try out exotic and rare types of cheeses, made non-traditionally? Well you might not be able to if the FDA has anything to say about it! Non-traditional cheesemaking using raw milk is under attack for all the wrong reasons, and it has sparked a revolution of cheese-lovers to stand up…
Read More