Chelsea Green on Instagram: Our Most Popular Photos of 2016
What a year for Chelsea Green on Instagram!
We began the year with 500 followers and are now fast approaching 4,000 photo-loving brewers, gardeners, cheesemakers, permaculturists, foodies, seed-savers, homesteaders, foragers, and more.
Our most popular posts of 2016 say a lot about what makes you happy: mushrooms, innovative garden designs and techniques, tiny cabins, and cabbages so big you need a wheelbarrow to cart them around. What makes us happy is not only sharing fun and inspiring pictures and information from our books but scrolling through our feed and seeing all of the incredible things our readers are growing, building, and cooking.
Here's to another year, and to our next 4,000 followers—welcome! You can find us on Instagram here.
Books in the collage clockwise from upper left, ending in center:
Farming the Woods
Chanterelle Dreams, Amanita Nightmares
The Community-Scale Permaculture Farm
Miraculous Abundance
Will Bonsall's Essential Guide to Radical, Self-Reliant Gardening
Mycorrhizal Planet
Paradise Lot
Renewing America's Food Traditions (out of print)
Miraculous Abundance
And, don't forget about our Holiday Sale, which is happening now through Dec. 31. You can get 35% off most of our books (the sale does not apply to pre-orders and some select new releases). Spend $100 or more and we'll ship your books for free.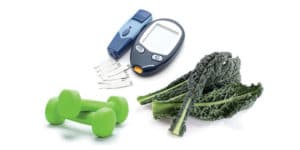 The evidence is clear: We are in the midst of a worldwide diabetes epidemic. In the United States alone, one in three Americans is either diabetic (29 million patients) or prediabetic (87 million patients), costing an annual $242 billion in medical treatments. An integrative approach based on the "eight essentials" of treatment and prevention will…
Read More