NY Set to Repeal Strict 70s-era Drug Laws

The state of New York—which is to say, Gov. David Paterson and the new Democratic legislative majority—is set to roll back a set of overly punitive laws known as the Rockefeller drug laws, which have been on the books since 1973 when the city was experiencing a spike in heroin abuse and property crimes. The laws imposed mandatory minimum sentences on judges, and left the decision of whether a particular violation merited jail time or treatment in the hands of prosecutors.
Repealing the laws, which were seen as disproportionately targeting minorities, should—in the long run—help the city's budget shortfall.
Whether this is an indicator of a growing tolerance of drug use and a popular movement advancing the decriminalization, or outright legalization, of marijuana remains to be seen. But a quick look at WhiteHouse.gov/OpenForQuestions this morning showed that 4 out of the 5 top "financial stabilities" relate to legalizing marijuana (and the California initiative, specifically).
A growing trend? Let's call it "gateway legislation."
ALBANY — Gov. David A. Paterson and New York legislative leaders have reached an agreement to dismantle much of what remains of the state's strict 1970s-era drug laws, once among the toughest in the nation.

The deal would repeal many of the mandatory minimum prison sentences now in place for lower-level drug felons, giving judges the authority to send first-time nonviolent offenders to treatment instead of prison.

The plan would also expand drug treatment programs and widen the reach of drug courts at a cost of at least $50 million.

New York's drug sentencing laws, imposed during a heroin epidemic that was devastating urban areas nearly four decades ago, helped spur a nationwide trend toward mandatory sentences in drug crimes. But as many other states moved to roll back the mandatory minimum sentences in recent years, New York kept its laws on the books, leaving prosecutors with the sole discretion of whether offenders could be sent to treatment.

"We're putting judges in the position to determine sentences based on the facts of a case, and not on mandatory minimum sentences," said Jeffrion L. Aubry, an assemblyman from Queens who has led the effort for repeal.

The deal comes as the state is facing a $16 billion budget deficit for the coming fiscal year. And finding the money needed to pay for drug addiction programs, which could reach near $80 million, will prove difficult, those involved in the negotiations said.

But in the long run, the changes are expected to save money because sending offenders to treatment is less expensive than spending $45,000 a year to keep them confined.

New York already has one of the most extensive drug-treatment networks in the country. Drug policy experts said that with the proposed changes in the law, the state could have the sentencing policy it needs to fully utilize those treatment programs.

"New York could actually become a national leader," said Gabriel Sayegh of the Drug Policy Alliance, a national group that urges relaxation of certain drug sentencing laws. "We're going in a public health direction here. We're making that turn, and that's what's significant."
Related articles: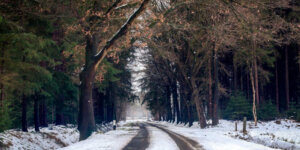 This time of year we always seem to get a hint of spring in the air for a moment, whether it's the snow storms starting to taper off or a glimpse of grass in your yard. The lure of sweetness calls from the maple trees and we begin daydreaming about all of the wonderous treats…
Read More