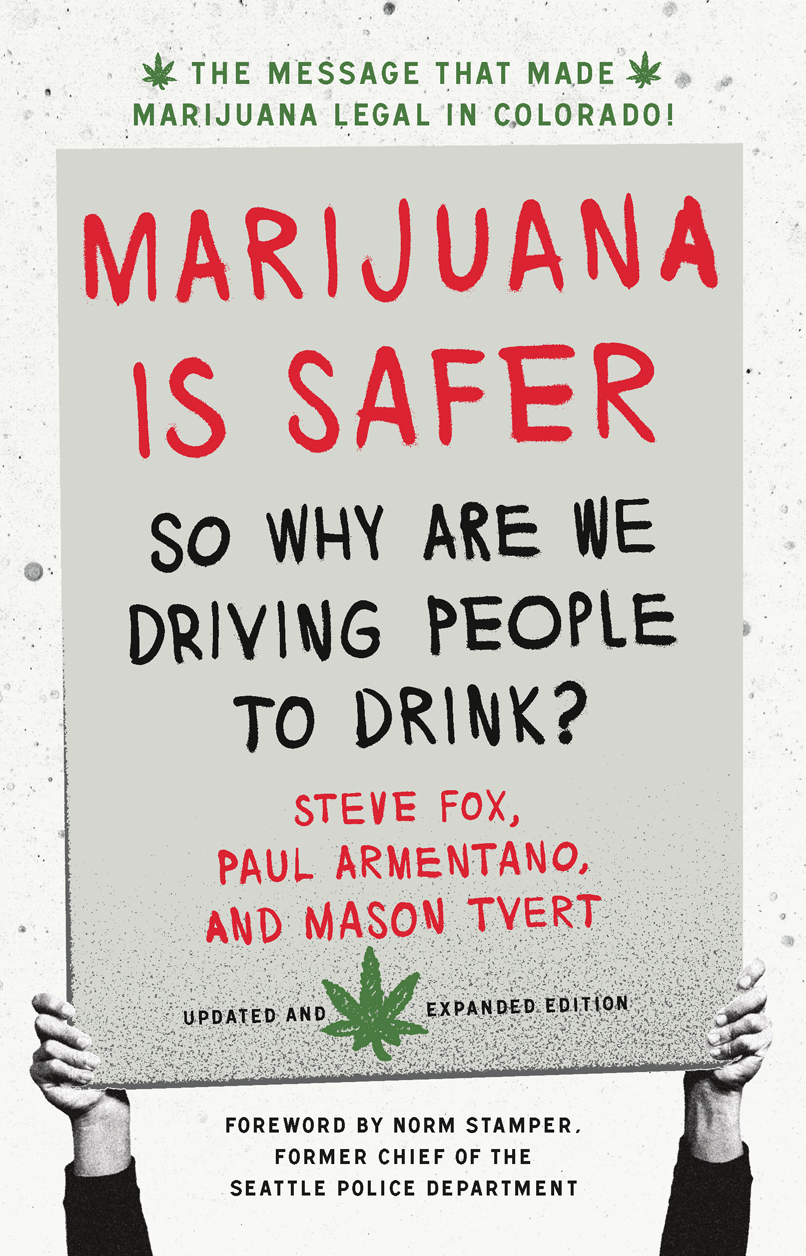 We reported yesterday that we were denied by Facebook to run ads around our  celebratory sale for Marijuana Is Safer: So Why are we Driving People to Drink? facebook page reaching 500,000+ fans.  Thank you to everyone for all their support. The response has been great! If you haven't already use the code 'SAFER' when prompted at checkout, and get a  copy for just $5.99. (Sale runs until June 14)
We just heard from Facebook and they are
now going to allow the ads to move forward.
Here's what they had to say,"We would like to sincerely apologize for the situation that occurred with your experience with our system yesterday. After further investigation into the ads that were submitted and disapproved,
our policy team determined that the ads for your book were acceptable to run on the site.
..Again, we want to apologize for any frustration this situation has caused. Please feel free to let me know if you have any questions regarding this situation and I'll be happy to help out." Clearly, people care about the issue.
Marijuana is Safer
is an essential guide to the issue of marijuana legalization, and the public health reasons why it's a good idea for legalization. Already have a copy? Well, this is the perfect opportunity to get one for someone who needs some convincing. Our special promotion is still going on. 
Just use the code 'SAFER' when prompted at checkout, and get a copy for just $5.99!
(Sale runs until June 14)
http://www.chelseagreen.com/bookstore/item/marijuana_is_safer:paperback
Please help us spread the word about this important text – post it to your facebook, twitter, email, etc.
 To read the article about the ads being denied click here
---