We are thrilled to release our new fall titles. Whether you are looking for the a crash course on Afghanistan history;  following a country Doctor with touching stories full of wit and humor; the fundamental resource for how to have a sustainable, natural approach to raising poultry; or building sustainable homes we have the right book for you.
 Save 25% when you purchase any of our exciting new fall titles.   
Make sure to pay special attention to the free chapter download for Killing the Cranes [1]. David Swanson called it a 'Scathing Indictment of the Afghan War' and for a limited time we are offering a free download of Chapter 2 – A Coward in Afghanistan.
Happy reading from the friendly folks at Chelsea Green Publishing.
P.S. Our Preserve the Harvest book sale [2] is still going on. You'll save 25% on a selection of titles to help preserve the bounty of the season and nourish you over the winter months to come. Click here to check it out. [2] 
Killing the Cranes A Reporter's Journey Through Three Decades of War in Afghanistan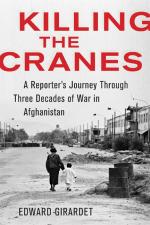 [1]
Save 25% Now
This September marks the 10th anniversary of 9/11/2001. That's probably when you first started thinking about Afghanistan, but the longer history of the troubled nation reveals much more than the influence of Al Qaeda. Killing the Cranes is a crash course in Afghan history and a scathing indictment of the Afghan War.
For thirty years, Edward Girardet risked his life reporting from the world's most notoriously troubled country. Now, in Killing the Cranes, he delivers a firsthand account of his years on the ground amid war, chaos, and strife that have come to define Afghanistan.
For a limited time we are offering a free chapter download. Click here to read Chapter 2 – A Coward in Afghanistan. [1] 
"After reading Killing the Cranes, I felt like I had spent three decades in Afghanistan at Girardet's side. This is the most thorough and knowledgeable book on Afghanistan I have come across, and his conclusions about what has gone wrong and what can be done about it are unassailable."
-Howard Dean, former Vermont governor
It's Probably Nothing
More Adventures of a Vermont Country Doctor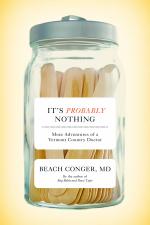 NOW 25% Off
'It's Probably Nothing is actually quite wonderful. With wit and humility, but above all with deep affection, Beach Conger captures perfectly what it is to be a Vermonter. This book is a must-read for doctors and patients alike.
-Peter Welch, US Representative, Vermont
Read an excerpt from the book:
Hiram Stedrock sat in the examining room worried about one of the girls in the family. Her name was Gloria — she's not a person but a cow.
Want to read this funny and touching story? 
Click here to read the story now 
The Small-Scale Poultry Flock
An All-Natural Approach to Raising Chickens and Other Fowl for Home and Market Growers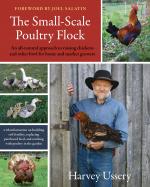 [5]
On Sale for 25% Off
The most comprehensive and definitive guide to date on raising all-natural poultry, for homesteaders or farmers seeking to close their loop, The Small-Scale Poultry Flock offers a practical and integrative model for working with chickens and other domestic fowl, based entirely on natural systems.
Read an excerpt from the book: [6]
"The poultry husbandry suggested in this book is based on allowing the flock to live as closely as possible to the way Ms. Natural Chicken would live on her own in the wild. And the observation that, if we do so, the birds in return can help us imporove the homstead or farm and make it more productive. One reason those ideas sound so good to me now is because that's not exactly how we started out."  Continue reading reading an excerpt from the book by clicking here. [6]
You also can read one of Harvey's recent articles – Moral Puzzles in the Backyard [7].
Passive Solar Architecture
Heating, Cooling, Ventilation, Daylighting, and More Using Natural Flows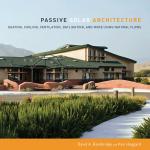 [8]
Get it for 25% off
'We now have the ability to provide 60-90 percent of the heating needs in buildings by ultilizing different passive strategies tuned to the microclimate fo the place.' This book is a must have if you ever thought about bringing sustainability to our homes.
Want to see how 'sustainable design can be beautiful as well as comfortable, healthful and economical'? Click here and check out some example homes [9]
"This book is a major work. It uniquely emphasizes the interplay between passive solar building and the other elements of sustainable design, and relates real-world examples of building design to broader issues of sustainability. Passive Solar Architecture is a welcome addition to any bookshelf on green architecture and sustainability. 
– Margot McDonald, professor of architecture, California Polytechnic State University, San Luis Obispo, and past-president, American Solar Energy Society
NOW AVAILABLE FOR PRE-ORDER
[10]
25% OFF Available Next Week

A global clean energy race has emerged with astounding speed. The ability to operate without fossil fuels will define winners and losers in business-and among nations. Whether you care most about profits and jobs, national security, health, or environmental stewardship, Reinventing Fire charts a pragmatic course that makes sense and makes money. With clarity and mastery, Amory Lovins and RMI reveal the astounding opportunities for enterprise to create the new energy era.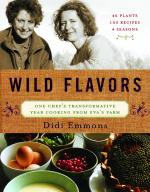 [11]
Now 25%  Off
Available Next Week
"Wild Flavors is a down-to-earth book rich in ideas and inspiration for people seeking to eat from their gardens and local areas. It's filled with mouth-watering recipes and valuable cultivation, shopping, and storage tips. But more than anything, this book is a celebration of the ethics and wisdom of Eva Sommaripa, the farmer whose herbs and outlook transformed Didi Emmons and prompted her to write this book… May this sharing of Eva's story help empower more people to realize their dreams of becoming more connected to the land and other creatures."
–Sandor Ellix Katz, author of Wild Fermentation and The Revolution Will Not Be Microwaved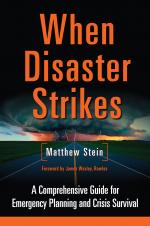 [12]
25% OFF Coming in October
In this disaster-preparednes s manual, Mat Stein outlines the materials you'll need-from food and water, to shelter and energy, to first-aid and survival skills-to help you safely live through the worst.When Disaster Strikes covers how to find and store food, water, and clothing, as well as the basics of installing back-up power and lights. You'll learn how to gather and sterilize water, build a fire, treat injuries in an emergency, and use alternative medical sources when conventional ones are unavailable.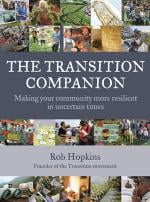 On Sale – 25% Off Coming in October
Transition is the most vital social experiment of our times. The Transition movement has already m
otivated thousands to begin to adapt their lives to the twin challenge of peak oil and climate change. Drawing on this collective experience, 
The Transition Companion
 offers communities a combination of practical guidance and real vision for the future.
 – Tim Jackson, author of Prosperity without Growth