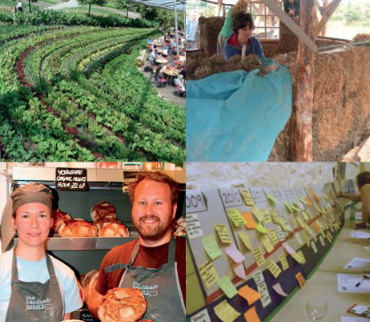 Trying to solve the twin problems of peak oil and climate change can be overwhelming, even make you feel a little hopeless at times. So, how can we meet these challenges together?
The quest to answer that question is what helped launch the Transition movement, and it is the success of that movement we celebrate today. Grounded in the holistic principles of permaculture, Transition groups look for community-based solutions to issues like food and energy—and in the process learn how to stand together to face any number of challenges. Since this movement began, Chelsea Green has been publishing books on and for communities looking for Transition solutions—as well as any individual looking for paths toward greater self-reliance and sustainability.
Books for Resilient Communities On SALE—35% Off
We've published books about the Transition movement, complete with guides and stories to help you get a group started in your town. We've also published books about the practical methods of increasing your own resilience through sustainable gardening, and books to let you know what the future holds. If you're engaged in this movement in any way, we have a book for you.Thank you for everything you do for our planet. Happy reading from the folks at Chelsea Green Publishing. P.S. Make sure to sign up for our
June Book Giveaway
. We are giving away a book a day for the whole month of June and each entry goes toward the Grand Prize drawing for a selection of our 10 most recent releases.
Click here to enter
.
The Transition Companion: Making Your Community More Resilient in Uncertain Times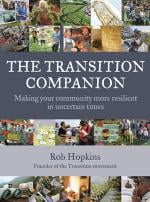 Retail Price: $29.95
Sale Price: $19.47
What if the best responses to peak oil and climate change don't come from government, but from you
,
me and the people around us?
In 2008, the best-selling The Transition Handbook suggested a model for a community-led response to peak oil and climate change. Since then, the Transition idea has gone viral across the globe
.
The Transition Companion picks up the story today, and includes stories of success from groups around the world.
Watch Rob Hopkins's TEDx talk, and hear the story of Transition Town Totnes.
WATCH IT HERE….
Sowing Seeds in the Desert: Natural Farming, Global Restoration, and Ultimate Food Security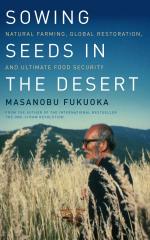 Retail Price: 22.50
Sale Price: $14.63
Fukuoka's last major work—and perhaps his most important. Fukuoka spent years working with people and organizations in Africa, India, Southeast Asia, Europe, and the United States, to prove that you could, indeed, grow food and regenerate forests with very little irrigation in the most desolate of places. Only by greening the desert, he said, would the world ever achieve true food security.
This revolutionary book presents Fukuoka's plan to rehabilitate the deserts of the world using natural farming, including practical solutions for feeding a growing human population, rehabilitating damaged landscapes, reversing the spread of desertification, and providing a deep understanding of the relationship between human beings and nature.
From the author of the international bestseller The One-Straw Revolution.
Local Dollars, Local Sense: How to Shift Your Money from Wall Street to Main Street and Achieve Real Prosperity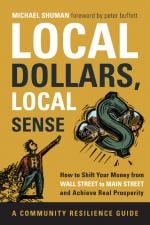 Retail Price: $17.95
Sale Price: $11.67
Local economy pioneer Michael Shuman shows investors how to put their money into building local businesses and resilient regional economies—and profit in the process.
Shuman demystifies the growing realm of local investment choices—from institutional lending to investment clubs and networks, local investment funds, community ownership, direct public offerings, local stock exchanges, crowdfunding, and more. He also guides readers through the lucrative opportunities to invest locally in their homes, energy efficiency, and themselves.
In this article, Michael Shuman offers "Ten Reasons for Financial Optimism (if you invest locally)."
FIND OUT WHAT THEY ARE…
The Transition Handbook: From Oil Dependency to Local Resilience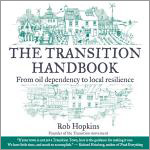 Retail Price: $24.95
Sale Price: $16.22
I
n an oil-dependent world,
m
ost of us avoid thinking about what happens when
fossil fuels
run out (or becomes prohibitively expensive), but The Transition Handbook shows how the inevitable changes ahead can have a positive outcome.
These changes can lead to the rebirth of communities that will grow more of their own food, generate their own power, and build their own houses using local materials.
If your town is not a transition town, this upbeat guide offers you the tools for starting the process.
"But we've got no funding! How can we start a transition town?" Rob Hopkins has heard it all before. In this excerpt he rebuts seven common 'buts' people give as reasons why transition won't work
. READ IT HERE…
The Resilient Gardener: Food Production and Self-Reliance in Uncertain Times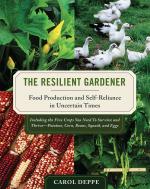 Retail Price: $29.95
Sale Price: $19.47
Scientist and gardener Carol Deppe shares her wisdom and methods for growing most of the food you eat—even if, like Carol, you suffer from intense food allergies, or a sensitive back, and even in the face of a changing climate.
The Resilient Gardener is both conceptual and practical, and includes detailed information about growing and using five key crops: potatoes, corn, beans, squash, and eggs.
If you end up hankering for some of Carol's special squash or corn varieties after reading the book, you can order seeds directly from her brand new seed company! Quantities may be limited.
When Technology Fails: A Manual for Self-Reliance, Sustainability, and Surviving the Long Emergency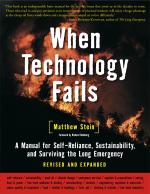 Retail Price: $35.00
Sale Price: $22.75
There's never been a better time to "be prepared." Matthew Stein's comprehensive primer on sustainable living skills—from food and water to shelter and energy to first-aid and crisis-management skills—prepares you to embark on the path toward sustainability.
When Technology Fails covers the gamut. You'll learn how to start a fire and keep warm if you've been left temporarily homeless, as well as the basics of installing a renewable energy system for your home or business. 
Read aut
h
or and MIT engineer Mat Stein's warning about a possible nuclear armageddon. READ IT HERE…
The Small-Scale Poultry Flock: An All-Natural Approach to Raising Chickens and Other Fowl for Home and Market Growers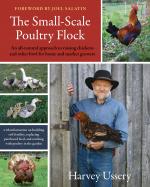 Retail Price: $39.95 
Sale Price: $25.97
Longtime farmer Harvey Ussery has created the most comprehensive and definitive guide to date on raising all-natural poultry for the homesteader and small farmer.
No other book on raising poultry takes an entirely whole-systems approach, or discusses producing homegrown feed and breeding in such detail—it is truly an invaluable and groundbreaking guide that will lead farmers and homesteaders into a new world of self-reliance and enjoyment.
Harvey Ussery talks about growing food for your flock in this video. WATCH IT HERE…
The Holistic Orchard: Tree Fruits and Berries the Biological Way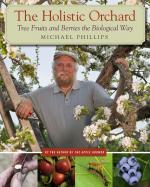 Retail Price: $39.95
Sale Price: $25.97
Growing a small-scale orchard of tree fruits and berries is something virtually anyone can do, given a bit of space and desire, and the willingness to observe and learn from nature.
In this groundbreaking new book, orchard guru Michael Phillips (author of The Apple Grower) takes readers "beyond organic" and into the universe of holistic growing practices—a place where backyard and small commercial fruit growers maintain a balanced orchard ecology and don't just substitute hard-hitting organic sprays for chemical "controls."
Michael Phillips's orchard and techniques were featured in a New York Times article this spring. READ IT HERE…
Gaia's Garden, Second Edition: A Guide to Home-Scale Permaculture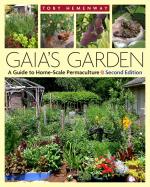 Retail Price: $39.95
Sale Price: $25.97
The first edition of Gaia's Garden sparked the imagination of America's home gardeners, introducing permaculture's central message: Working with Nature, not against her, results in more beautiful, abundant, and forgiving gardens. This extensively revised and expanded second edition broadens the reach and depth of the permaculture approach for urban and suburban growers.
Learn Permaculture 101 in Gaia's Garden: A Guide to Home-Scale Permaculture. READ IT HERE…
"The world didn't come with an operating manual, so it's a good thing that some wise people have from time to time written them. Gaia's Garden is one of the more important, a book that will be absolutely necessary in the world ahead."—Bill McKibben
Confronting Collapse: The Crisis of Energy and Money in a Post Peak Oil World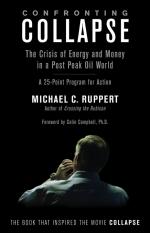 Retail Price: $15.00
Sale Price: $9.57
In Confronting Collapse, author Michael C. Ruppert, a former LAPD narcotics officer turned investigative journalist, details the intricate connections between money and energy, including the ways in which oil shortages and price spikes triggered the economic crash that began in September 2008.
"Michael Ruppert does not mince words in this stirring and uncompromising book on the vital issue of global energy and economics. He addresses some simple but widely ignored concepts relating to the critical role of oil and gas in the modern world. First, they are finite resources formed in the geological past and are, therefore, subject to depletion. Second, they have to be found before they can be produced, the peak of which is long past."—Colin Campbell, co-founder of The Association for the Study of Peak Oil, from the Foreword. READ MORE….
More New and Noteworthy Titles On Sale
* Books on sale until July 1st*
---