Elevate Your Thanksgiving Side Dish Game
Thanksgiving is a time for tradition, but are you tired of the same old side dishes taking up space on the table? Have you had enough cranberry sauce and stuffing that you can't even look at them anymore? If you said yes, then your taste buds will be overjoyed with these wonderful new recipes from our food and drink books. Fluffy popovers, creamy soup, and a twist on your typical potato dish will elevate your Thanksgiving meal to the next level. So much so, we're guessing that your family will love them so much you may never have to serve cranberry sauce again! Unless you have a hankering, of course.
---

Popovers' crispy outside and fluffy light inside are an easy, elegant dish. They can be whipped up quickly for a nutritious breakfast treat or served as sumptuous dinner rolls. This recipe makes six popovers.
Ingredients
Olive oil to brush wells
1 cup (120 g) sifted einkorn flour
1 cup (240 mL or 240 g) whole milk
2 eggs (100 g)
3 cloves minced garlic (25 g)
½ tsp (3 g) salt
½ tsp (2 g) baking powder
1 cup (120 g) grated cheddar cheese
3 Tbsp (45 g) diced scallions, parsley, spinach
1 Tbsp (15 g) olive oil or melted butter
Procedure
Preheat oven to 450°F (232°C).
Brush wells with oil.
Dust with flour.
Whisk together the milk, eggs, minced garlic, and salt till frothy.
Slowly whisk in flour, baking powder, ½ cup cheese, 1 tablespoon greens, and melted butter. Let rest at room temperature for an hour.
Preheat pan for 5 minutes before filling. This helps popovers rise better.
Pour batter into wells ⅔ full.
Sprinkle remaining grated cheese and greens on top.
Bake at 450°F (232°C) for 10 minutes, then turn down the oven to 350°F (177°C), and bake for 20 minutes until golden. Do not open the oven till they are done or the steam will escape and the popovers may collapse.
Remove from the oven, and poke a tiny hole on the side of each popover to release steam so that they do not collapse.
Take out of pan immediately. Serve hot.
Variation
Add ¼ cup (30.5 g) tapioca flour for ¼ cup (30 g) of einkorn flour for a crispier texture. Add a tablespoon (15 g) of chia seeds to enhance moistness.
Sweet Popovers Variation
Combine the flour, milk, eggs, salt, baking powder, and butter with a tablespoon of honey or maple syrup.
---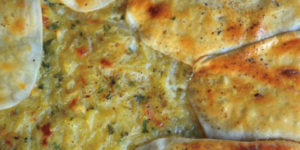 This is a simple food that can seem fancy. You can make the crust and filling a day in advance, which means this pie is convenient to assemble and bake for guests or yourself. In fact, the dough is easier to roll if you prepare it a day in advance and let it rest overnight in the fridge. The filling also thickens slightly and gets more flavorful as the ingredients sit overnight. Chop and add the parsley just before you fill the pies to keep it green and fresh. But don't worry if you suddenly want some of this pie and haven't made the dough and filling ahead. It can be prepped and baked a few hours later.
This pie can also be baked in an oven while there's a live fire burning; you just have to be a little more careful that it doesn't take on too much color. Position the pie near the mouth of the oven, away from the fire, so the top crust doesn't get too dark or dried out. Turn the pie as needed to prevent uneven browning, and expect the bake time to be less depending on the intensity of the heat from the fire.
Yield: 2 pies, each 10″ diameter
Wood-fired oven temperature window: 350°F to 400°F (177–204°C).
Home oven: Preheat the oven to 375°F (191°C).
Dough Ingredients
Bread flour 2 1⁄3
Salt 1 1⁄4 tsp
Olive oil 3 tbsp
Water 1⁄2 C + 1⁄3 C
Filling Ingredients
Yukon Gold potatoes, raw and unpeeled 2 1/8 C
1 smallish onion, diced 1/5 C
Parmigiano or other hard cheese, grated 1⁄2 C
Ricotta cheese 1⁄3 C
Unsalted butter, softened  2 Tbsp
Milk, whole 2 C
Salt, to taste 1 1⁄2tsp
Pepper, coarsely ground, to taste 1⁄2tsp
Egg, slightly beaten 1 egg
Parsley leaves, loosely packed 1⁄2 C
Dough Procedure
Combine the flour and salt.
Add the oil and water and mix until the dough comes together.
Knead until smooth, about 5 minutes.
Divide the dough in half and shape each piece into a ball, then flatten into a 6″- diameter disc and cover or wrap.
Refrigerate for a minimum of 2 hours, but the dough will be easier to roll out if it rests overnight in the fridge.
Filling Procedure
Roast or boil the potatoes and let them cool.
Caramelize the onion, or use ember-roasted onions.
When the potatoes are cool, grate them completely into a bowl. (If you grate them while they're still hot, they will become gummy.)
Add the onion, cheeses, butter, and milk to the potatoes; add salt and pepper, adjusting to taste.
Mix until smooth.
Add the egg and mix until incorporated.
Assembling and baking the pies
This dough is pretty extensible (especially if rested overnight).
Roll each chilled disc of dough to an 18″ diameter. Use hardly any flour on the bench: The oil in the dough helps make it non-stick, and it will be easier to work on a surface with just the lightest dusting of flour.
Place the dough on parchment paper or a well-floured, wooden oven peel.
Chop the parsley and add to the potato filling.
Deposit half the filling in the center of the rolled-out dough and spread it to within several inches of the perimeter.
Fold the edges of the dough over the filling toward the center, overlapping the dough in pleats.
Leave a small hole at the center to allow steam to escape.
Egg-wash and bake directly on the hearth for about 30 minutes.
---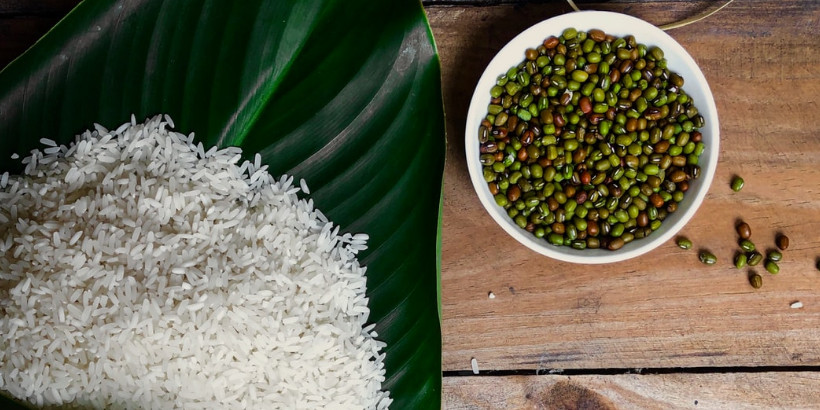 Cream of Butternut Squash Soup from Full Moon Feast
Ingredients
Serves 3–4
2 tablespoons butter or olive oil
2–3 leeks, sliced into rounds
1 fresh seasonal butternut squash, peeled, seeded, and cut into chunks
Chicken stock or filtered water to cover
1 bouquet garni
½ cup cream, crème fraîche, or yogurt; or 1 cup buttermilk or half-and-half
Salt and pepper to taste
Crème fraîche or yogurt, for garnish
Finely minced rosemary, thyme, sage, or parsley leaves (or a combination of these herbs); or a grating of nutmeg; or a grind of black pepper, for garnish
Procedure
Heat the butter or oil in a medium sized soup pot. Add the leeks and sauté until soft.
Add the butternut squash, then add stock or filtered water to cover the vegetables by about ½ inch. Add the bouquet garni and bring the pot to a boil.
Reduce the heat and simmer until the squash is soft.
 Turn off the heat and remove the bouquet garni.
Puree the soup with an immersion blender (or in a standard blender), adding the yogurt or other dairy, and plenty of salt and pepper as you blend. Taste the soup and adjust the seasonings—adding more salt and pepper if it's too bland.
Serve in a shallow bowl with a dollop of crème fraîche (or yogurt) and a sprinkling of herbs, nutmeg, or pepper.
Note: This simple recipe shows off the flavor of a good in-season squash, but might be unimpressive if made with an older, less-flavorful squash—in which case you might want to roast the squash first to bring out the sweetness.
---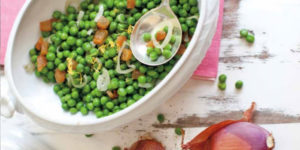 Ingredients
Serves 4 to 6
¼ pound nitrite/nitrate­ and sugar­free bacon
1 shallot, diced
1 pound fresh shelled peas, or
1 bag frozen organic peas
Sea salt and pepper
Procedure
Preheat the oven to 350°F.
Place the bacon on a cookie sheet, and bake for 15 minutes or until crisp. Set aside.
Pour 1 tablespoon of the bacon grease into a skillet over medium heat (the remaining grease can be discarded), and add the shallot.
Sauté until translucent, then add the peas.
Stir gently for 3 to 6 minutes, or until heated through.
Season with salt and pepper.
Transfer to a bowl, and crumble the bacon on top.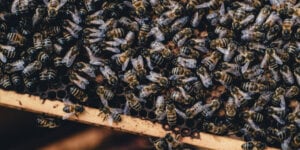 Spring is here and I don't know about you, but I can't wait to get started on all of the projects I mapped out during the cold winter months – including trying my hand at incorporating bees into my homesteading adventure! As a new-bee (get it?!), I need help to get started so I did…
Read More