LISTEN: Healthcare Reform Not Worth Doing Without Public Option

This week on Inside Government—a show on Federal News Radio—Governor Howard Dean MD, author of Howard Dean's Prescription for Real Healthcare Reform, makes clear why America needs a universal public option to make healthcare affordable for all citizens.
"There has to be a public option. It's not worth doing if there's not a public option. […] We spend 60% more than the next [highest-spending] country and still we have 46 million without insurance. More to the point is that we're losing jobs. We lose jobs to Canada because Canadian businesses don't have to pay for their employees' healthcare and ours do. And, yeah, they pay somewhat higher taxes, but their taxes don't go up at three-times the rate of inflation the way [American] healthcare does."
Governor Dean is the only person I've heard who is making sense of the healthcare mess. He lays out a clear path forward that won't bankrupt the American healthcare, won't force people into public coverage, and will take care of every American.
Also, kudos to Dean for proposing a carbon tax or gasoline tax to fund the public option. Would you pay $0.10/gallon extra for guaranteed, quality, irrevocable healthcare?
Listen Now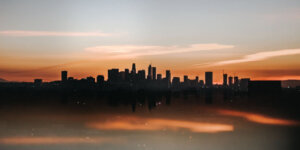 It's more than an oxymoron. Massive Small is a framework for urban development that can make cities more sustainable and resilient. But how does it work and does it make sense for the future? The following excerpt is from Making Massive Small Change by Kelvin Campbell. It has been adapted for the web. The Massive Small…
Read More