Thursday, January 22nd, 2015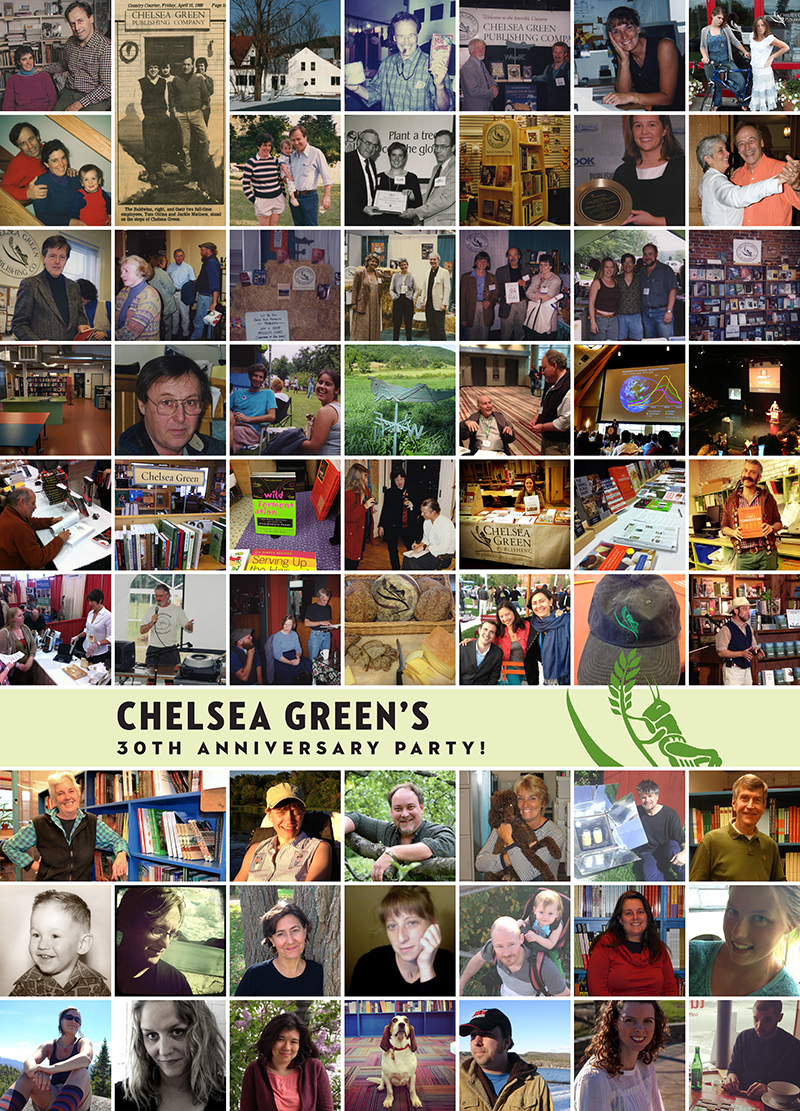 We wrapped up another year at Chelsea Green Publishing with a party, and not just any party — our 30th anniversary party.
We had plenty to celebrate:
If you don't believe us, check out these stellar profiles in a variety of Vermont media, our hometown paper The Valley News, and book industry journal Publishers Weekly.
If you weren't at our 30th anniversary celebration at Three Tomatoes in Lebanon, NH, we posted some pictures featuring some of the attendees – including co-founders Margo and Ian Baldwin, organic gardening pioneer Eliot Coleman, and dozens of authors, as well as current and former staff.
At the party, we officially released The Chelsea Green Reader, a book that Library Journal said:
"Shows Chelsea Green's wide range: excerpts from more than 100 publications encompass poetry and fiction, memoirs, nature and adventure travel, gardening, politics, green living, food, permaculture and agriculture, and many more categories. The foreword by cofounder and publisher emeritus Ian Baldwin proudly notes how often Chelsea Green was ahead of the curve: such subjects as fermented foods, hemp farming, community-supported agriculture, and reducing car dependency were covered in the company's titles before they became trendy or even widely accepted."
Remaining ahead of the curve and relevant is where Chelsea Green continues to find itself as a publisher in an era when it seems like many publishers simply follow what's "hot" or "trendy."
As co-founder, and our current president and publisher Margo Baldwin told The Valley News: "I think we had good instincts of what's coming next. The challenge is staying on the leading edge and remaining important."