It's time to reclaim Earth Day's original spirit and celebrate in a new way: get dirty!
It turns out that the cure for what ails our planet is right at our feet. This Earth Day, learn about the importance of soil, the danger of encroaching desertification, and how you can help stop climate change — starting right in your own backyard.
Happy reading from the folks at Chelsea Green Publishing!
Cows Save the Planet: And Other Improbable Ways of Restoring Soil to Heal the Earth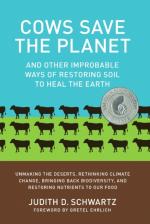 [1]
Retail: $17.95
Discount: $11.67
"Judith Schwartz's book gives us not just hope but also a sense that we humans—serial destroyers that we are—can actually turn the climate crisis around. This amazing book, wide-reaching in its research, offers nothing less than solutions for healing the planet." —Gretel Ehrlich, from the foreword
Rebuilding the Foodshed: How to Create Local, Sustainable, and Secure Food Systems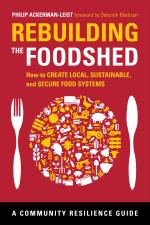 [2]
Retail: $19.95
Discount: $12.97
"The future of food is local. But how do we transition from our current globalized, supermarket-centered food world to one that's human-scaled and ecosystem-friendly? This book shows us how. If you eat, you really should read it." —Richard Heinberg, author of The End of Growth and Peak Everything
The Resilient Gardener: Food Production and Self-Reliance in Uncertain Times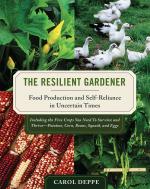 [3]
Retail: $29.95
Discount: $19.47
"Growing food is among the most positive changes anyone can make in the face of uncertainty about the future. The Resilient Gardener is an information-packed resource for people starting or expanding a garden practice." —Sandor Ellix Katz, author, The Art of Fermentation and Wild Fermentation
.
Earth Day Sale: 35% Off
[4]

Retail: $29.95

Sale: $19.47 

[4]

[5]

Retail: $22.50

Sale: $14.63

[5]

[6]

Retail: $17.95

Sale: $11.67  

[6]
Retail: $14.95

Sale: $9.72

[7]

Retail: $12.95

Sale: $8.42

[7]

[8]

Retail: $25.00

Sale: $16.25

[8]
[9]

Retail: $90.25

Sale: $58.66

[9]

[10]

Retail: $19.95

Sale: $12.97

[10]

[11]

Retail: $22.50

Sale $14.63

[11]
[12]

Retail: $17.95

Sale: $11.67

[12]

[13]

Retail: $19.95

Sale: $12.97

[13]

[14]

Retail: $25.00

Sale: $16.25

[14]
Retail: $24.95

Sale: $16.22

Retail: $19.95

Sale: $12.97

[15]

Retail: $15.00

Sale: $9.75

[15]