A Conversation With Winemaker, Farmer, Author Deirdre Heekin
Named one of the best wine books of 2014 by The New York Times, Deirdre Heekin's An Unlikely Vineyard takes readers on a journey of learning how to grow wine in the unlikely hills of Vermont and tells the story of her quest to express the essence of place in every bottle.
"Heekin gives a lyrical description of her earthly discoveries…and imbues her accounts with the wonder of a child discovering an earthworm in the mud for the first time," writes Lauren Mowry, wine and travel writer for The Village Voice. And, when it comes to capturing terroir and following the principles of natural winemaking, Heekin told the wine columnist for The Boston Globe, "I am constantly listening and responding to what the fruit wants to be."
However, more than just a book on winemaking, An Unlikely Vineyard covers the evolution of Heekin's homefarm from overgrown fields to a fertile landscape that melds with its natural environment and includes a wealth of information on growing food naturally using the principles of organics, permaculture, and biodynamic farming.
Chelsea Green's Shay Totten sat down with Heekin to talk about her new book and her efforts to deeply understand the land from which both her food and grapevines are grown. See below for their conversation.
Related Links:
ST: What inspired you to start growing grapes on a hillside in Vermont – of all places – and what were the first grapes you grew?
DH: Initially, I was inspired by our land. We have a southeast facing meadow that is perfectly situated to capture sun and air. Our soil is complex and full of stones. But for a long time we only kidded about growing wine here. It wasn't until I visited Lincoln Peak Vineyard over in the Champlain Valley and tasted their wines that I understood that Vermont had great potential as a winegrowing region, and that it was possible for us to turn that meadow into a vineyard.

That day we visited Lincoln Peak, we left their nursery with over 100 vines to plant! A combination of Marquette, La Crescent, Frontenac, Frontenac Gris, and Frontenac Blanc.
ST: How long have you been growing food on the farm for your restaurant, and how much of the restaurant's food starts from your farm?
DH: We started growing ingredients for our restaurant kitchen about 16 years ago. Our goal is to try to produce 100 percent of the produce for Osteria Pan e Salute (our restaurant in Woodstock, VT) all year long. We are very close to that during the growing season and getting closer and closer during the winter with our winter greenhouse and the root cellar. This year, livestock came on to our home farm in Barnard, VT, so now our eggs for Osteria all come from here as well as our chicken, and soon we will have our own pork.
ST: How do you measure the success of your harvests, and have they improved in recent years?
DH: I am still so amazed that I am growing wine, I am always delighted that the vines actually produce fruit! All kidding aside, I look to the quality of the fruit and how the vines have handled the growing season in relation to the year before.

I look at how the bunch is formed, how the plants weather the weather. If it is a rainy season, how resistant are they to mildew and black rot? I look at the new wood they are producing, how much, how strong, how clean of disease, and when does it harden off in the autumn.

Given that we are dealing with either young vines, or recuperating vines, I look to their production. Some vines we are taking back to square one and limiting their bunch production until they are stronger and healthier, so I monitor how much well-formed fruit they are producing.

But each year is different, and I don't expect a constant jump in quantity or growth to measure success each year. What I do measure is quality and nuance. Individuality. While it is certainly a good thing to have minimal to no disease in the vineyard, when you work organically or biodynamically, growing seasons won't be perfect, and vines won't be perfect. I try to flex with nature and know that some seasons will be better than others in terms of the conditions. What I ultimately look for is the quality of the juice from the berries and the wine they make. As long as I feel the berries that go into the wine are saying something about where they are from and the vagaries and little victories of the season, it is a good harvest.
ST: How are the harvests now at the new vineyards that you have taken control of, in terms of managing the fruit during the growing season?
DH: In just two growing seasons, we have seen big changes in the vines, especially this year. This year was a near perfect growing season, so we were very lucky to have so much sun and dry weather to which the vines really responded. But the pruning we did this year also really redirected the energy of the plants back to their center, back to their roots, and as consequence the fruit was beautiful. We grew a little in our tonnage of fruit this year, but then we doubled the juice itself. The ratio of fruit to stem was greater this year. The natural fermentations took off immediately and the yeast colonies from the field have continued to be healthy and strong.

Plants that we didn't expect much from this year, produced better than we thought, and plants that had been previously destroyed by girdling by field pests a couple of winters ago, grew new trunks, giving us healthy new plants that won't need to be replanted next year. I am looking forward to next year's revelations.
ST: Throughout the book the phrase "Wine is made in the vineyard" appears. What does that mean?
DH: I believe that wine is made in the vineyard rather than the cellar. The work that the winegrower does in the field during the season is where I see most of the craft in creating interesting, thoughtful wine. I see the winegrower as a guide or a companion to the vines and the fruit that comes in at harvest, not as a manipulator in the cellar. Most of the effort takes place during the growing season; for me the true winegrower or maker is simply responding with a very light hand to what he or she understands what the wine wants to become as the season continues from crush to bottle.

I have a lot of friends on the west coast who don't have their own vines, but buy fruit from local growers and make really remarkable wines. In this instance, these winemakers educate themselves on the parcels that produce their fruit, and they work with the grower, either helping to formulate the growing plan, or working in concert with the grower's understanding of his or her land.

And that's what it's all about in the end: Understanding the land and how the plants grow in a particular place. For me, it is the vine's relationship to its terroir, the personality of the field, that dictates the wine.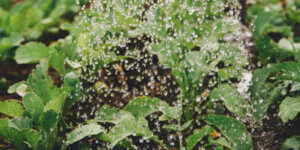 Farmers have a close relationship with nature, seeing life cycles happen right in front of their eyes marvel in what the earth can produce. We wouldn't survive without their help. Appreciating the natural world, giving what it needs in order to flourish and providing the essentials to survive is an important process. There's beauty in…
Read More