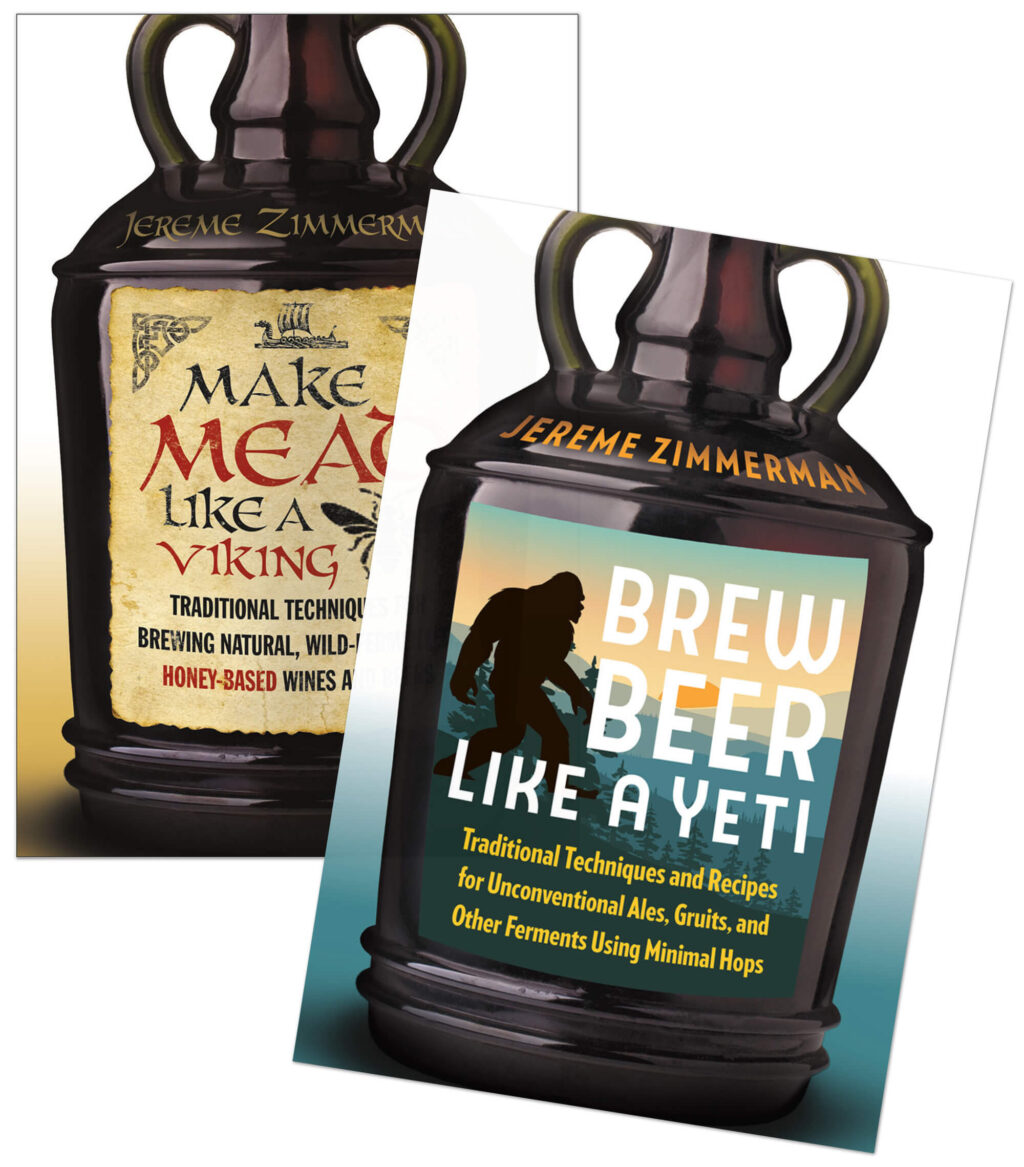 | | |
| --- | --- |
| Pages: | 576 pages |
| Book Art: | Full-color photographs throughout |
| Size: | 6 x 9 inch |
| Publisher: | Chelsea Green Publishing |
| Pub. Date: | October 1, 2018 |
| ISBN: | 9781603588935 |
Unconventional Brewer Set
Availability: Only 2 left in stock (can be backordered)
Save 10% when you purchase this exclusive online set
In this limited-edition package you'll get both of author Jereme Zimmerman's books, Brew Beer Like a Yeti and Make Mead Like a Viking.
With Zimmerman's guidance, you can bring ancient practices, ingredients and folklore back to the brewing process. Featuring traditional recipes from around the globe, including a broad range of ales, gruits, bragots, sahti, gotlandsdricka, oak bark and mushroom ale, wassail, pawpaw wheat, chicha de muko, and even Neolithic "stone" beers. These books will have you brewing beer like a Yeti or making mead like a Viking in no time!
Experimentation, mystery, resourcefulness, and above all, fun—these are the hallmarks of brewing beer like a Yeti.
Since the craft beer and homebrewing boom of the late twentieth and early twenty-first centuries, beer lovers have enjoyed drinking and brewing a vast array of beer styles. However, most are brewed to accentuate a single ingredient—hops—and few contain the myriad herbs and spices that were standard in beer and gruit recipes from medieval times back to ancient people's discovery that grain could be malted and fermented into beer.
Readers will learn about the many ways to go beyond the pale ale, utilizing alternatives to standard grains, hops, and commercial yeasts to defy the strictures of style and design their own brews.
Ancient societies brewed flavorful and healing meads, ales, and wines for millennia using only intuition, storytelling, and knowledge passed down through generations—no fancy, expensive equipment or degrees in chemistry needed.
In Make Mead Like a Viking, homesteader, fermentation enthusiast, and self-described "Appalachian Yeti Viking" Jereme Zimmerman summons the bryggjemann of the ancient Norse to demonstrate how homebrewing mead—arguably the world's oldest fermented alcoholic beverage—can be not only uncomplicated but fun.
Whether you've been intimidated by modern homebrewing's cost or seeming complexity in the past—and its focus on the use of unnatural chemicals—or are boldly looking to expand your current brewing and fermentation practices, Zimmerman's welcoming style and spirit will usher you into exciting new territory.