Cheesemonger Gordon Edgar's Thanksgiving Cheese Plate
By Gordon Edgar (Cheesemonger, Cheddar)
(Post originally written December 2009)
I usually post the cheeses I bring to my family Thanksgiving every year but I don't want people thinking this is somehow my endorsement for top five cheeses in the world or anything. This is the cheese my family would want to eat before a Thanksgiving meal. (Though every year the cheese plate gets bigger and the meal gets smaller)
Here we go in no particular order:

Di Stefano Burrata A little heart attack in a cup. SoCal-made fresh mozzarella filled with cream (Panna) imported from Italy.
Another favorite for my Dad who loves the stinky German cheese. I often alternate family gatherings between bringing this and Schloss by Rouge et Noir.
Lambchopper:


The Dutch cheese that thinks it's Californian!* Awesome sheep-milk Gouda imported by Humboldt Fog-makers, Cypress Grove Chevre.
Robiola Nostrano


The first batch we got was mixed milk, this one was all cow, all the time. All good.
Dunbarton Blue:
Sorry, no picture. My family devoured this and we won't have any in the store until tomorrow. Amazing Wisconsin cheddar with blue veining. This was my family's favorite cheese this year.
Challerhocker:


A fantastic Alpine cheese.
On a side note, I wanted to bring a Vacherin Mont D'or but my buying was too tight. We ran out the night before Thanksgiving at 5 PM and I had forgotten to tuck one aside for me. Oh well, there's always the next holiday.
*That's a little Parrano joke there.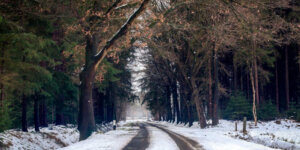 This time of year we always seem to get a hint of spring in the air for a moment, whether it's the snow storms starting to taper off or a glimpse of grass in your yard. The lure of sweetness calls from the maple trees and we begin daydreaming about all of the wonderous treats…
Read More