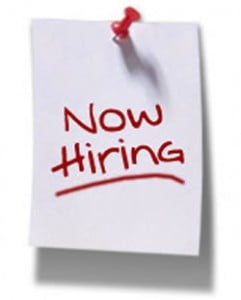 Chelsea Green Publishing, independent Vermont book publisher, seeks Production Intern to start September 2, 2014. This will be a paid internship for 3-4 months if full-time, potentially longer if part-time. Applicants must have attention to detail and the ability to prioritize; experience with Adobe software is a plus.
Email cover letter and résumé to Patricia Stone, [email protected] No phone calls please.
Production intern assists Production Manager in handling reprints of Chelsea Green books and provides general assistance in all aspects of editorial production from manuscript to bound book and eBooks. Working independently and in support of the Production Manager, the ideal candidate will be able to focus on details of projects in a fast-paced work environment.
Responsibilities of the Position Include:
Provide general production assistance (scanning, file transmission, photocopying, filing, mailing, etc.).
Proofread corrections to pages and revised pages.
Review and reconcile author and editorial changes in manuscript and page proofs.
Upload files to printers and e-book distributors.
Format/tag manuscripts for submission to typesetter.
Participate in weekly project schedule meetings.
Request reprint corrections from authors for first reprints.
Copyedit and proofread reprint corrections, coordinate corrections with typesetter.
Review reprint corrections in printer proofs.
Position details:
24 to 40 hours/week for 3 to 4 months, paid, based in White River Junction, Vermont
Position Requirements:
Excellent organizational skills and attention to detail
Excellent writing and editing skills
Proficiency in Microsoft Office applications Word, Excel, Outlook, and Acrobat Reader
About Chelsea Green Publishing:
For 30 years, Chelsea Green has been the preeminent publisher of books on the politics and practice of sustainable living, including organic gardening and agriculture, renewable energy, green building, eco-cuisine, and ethical business. We are a mission-driven, socially responsible company offering competitive salary and benefits. In 2012, we became employee-owned. We are a founding member of the Green Press Initiative and have been printing books on recycled paper since 1985, when our first list of books went on sale.
---