It's unmistakably harvest time for many of our readers. So, are you swamped with squash or tired of tomatoes? Don't head to the compost pile just yet: we've got a great selection of books full of tips and techniques that will help you preserve the bounty of the growing season so it can be enjoyed all year long.
Whether you are looking for the perfect pesto recipe, a guide to turning berries or apples into festive beverages, or a new way to preserve your garden vegetables – we have the book for you.
In honor of the harvest season, we are putting the following books on sale for 35% off until October 1st.
We talk a lot about preserving food here at Chelsea Green, but it's not to be didactic. We believe in the power of having control over one's food supply. Sustainability starts with a fully stocked larder of homegrown goodness.
Happy reading from the folks at Chelsea Green Publishing!
The Art of Fermentation: An In-Depth Exploration of Essential Concepts and Processes from Around the World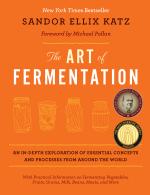 [1]
Retail Price: $39.95
Sale Price: $25.97
We can confidently say that this is the most comprehensive guide to do-it-yourself home fermentation ever published.
Sandor Katz presents the concepts and processes behind fermentation in ways that are simple enough to guide a reader through their first experience making sauerkraut or yogurt, and in-depth enough to provide greater understanding and insight for experienced practitioners.
If your garden is overflowing with green beans, and your berry vines are about to bury you with their bounty, Katz's new book will inspire you to turn them into crisp dilly beans and country wines…and more!
Read Michael Pollan's Foreword…
[2]
The Resilient Gardener: Food Production and Self-Reliance in Uncertain Times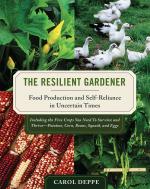 [3]
Retail Price: $29.95
Sale Price: $19.47
Carol Deppe's latest book is packed with expert advice on the five crops you need to survive: potatoes, corn, beans, squash, and eggs. Beginners and expert gardeners alike will find this an invaluable resource, with new information, recipes, and simple tips for self-sufficiency they won't find elsewhere. At its heart, this is a realistic book about how resilient gardeners (and their gardens) can flourish even in challenging times.
The Resilient Gardener also contains innovative tips from Carol's own kitchen for preserving these key crops. Have you ever thought of parching corn in the microwave? Or drying squash for winter storage? These ideas and more await anyone who ventures into the resilient garden.
Ready for next season already? Check out Carol Deppe's new seed company…
[4]
Wild Flavors: One Chef's Transformative Year Cooking from Eva's Farm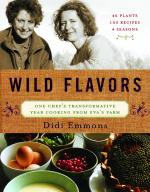 [5]
Retail Price: $34.95
Sale Price: $22.72
Curiosity sparked Emmons's initial venture down the Massachusetts coast to meet the celebrated farmer Eva Sommaripa, whose 200-plus uncommon herbs, greens, and edible "weeds" supply many top Northeastern chefs.
Wild Flavors follows Didi through a year in Eva's Garden and offers both the warmth of their shared tales as well as the exquisite foods Didi came to develop using only the freshest of ingredients and wild edibles.
Eva wastes nothing on her farm or in her kitchen. Among the recipes, plant profiles, and tips in Wild Flavors, you'll find stories about Eva's radical campaign against waste — and glean some tips for how to deal with your own harvest more efficently!
Give weeds a chance! Listen to Didi Emmons on Earth Eats Radio… [6]
Preserving Food Without Freezing or Canning: Traditional Techniques Using Salt, Oil, Sugar, Alcohol, Vinegar, Drying, Cold Storage, and Lactic Fermentation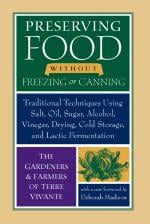 [7]
Retail Price: $25.00
Sale Price: $16.25
Typical books about preserving garden produce nearly always assume that modern kitchen gardeners will boil or freeze their vegetables and fruits.
This book goes back to the future—celebrating traditional but little-known French techniques for storing and preserving edibles in ways that maximize flavor and nutrition.
Preserving Food Without Freezing or Canning offers more than 250 easy and enjoyable recipes featuring locally grown and minimally refined ingredients. It is an essential guide for those who seek healthy food for a healthy world.
BROWSE THE ENTIRE BOOK…
[8]
Fresh Food from Small Spaces: The Square-Inch Gardener's Guide to Year-Round Growing, Fermenting, and Sprouting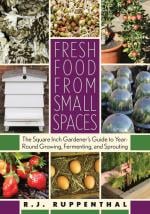 [9]
Retail Price: $24.95
Sale Price: $16.22
Books on container gardening have been wildly popular with urban and suburban readers, but until now, there has been no comprehensive "how-to" guide for growing fresh food in the absence of open land. Fresh Food from Small Spaces fills the gap as a practical, comprehensive, and downright fun guide to growing food in small spaces.
With this book as a guide, people living in apartments, condominiums, townhouses, and single-family homes will be able to grow up to 20% of their own fresh food using a combination of traditional gardening methods and space-saving techniques.
BROWSE THE ENTIRE BOOK [10]…
Cooking Close to Home: A Year of Seasonal Recipes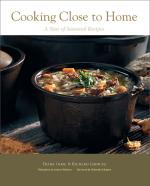 [11]
Retail Price: $34.95
Sale Price: $22.72
A collection of over 150 original recipes designed to follow the seasons using the foods available in your region. Whether you are a home gardener, a farmers' market regular, or a member of a community-supported agriculture program, this cookbook will serve as a seasonal guide to using the foods available in your region.
Each recipe includes useful "Harvest Hints" that explain how to find, purchase, prepare, and preserve fresh and seasonal ingredients.
Flip to the last chapter for recipes and tips on preserving the harvest: jam, pesto, pickles, and more.
BROWSE THE ENTIRE BOOK…
[12]
From Asparagus to Zucchini: A Guide to Cooking Farm-Fresh Seasonal Produce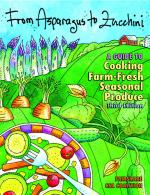 [13]
Retail Price: $19.95
Sale Price: $12.97
Ever wonder how you'll ever be able to use all your vegetables? From Asparagus to Zucchini answers the question of what to do with your armloads of greens, exotic herbs (and the never-before-seen vegetables), with recipes that are as concise and doable as they are appealing. Created for and by Community Supported Agriculture (CSA) members, the book is an indispensable tool for anyone who wants to eat seasonally and locally.
Organized by vegetable—53 in all—each section includes nutritional, historical, and storage information, as well as cooking tips. With more than 420 original recipes created, tested, and enjoyed by chefs, CSA members, and farmers, you'll never be without a delicious recipe to make the most of the season's bounty.
Making the Most of Your Glorious Glut: Cooking, Storing, Freezing, Drying & Preserving Your Garden Produce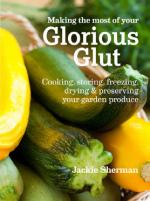 Retail Price: $24.95
Sale Price: $16.22
Making the most of your Glorious Glut is the answer to the perennial problem of an over-abundance of wonderful fruit and vegetables. From cucumbers to spinach, tomatoes to runner beans or blackcurrants to plums, most gardeners will recognize the sinking feeling that creeps over you when you realize you have had such a good harvest that you cannot actually face picking, cooking or eating any more.
With the help of this book you will be able to make the most of any glut; as well as recipes for using fresh produce in new and exciting ways, you will learn how to pickle, preserve, dry, bottle and juice all your surplus fruit and vegetables so that they can be enjoyed throughout the year. 
PREVIEW THE BOOK…
How to Store Your Garden Produce: The Key to Self-Sufficiency (Revised Edition)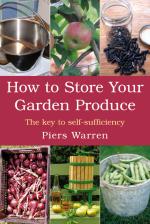 Retail Price: $14.95
Sale Price: $9.72
The modern guide to storing and preserving your garden produce, enabling you to eat home-grown goodness all year round.
Why is storing your garden produce the key to self-sufficiency? Because with less than an acre of garden you can grow enough produce to feed a family of four for a year. But without proper storage, most of it will go to waste.
Learn simple and enjoyable techniques for storing your produce and embrace the wonderful world of self-sufficiency. Everything from how to make your own cider and pickled gherkins to how to string onions and dry your own apple rings.
More New and Noteworthy Titles On Sale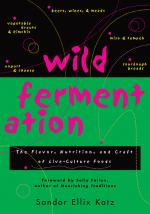 [14]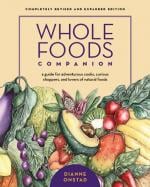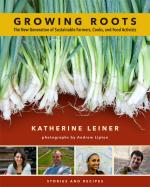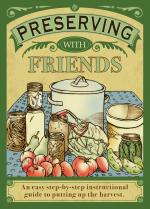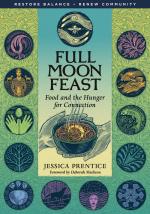 [15]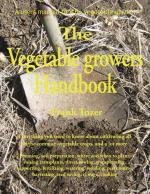 [16]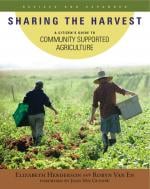 [17]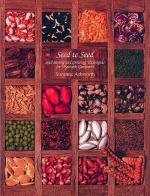 [18]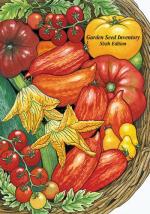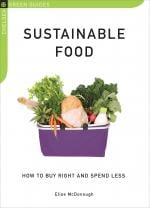 [19]
* Books on sale until October 1st*