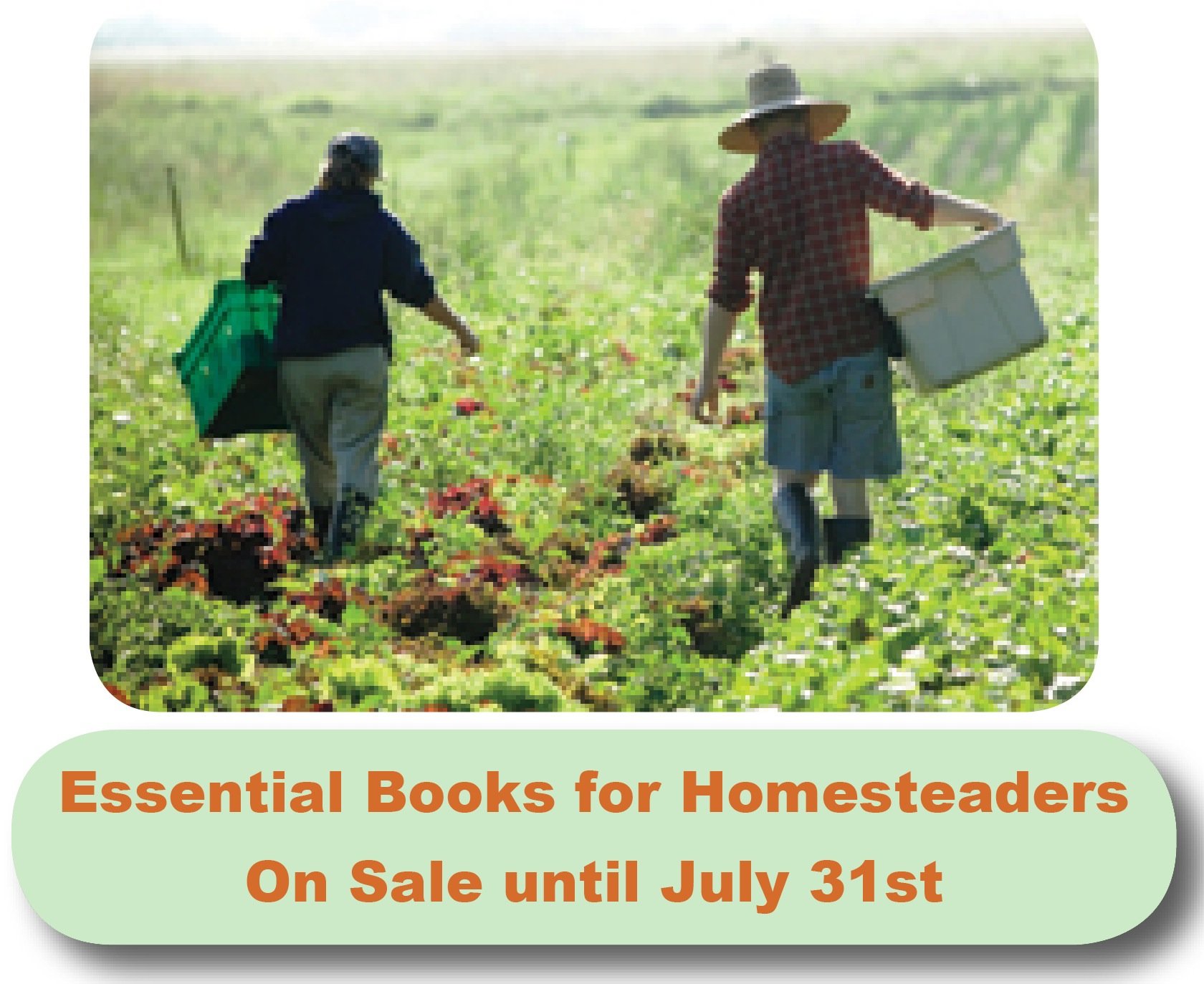 In this age of rapid change, how can we best adapt to sustain our food systems and regenerate our land?
Drawing from time-tested holistic techniques our authors show homesteaders, farmers and growers of all sizes how to remain resilient.
Whether you grow veggies and herbs on your balcony, intensively garden a half-acre on your homestead, or make a living off the land, we've got a book (or two) for you.
Now through July 31st SAVE 25% on books for your homestead or small farm. 
Our books and authors never skim the surface
– they think in systems and farm holistically, applying the wisdom of letting nature do the heavy lifting and giving the skills to empower you. We hope you're having a busy and abundant growing season! Happy reading from the folks at Chelsea Green Publishing P.S. Don't forget to look at our full list of sale books here:
www.chelseagreen.com/bookstore/sale
---
Discount codes do not combine with other offers—our books already on sale for example. Free shipping for orders $100 or more is applied after the discount is applied. (U.S. Orders Only). International orders can be placed by phone (802-295-6300) or email.
---
Stay Connected:

Like what we're up to? Don't forget to join our online community too. We'll keep you posted with the latest in sustainable living.

Do-it-Yourself Projects

So you want to be a small-scale dairy farmer

---

The Seed Series: Choosing the right seed crop

---

Build a wood-fired oven in your backyard

---

Does it pay to keep a cow?

---

Un-Coop your Poop: Everything you need to know about chicken tractors

---

6 Reasons why you need to plant perennials…like now

For a list of all our sale books – more than 60 on sale for 20% off or more—take a look at the f

ull list here

.

---
---
---