October is National Pickled Pepper Month!
If you put up some of your peppers this summer, they should be ready to open right about now.
Peppers aren't the only produce you can pickle, of course. Preserving veggies in an acidic environment is one of the oldest and most reliable ways to keep the bounty of your growing season fresh and tasty through the winter.
Chelsea Green has seen a huge response this year to our new book The Art of Fermentation, but we have been publishing books on simple, healthful methods of preserving food for decades.
Enjoy your pickles, and enjoy our tasty selection of pickling, preserving, and pepper books! The books below are on sale for 25% off until October 12.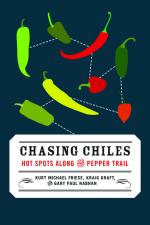 Reg. Price: $17.95
Sale Price: $13.46
Chasing Chiles: Hot Spots Along the Pepper Trail
Chasing Chiles looks at both the future of place-based foods and the effects of climate change on agriculture through the lens of the chile pepper—from the farmers who cultivate this iconic crop to the cuisines and cultural traditions in which peppers play a huge role.
Over a year-long journey, three pepper-loving gastronauts—an agroecologist, a chef, and an ethnobotanist—set out to find the real stories of America's rarest heirloom chile varieties, and learn about the changing climate from farmers and other people who live by the pepper, and who, lately, have been adapting to shifting growing conditions and weather patterns. They put a face on an issue that has been made far too abstract for our own good.
.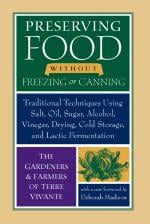 Reg. Price: $25.00
Sale Price: $18.75
Preserving Food Without Freezing or Canning: Traditional Techniques Using Salt, Oil, Sugar, Alcohol, Vinegar, Drying, Cold Storage, and Lactic Fermentation
Preserving Food Without Freezing or Canning offers more than 250 easy and enjoyable recipes featuring locally grown and minimally refined ingredients. It is an essential guide for those who seek healthy food for a healthy world.
Typical books about preserving garden produce nearly always assume that modern kitchen gardeners will boil or freeze their vegetables and fruits. Yet here is a book that goes back to the future—celebrating traditional but little-known French techniques for storing and preserving edibles in ways that maximize flavor and nutrition.
.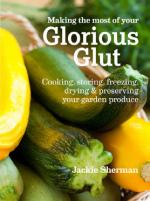 Reg. Price: $24.95
Sale Price: $18.71
Making the Most of Your Glorious Glut: Cooking, Storing, Freezing, Drying & Preserving Your Garden Produce
Making the most of your Glorious Glut is the answer to the perennial problem of an over-abundance of wonderful fruit and vegetables. From cucumbers to spinach, tomatoes to runner beans or blackcurrants to plums, most gardeners will recognize the sinking feeling that creeps over you when you realize you have had such a good harvest that you cannot actually face picking, cooking or eating any more. Even if you haven't grown them yourself, it is easy to end up with too many fruits or vegetables after just one visit to the local pick-your-own center or a trip to a country hedgerow.
.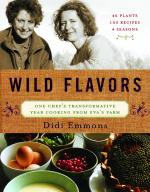 Reg. Price: $34.95
Sale Price: $26.21
Wild Flavors: One Chef's Transformative Year Cooking from Eva's Farm
The minute Didi Emmons, a chef from Boston, met Eva Sommaripa—a near legendary farmer whose 200-plus uncommon herbs, greens, and edible "weeds" grace the menus of many famous restaurants in the Northeast—something amazing happened. Not only did Eva's Garden become Didi's refuge and herb-infused Shangri-La, the two women also forged a lasting friendship that has blossomed and endured over time.
Wild Flavors follows a year at Eva's Garden through the seasons. It showcases Emmons's creative talents, featuring herbs (African basil, calaminth, lovage) and wild foods (autumn olives, wild roses, Japanese knotweed). The author provides growing or foraging information for each of the forty-six uncommon garden plants profiled, as well as details on prepping, storing, preserving, and health benefits. The wide-ranging recipes reflect the shifting seasonal harvest and are easy to follow, but best of all, Emmons shows us how these herbs, greens, and wild foods improve and transform the flavors in our food.
.
.
---