How to Find Success as a New Farmer
As the average age of America's farmers continues to rise, we face serious questions about what farming will look like in the near future, and who will be growing our food. Many younger people are interested in going into agriculture, especially organic farming, but cannot find affordable land, or lack the conceptual framework and practical information they need to succeed in a job that can be both difficult and deeply fulfilling. But all hope is not lost! With a little insight from those who have been in the trenches, the next generation can find success in farming.
The following excerpt is from Fruitful Labor by Mike Madison. It has been adapted for the web.
---
In the mid-19th century, more than half of Americans were engaged in farming, a profession that had a reputation for leading one to exhaustion, poverty, and despair. The technologies of the era dictated brutal hard labor, social isolation, and helplessness when confronted by perverse weather or infestation of crops with pests or disease. And the social and economic structure of the times enabled exploitation of the farmers by the railroads, the merchants, and the banks. But beyond those burdens is the situation that many of the people engaged in farming were not suited to it.
Being a good farmer is like being a good musician—it takes a knack. Ably strumming a guitar in your living room does not mean you can become a professional rock and roll musician, which is a far more stringent calling. And similarly, growing a productive garden in your backyard does not mean that you're suited to earn your living by farming, which requires both aptitude and a particular personality. Possibly only one person in a dozen, or one in twenty, is temperamentally suited to farming. Which is why when half the population is farming, most will do a poor job of it, and be unhappy in the process.
Three Traits of Successful Farmers
Good farmers are information-seekers. When I go to a cooperative extension field day, or take a short course, or attend a trade show, I always see the same people. Persistently seeking out useful information is a requisite for success. An old farmer may sit through a program for which 98 percent of the material is already familiar to him, but the 2 percent that is new might make it worthwhile. One of the best sources of useful information is to visit other farms and see what's going on. Picking up one good idea, or one new way to rig up equipment, or a new way of trellising a crop, can justify the day's outing. I rely heavily on reading—mostly books and journals, but increasingly the internet—to keep up to date.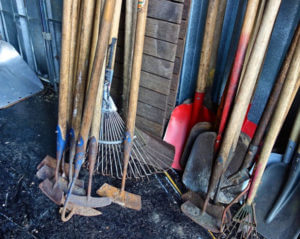 A second trait of successful farmers is a tendency toward orderliness. You want to see tools well maintained and in their proper places, the stock of seeds protected from weather and rodents, flammable brush cleared away from the buildings, drainage channels kept clean in anticipation of heavy rain, and numerous other dimensions of an orderly farm and an orderly mind. If you drive by a farm where half-finished projects are strewn about, the animals have gotten loose from their enclosures, tools are rusting in the weather, and a mountain of trash intended some day to be taken to the dump is home to six dozen rats, you can conclude that this farm is a failure, even if the farmer himself has not yet realized it. On the other hand, an excess of orderliness can shade off into obsessive-compulsive disorder. The overly orderly farmer uses too many herbicides, mows too often, and is intolerant of native vegetation that might contribute to the ecological balance of the farm. The good farmer keeps to a middle path.
The third trait that predicts success is speed at work. If you send ten workers out to harvest oranges, and one worker picks 50 percent more than anyone else, that fast worker is one who can succeed at farming. When I invited urban friends to help harvest olives, I knew that some would be faster and some would be slower, but I didn't anticipate the magnitude of the difference. I thought it would be about two to one, but it was closer to twenty to one. The fastest picked 400 pounds of olives in a day while the slowest had hardly managed 25 pounds. Working by myself, early in the season when the olives are green, I harvest about 700 pounds per day, and as the fruit ripens and is more easily harvested, this rises to as much as 1,500 pounds in a day. I am a 99th percentile worker with respect to speed—not thoroughness, not accuracy, just speed. I use a lot of oxygen, and I set a fast pace and keep it up for ten hours. And this is not only for harvesting fruit but for transplanting seedlings or spreading compost, or shingling a barn.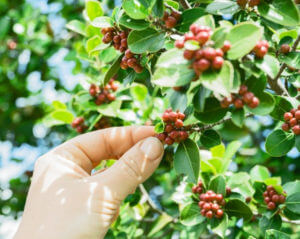 Paradoxically, although my work is fast, it is unhurried. A friend of mine hires half a dozen women to harvest blackberries on his farm. There was one who had twice the productivity of the others. He watched her work to see how she achieved this; she worked at a comfortable pace, like the other workers, and yet, at the end of an hour, she had twice as many blackberries as they did. So that's the skill one seeks: fast but unhurried.
The Required Skills
The phrase "A jack of all trades and master of none" is usually applied scornfully. It suggests someone inconstant, a dabbler and drifter, one without focus or staying power. We live in a society of specialization, and you have to master only one trade (gall bladder surgery, corporate taxes, pro hockey) to have all the world's good things flow toward you. But on a small farm, to be a jack of all trades is a necessity and a virtue.
The successful small-scale farmer needs to be a welder, a diesel mechanic, a plumber, a carpenter, a roofer, a labor contractor, an accountant, an agronomist, a veterinarian, a pomologist, a pathologist, a chemist, a soil scientist, an electrician, a concrete finisher, an irrigator, a salesman, an arborist, a truck driver, a beekeeper, and a few dozen others. Of course, he can hire people to do these various things, but hiring specialists is expensive, and the economic reality is that at most he can hire two or three. Hire four and his income drops to break-even. Hire five or more and he operates at a loss.
I call the pump man if there's a problem with the pump. It's set to a depth of 180 feet, and it requires specialized machinery, which I don't have, to pull it out of the ground. The other specialist I'll call in is the refrigeration man if I'm having a problem with my walk-in cooler. Other than that, I do everything myself. Many of the skills that I need I learned from my father, others by trial and error. Increasingly, YouTube is another helpful source.
The week goes like this: the trailer has a flat tire; the blackberry trellis got lodged in the wind and needs to be straightened back up; there's a pool of hydraulic fluid on the ground where the tractor was parked; there's a swampy area in a far field where creatures have damaged a pipeline; a bearing has failed on the harrow, and as long as you're pulling it to pieces you might as well replace all eight bearings; the shut-off valve for the water tank is leaking; and the compressor keeps tripping a circuit breaker. And so you fix all these things on your list, and the next week you have a new list, and the week after that, another list. It doesn't end.
Keep in mind that one doesn't have to be a master—just a jack. The work doesn't have to be perfect—just adequate. And as long as it's adequate, there's a certain satisfaction to be had in competently fixing everything that breaks. But it does require some skills, and some courage.
Planning
The students at the California Farm Academy are required to present a business plan for their proposed farming operations. This includes a mission statement, an elaboration of goals, a synopsis of market research, and a projection of income and expenses for each of the first five years. Not only is such a plan useful for forcing the farmer to think through his project, but it is also a requirement when applying for an agricultural loan.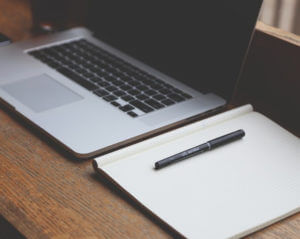 Preparing this type of business plan is standard procedure in any business school in North America. The student writes out an elaborate hierarchy of missions, goals, strategies and tactics, and tapes it to his bathroom mirror so that he can review it every morning while he brushes his teeth. The concept of setting and relentlessly pursuing goals is so pervasive in our culture, not only in business but also in personal life, that to question it seems an eccentricity.
I am not an enthusiast for this goal-setting approach. It strikes me as having hidden psychological and philosophical costs, and carried to excess it makes for an unattractive person. I have never had a business plan for my farm, nor have I ever applied for an agricultural loan, since I operate on a cash basis. Neither do I have a mission statement or goals. I have an approximate idea of what I'm doing, and I'm always paying attention. It's somewhat like being in a small boat in a strong current. The goal-setter picks up the oars and starts rowing vigorously in the direction of his predetermined goal, but I would rather concede the greater power of the current, and study it, and make an adjustment now and again with the oars so that I can reach a suitable landing, even if it wasn't the one I originally intended.
People have asked me how I have come to make various decisions about my farm and chosen a course of action. A truthful answer would require me to admit that I am afflicted by moodiness. In manic phases I undertake ambitious projects, unpremeditated and poorly conceived, sometimes making irreversible commitments. Then in a more steady state of mind I deal with whatever I had got myself into. And in darker times I study how I might escape obligations I have unwisely brought upon myself. As I have gotten older, the amplitude of these changes in mood is less than it used to be, and I'm more consistent. Nonetheless, it strikes me that the unwavering pursuit of goals requires a much more steady personality than I have. This is an area in which a corporate farm will have a more even course. It is unlikely that all of the members of the board of directors will be manic at the same time, and so a fairly sober and considered plan can be followed.
Along these lines, it is worth noting that a small family farm will follow an arc of productivity over its lifespan. In the early years the farmer is inexperienced, and makes mistakes. By mid-career, he is master of his occupation. And later in life the farm goes into decline as the farmer's strength diminishes, his ambition wanes, and his cognitive skills become increasingly sketchy.
---
Recommended Reads
Lessons in Resilience: How to Plan a Successful Farm Business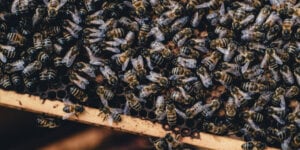 Spring is here and I don't know about you, but I can't wait to get started on all of the projects I mapped out during the cold winter months – including trying my hand at incorporating bees into my homesteading adventure! As a new-bee (get it?!), I need help to get started so I did…
Read More