Eager Beaver! And the winner is…
Eager: The Surprising, Secret Life of Beavers and Why They Matter has won the 2019 PEN America E.O. Wilson Prize for Literary Science Writing!
A first book by journalist Ben Goldfarb, Eager has received several accolades since its release last year, including being named an Outside Magazine's "Best Book of 2018" and a "Notable Work of Nonfiction" citation from the Washington Post.
Goldfarb poses that beavers are a keystone species, having the "super power" of creating habitats for other species. Their protection is tied to the lives of countless other animals, from salmon to trumpeter swans. His book describes beavers as ecological and hydrological Swiss army knives, capable, in the right circumstances, of tackling many landscape-scale and environmental problems, from mitigating floods to improving water quality, to aiding in salmon runs and controlling wildfires.
From the PEN Judges' Citation:
"Sometimes the best thing humans can do for the environment is hand it over to another species. While it is widely known that beavers dam waterways, often in ways that frustrate human plans, it is rarely acknowledged that these nocturnal rodents can radically transform vast swathes of land, boosting biodiversity, recharging aquifers, purifying water, reducing pollution, and protecting against erosion and wildfires.

Vast in scope but beautifully specific in detail, Eager: The Surprising, Secret Lives of Beavers and Why They Matter is an important environmental saga with clear implications for modern-day ecological policy. This true natural history portrays the inequities of settler impact on North America on a broad scale through a particular creature and ecosystem—revealing that we once lived in a much different world, and that we will struggle to reclaim that world without interspecies cooperation. While maintaining a strong central storyline, Goldfarb offers eye-opening, fascinating vignettes about these industrious engineering rodents and the people whose lives are devoted to reintroducing, protecting, and championing them.

At times tragic and at times hopeful, Eager is a charming, surprising, and compelling lesson in the intricacies of ecosystems, and the limits of human hubris."
A full list of PEN Award winners can be found here.
Award-winning journalist Ben Goldfarb has traveled the world writing about wildlife conservation and the environment. He has chased endangered woodpeckers through war games on a North Carolina military base and withstood a bluff charge from a Yellowstone grizzly bear. He has tagged sea turtles, radio-tracked bats, and hand-lined sharks. In Eager, he turns his attention to nature's most ingenious architects—the beaver—in which he tells the powerful story of how these ecosystem engineers have shaped our world, and how they can help save it—if we let them.
---
"Eager is a marvelously humor-laced page-turner about the science of semi-aquatic rodents. . . . A masterpiece of a treatise on the natural world."
---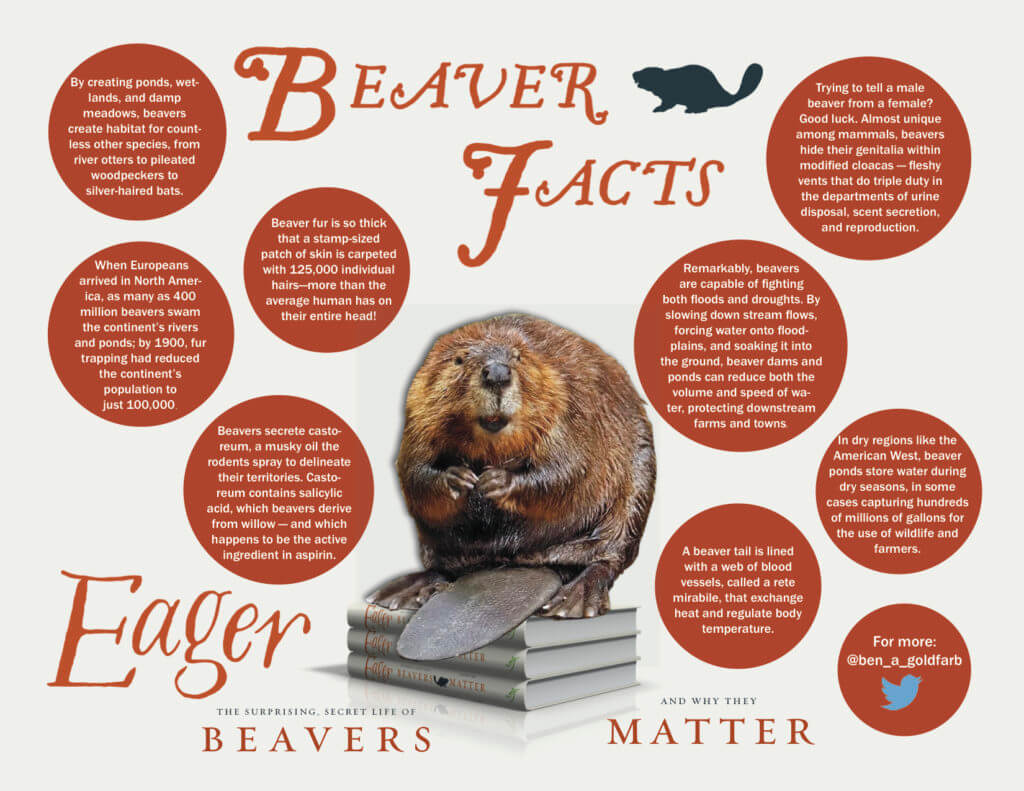 ---
Recommended Reads
Badlands without Beavers: How Teddy Roosevelt became a conservationist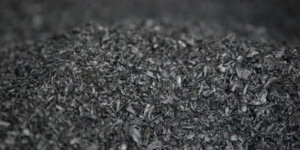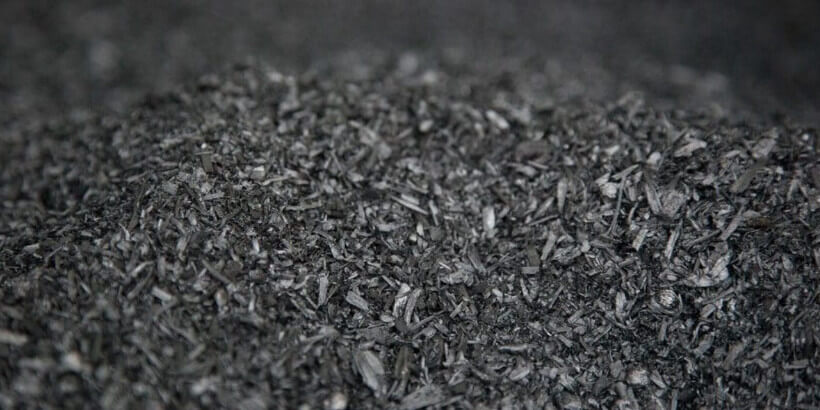 For something that looks like a lump of charcoal, biochar certainly has a great press agent. The subject of books, articles, blog posts, research papers, workshop presentations, conference talks, and various top-ten-ideas-that-will-change-the-world lists, biochar enjoys a reputation that has, so far, exceeded its actual accomplishments. That's too bad. Its potential ability to address a variety…
Read More