Back to Basics with Fermentation
For thousands of years, people have been using fermentation as a nourishing way to eat and preserve a variety of foods including vegetables, fruits, milk, grains, beans, meats, and more. Only in the last century has our culture distanced itself from this traditional approach to nutrition and adopted an industrialized food system complete with highly processed and genetically modified foods.
We are celebrating Chelsea Green authors that are committed to bringing the nutrient-dense, traditional foods and preparation methods of our past back into the mainstream.
The fermentation revivalist himself, Sandor Katz, deserves to be recognized as one such revolutionary. Katz is the author of Wild Fermentation and The Art of Fermentation, a New York Times Bestseller and the definitive guide to do-it-yourself home fermentation.
His books have inspired a new generation of home fermenters—even author Michael Pollan caught the bug. "Sandor Katz writes about the transformative power of fermentation with such infectious enthusiasm that he makes you want to try things just to see what happens," writes Pollan in his foreword to The Art of Fermentation.
With Katz's simple, 4-step method to fermenting vegetables, attempting a homemade sauerkraut has never been easier. All it takes is Chop, Salt, Pack, and Wait.
(The following excerpt from The Art of Fermentation by Sandor Ellix Katz has been adapted for the web)
---
Fermented Vegetables: The Basics
The English language does not have its own word for fermented vegetables. It would not be inaccurate to describe fermented vegetables as "pickled," but pickling covers much ground beyond fermentation.
Pickles are anything preserved by acidity. Most contemporary pickles are not fermented at all; instead, they rely upon highly acidic vinegar (a product of fermentation), usually heated in order to sterilize vegetables, preserving them by destroying rather than cultivating microorganisms. "For pickles, fermentation was the primary means of preservation until the 1940s, when direct acidification and pasteurization of cucumber pickles was introduced," writes Fred Breidt of the USDA.
My vegetable ferments are usually concoctions that do not fit any homogeneous traditional ideal of either German sauerkraut or Korean kimchi. But of course, everything I've learned about sauerkraut and kimchi reveals that neither of them constitutes a homogeneous tradition. They are highly varied, from regional specialties to family secrets. Nonetheless, certain techniques underlie both (and many other related) traditions, and my practice is a rather free-form application of these basic techniques rather than an attempt to reproduce any particular notion of authenticity.
In a nutshell, the steps I typically follow when I ferment vegetables are:
1. Chop or grate vegetables.
2. Lightly salt the chopped veggies (add more as necessary to taste), and pound or squeeze until moist; alternatively, soak the veggies in a brine solution for a few hours.
3. Pack the vegetables into a jar or other vessel, tightly, so that they are forced below the liquid. Add water, if necessary.
4. Wait, taste frequently, and enjoy!
Of course, there is more information and nuance, but really, "Chop, Salt, Pack, Wait" is what most of it amounts to.
---
Photo: Sandor Katz illustration by Michael Tonn
Photo: Shredded vegetables in jar by Devitree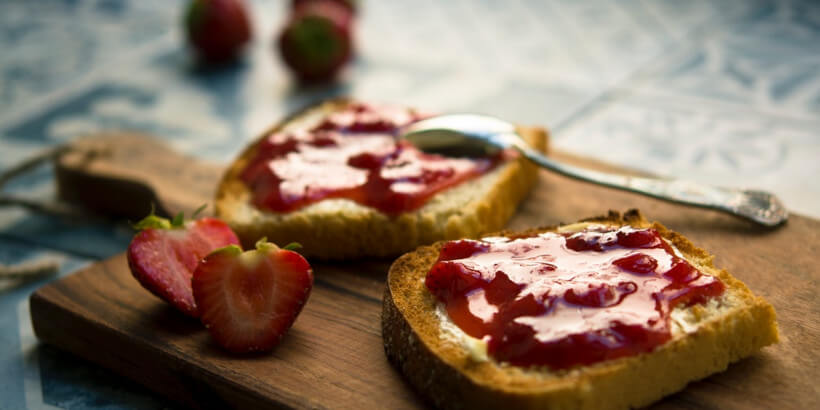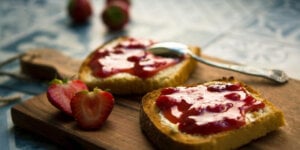 The supply of fresh summer fruit is about to be in abundance and before you know it, apples and pumpkins will abound. If you're lucky and berries or stone fruits are providing a bountiful array of flavor, try this easy method of preserving them: whole fruit jam. This recipe relies on the natural sugars in…
Read More