Sy Montgomery: News of a Long-Lost Brother
His letters were a lifeline, connecting me to a family and a culture I loved deeply in a faraway land that I might never see again.
"Amar Chotto bon Sy," the letters would begin: "My Little Sister Sy."
Ever since my first trip to India in 1992, the boatman who showed me the magical tiger swamp where I worked, Girindra Nath Mridha, had written me faithfully. He spoke little English and I, even less Bengali, but our letters to each other were kindly and lyrically translated by Mr. Mondol, the schoolteacher in Girindra's village of Jamespur.
"Rain has fled along with its wetty clumsyness," he wrote to me in one letter after the monsoon had ended. He proceeded to share the temperature (hot) and health of the family (fine) and express horror at the cool summer temperatures I had reported from New Hampshire: "Such cold can never be seen here!" At Christmas, he was thrilled when I sent a package: "Take our congratulation to send us the holy gift on the occasion of Christmas Day. I open your package with deep love and curiosity…" To comfort me after losing one of our chickens to a predator attack, he wrote, "Very sad to hear your hen is killed by the fox and mongooses. You do your best to help the animal, we got very pleasure to hear protect in this life and the next." He always answered every letter. He waited for mine as I did for his. "Thank you very much," he began one letter, "to write long, treasurous letter. I used to wait for the same as a thirsty bird…."
That's what our letters meant to each other. Each of us longed for word of the other on the opposite side of the world. Our friendship was indeed a treasure. Each of us had opened to the other great wonders, blessings beyond what either of us might have expected from our unlikely meeting.
I had hired Girindra as an act of desperation. My first trip to Sundarbans, the mangrove swamp that was the subject of my book, Spell of the Tiger, was a disaster. Intrigued by the swimming, extraordinarily aggressive tigers there—the only population of known man-eating tiers on Earth—I had hoped in my research to solve the dual mysteries of why the tigers were so aggressive, and why, at a time when tigers were persecuted throughout the world, the people of Sundarbans worshipped theirs.
To do this, I had arranged to work with a charming and highly educated Bengali scientist, Dr. Kalyan Chakrabarti, who had also agreed to act as my translator and to provide a speed boat for our travels. But when I showed up in Calcutta, I found to my dismay that he now had a new job and could not come. He tried to set me up with another English-speaking tiger expert, the assistant director of the tiger reserve. But he was too busy and couldn't get free on such short notice. So I found myself stuck, with my long-suffering photographer friend Dianne Taylor-Snow, in the remote mangrove swamp along the Bay of Bengal known as Sundarbans, where tigers killed about 300 people a year and nobody spoke English, without a speed boat, translator or guide.
Girindra showed up at the tiny lodge where we were staying (the only lodge in the area then) and offered his services as boatman. Day after day, Dianne and I would board his handmade wooden boat. From shortly after dawn till dusk, every day for two weeks, Girindra would power its 10 horsepower motor down the twisting, changing channels of the mangrove swamp into tiger territory.
Between his English and my Bengali, Girinda clearly understood my objective. Bengalis deeply respect writers ("Ami lekika"—"I am an author"—always brought an approving nod, because even in the poorest and most remote villages, everyone knows the works of the great Bengali poets Jassimudin and Rabindranath Tagore). Though my Bengali was atrocious, I was able to explain what I wanted to learn about the tigers and the people here. Girindra clearly understood.
Photo credit Eleanor Briggs
It was clear, too, that Girindra knew the answers to my questions. He wanted desperately to help. He had many stories he wanted to share with me. He had even seen one of his uncles attacked and killed by a tiger. But though we tried to use every word we shared in common like a Swiss Army knife—for instance, "yesterday" meant "any time in the past" and "black" meant the color as well as "deep sadness" as well as "illegal"—it wasn't enough. "I very sorry not full English have," he said to me. "I very sorry not full Bangla have," I replied.
If anything, that frustration only deepened our friendship. We both wanted so badly to communicate. My need was obvious—I had to write my book. Why Girindra so wanted to help was more generous. He was a gentleman. Well-respected in his village, but not a rich or highly educated man, he was not born to high status according to the Hindu caste system. And yet, an American author was looking to him for answers, and respected his knowledge.
Though he couldn't communicate all he wanted to tell me, his help those first two weeks was invaluable. I depended on him to guide me and Dianne through a world that was constantly changing, sculpted hourly by the tides, a place full of mystery and danger unlike any I had ever visited before.
Girindra showed us new wonders daily. There are fish who climb trees here. Tree roots grow up to the sky instead of down through the earth. Gangetic dolphins swim in the brown rivers, occasionally showing you an unlikely pink fin above the surface. Once a swimming tiger crossed in front of our boat. I couldn't even recognize it as a tiger—I thought its head was a rock. But no. It swam across the river in front of us, never giving us a glance. And then, its coat streaming with water, it melted into the mangroves without even giving a shake.
Dianne and I met Girindra's family, and visited his village. It was there, in his beautiful home, made of mud, that he told me why we had met, and why we felt so important to each other:
We must have been, he insisted, brother and sister in a former life.
For me, an only child, that was a deeply moving honor. And it meant a commitment. Later, when we could speak freely, he told me this meant that when I died, he told me, his family would perform the Hindu funeral rights for me. And he if died….
Oh no, I couldn't bear the thought. And he couldn't bear to see me upset. He assured me that a fortune teller had promised him a very long life.
I came back to Sundarbans a second time. And back again a third. Finally I had the great joy of working with two excellent young translators who could finally share with me, verbatim, the many stories Girindra and his friends and family had to tell. They told me of the tiger god and the forest goddess. They told me about tigers who fly through the air, tigers who become invisible. They were not only sharing their sacred myths. They were giving me excellent natural history observations.
Nantu, Girindra's youngest son, sits on the fishing net while one of his sisters, Sharoma (right) and mother, Namita (left) look on.
Photo credit Eleanor Briggs.
A year after my third visit, I had a gift for them in return. Spell of the Tiger is a book largely about them—a book that honors their knowledge, knowledge that most of the world had, until then, largely dismissed as silly superstition. (That book has now been updated and was re-published by Chelsea Green last year.)
On the first day of 1996, brought another gift. I returned with a National Geographic film crew, who would help tell the Mridhas' story to millions around the world. When the Explorer TV program aired September 22, 1996, the people of Jamespur somehow procured a television (I had never seen one in the village before) and hooked it up to a generator to watch themselves on screen. An estimated audience of 50 million worldwide saw a rare program: one that did not show rural, third world people as poor little brown victims, but as well-spoken, eloquent keepers of deep wisdom.
In 2001, Houghton Mifflin published my children's book, The Man-Eating Tigers of Sundarbans. But this time I couldn't bring it in person. I sent it in the mail. Girindra wrote back, with the help of Mr. Mondol. He and his family were elated, especially with the large color photos of themselves and their village.
Still, our precious letters crossed the ocean to each other every few weeks. Girindra wrote me of the rice harvest, of crocodile attacks on women as they fished for prawns, about his daughter's engagement. I wrote about our 750-pound pet pig, sent photos of our snowstorms, told him about my new travels for new books. "I hope you have reached home peacefully by the blessings of Goddess," he would write me. "I pray for you to return to us soon."
But alas, I could not. Via his letters, I was invited to the weddings of both the eldest daughters, Shumitra and Shubadra. I was invited to attend the marriage of Mr. Mondol's daughter, too. I could not afford the expense or the time. I learned that a second tourist lodge was built in Sundarbans. I was invited to attend the opening. In 2004, Girindra asked me to come celebrate the birth of his first two grandchildren. "I pray to both my Deb-Debi as well as to your Christ to accept you good health and long life, and to accept you a further trip to us," Girindra wrote in one letter. "I shall urge you that our days are numbered and these are going to be shortened; so for the last chance should we family not be united in this global existence." Still, I could not come.
We wrote each other regularly for more than a decade. And then, in 2007, his letters abruptly stopped.
At first I was not alarmed. Every so often our letters–and sometimes my packages to him and the family–got lost in the mail.Once, in 1993, Girindra said he had written six letters to me that never arrived. ("I very very sad my letters not come. I cannot think of this position! Sy, I am not forget you!" he had promised.) So I wrote again, and again. I wrote directly to Mr. Mondol also.
Still my letters went unanswered.
I reminded myself of Girindra's long lifeline, the one the fortune teller saw. But then there were also the nagging facts: Girindra and his family, after all, lived in an area with no doctors, no medicines, no electricity, no running water. A simple infection we could fend off with a pill could kill any one of them. So could a boating mishap, a cyclone (to which the area was prone—I was in one) or an accident with the ubiquitous machete. And so could any of the area's many venomous snakes, estuarine crocodiles or man-eating tigers.
At my request, Girindra always had shared with me the latest tiger sightings in the neighborhood: "At 12 night on 19th September, I was to be attracted by the tiger," he wrote in one letter. "I light torch and saw the tiger coming. I cried out, then and there, it is stopped by standing on the surface of the river. But my companion fled away and finally I also had escaped running….On the morrow morning we saw its foot print moving around the boat on river bank."
But kindly, knowing the fear this tale would strike into my heart, he continued, "Don't worry about it. I have been brought up in the terrors of tiger and snake of Sundarbans, so it's very common to us."
But I did worry.
Hearing nothing from him, I found an email address for the new tourist lodge. I got no response (apparently the emails actually go to an office in Calcutta.) I shared my fears with my translators, Shankar and his wife Soma. They have not been back to Sundarbans, busy as they are with their careers and now a young daughter. I considered into hiring a private detective. Shankar advised me this would be difficult and likely, I would be taken advantage of, since I was so far away. Then, in 2008, Shankar and Soma wrote me they had seen Girindra on TV in an Indian documentary. He was filmed collecting honey. At least when that was filmed—and how long ago had that been?–he was alive and well.
Later that winter, a filmmaker on a project in Sundarbans offered to hand-carry a letter to Girindra from me, and I was thrilled; but as it happened, he never got to Jamespur. The filmmaker said gave my letter to an Indian forestry official. Whether it was ever delivered I do not know.
And then came another huge cyclone. Sundarbans has always been prone to terrible winds and floods, but global climate change has made them both more frequent and more violent. Jamespur, Shankar and Soma wrote me, was heavily hit. The village may even have been destroyed.
My heart sank. Perhaps I would never know what happened to Girindra and his family. But still, not a day passed that I didn't wonder: Were they alive? Had they moved away? Had my letters and address been destroyed in a flood or a cyclone?
I had nearly given up on ever finding them. And then, in the last moments of 2010, with a National Geographic filmmaker's prompting I got in touch via email with an old friend, the filmmaker and founder of the Wildlife Protection Society of India, Belinda Wright.
It took Belinda one day to get back to me with the news:
They found Girindra. He is alive and well and living in Jamespur.
WPS fieldworkers had few details to relay. I still don't know what happened to our letters. But I have another one going out to him today, and have sent another message through Belinda's colleagues. I want to assure Girindra and his family that I, too, am alive and well….and awaiting his next letter, like a thirsty bird.
Photo courtesy of Sy Montgomery
Sy Montgomery's book, Spell of the Tiger: The Man-Eaters of Sundarbans, is available now.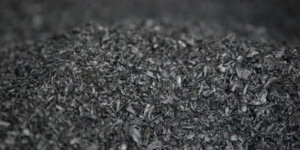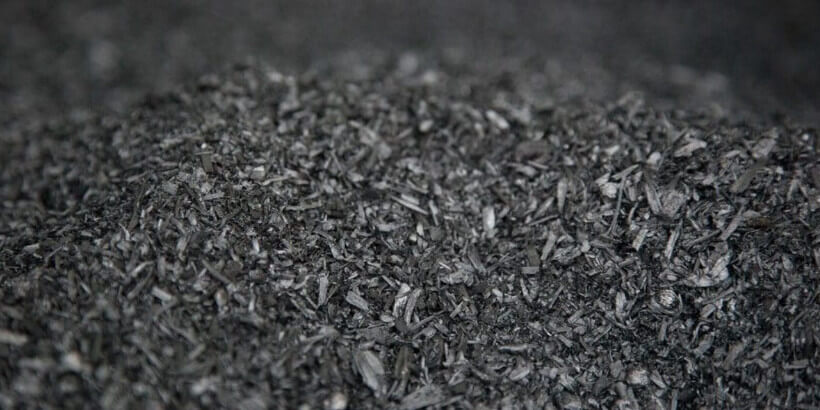 For something that looks like a lump of charcoal, biochar certainly has a great press agent. The subject of books, articles, blog posts, research papers, workshop presentations, conference talks, and various top-ten-ideas-that-will-change-the-world lists, biochar enjoys a reputation that has, so far, exceeded its actual accomplishments. That's too bad. Its potential ability to address a variety…
Read More