Monday, October 27th, 2014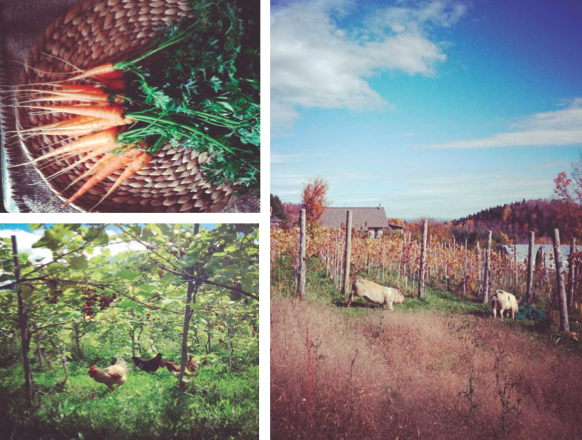 Is it possible to capture landscape in a bottle? To express its essence of place—geology, geography, climate, and soil—as well as the skill of the winegrower?
That's what Deirdre Heekin and her chef/husband, Caleb Barber, set out to accomplish on their tiny, eight-acre hillside farm and vineyard in Vermont.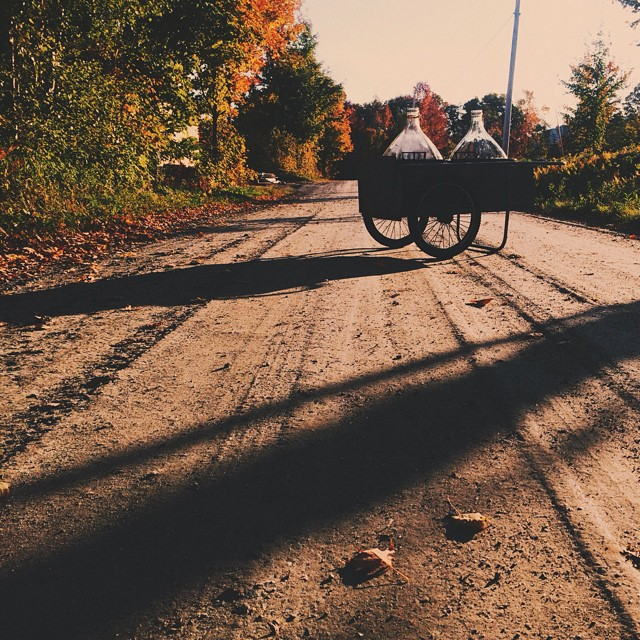 "Our farming came from wanting to grow particular vegetables for our restaurant kitchen. Once we started going with the restaurant garden and farm, I also became interested in the process of making wine. I was doing a lot of work representing organic and biodynamic wine growers on our wine list. Intellectually, I knew the whole process of making wine, but I had never done it on my own. I wanted to do that, just for my own edification," Heekin told Modern Farmer in a recent interview. "In the second year we went to go visit another Vermont vineyard that was making some really lovely wine and it dawned on us. We have a fantastic south facing slope that would be perfect for a vineyard, there are some great people doing it in Vermont — let's just do it. We left that particular winery with 180 plants that day. We planted that summer. It has been full tilt growing as we go along. We are now in our fifth vintage."
Challenged by cold winters, wet summers, and other factors, Heekin and her husband set about to grow not only a vineyard, but an orchard of heirloom apples, pears, and plums, as well as gardens filled with vegetables, herbs, roses, and wildflowers destined for their own table and for the kitchen of their small restaurant—Osteria Pane e Salute, a restaurant in Woodstock, Vermont.
But An Unlikely Vineyard involves much more. It also presents, through the example of their farming journey and winegrowing endeavors, an impressive amount of information on how to think about almost every aspect of gardening: from composting to trellising; from cider and perry making to growing old garden roses, keeping bees, and raising livestock; from pruning (or not) to dealing naturally with pests and diseases.
Accompanied throughout by lush photos (Heekin is also an avid Instragrammer), this gentle narrative will appeal to anyone who loves food, farms, and living well.
An Unlikely Vineyard: The Education of a Farmer and Her Quest for Terroir by Deirdre Heekin is now available.