Tuesday, September 9th, 2014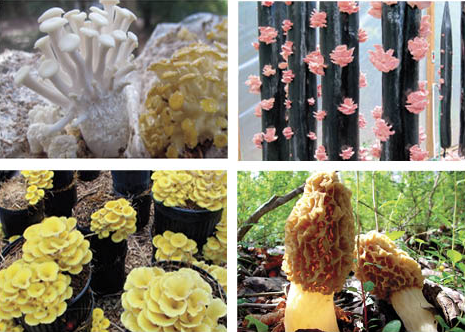 Calling all you fungi (and fun gals), it's time to celebrate National Mushroom Month.
Our mycological-minded authors know more than a thing or two about the fascinating world of mushrooms—whether its foraging, cultivating, or concocting tasty recipes, we here at Chelsea Green have the books that are sure to answer your mushroom musings.
NEW Mushroom Books in 2014
Organic Mushroom Farming and Mycoremediation - In this comprehensive mushroom guide, mycologist Tradd Cotter shares innovative new methods for urban and off-grid growing, making mushroom-infused beers, morel cultivation, and more. Hear from the author himself and get a taste of his infectious enthusiasm for fungi as he urges people to "think like a mushroom" during his interview on Radio Vermont's Mark Johnson Show. And, check out Cotter's wild and cultivated mushrooms in the slideshow of images at the end of this post.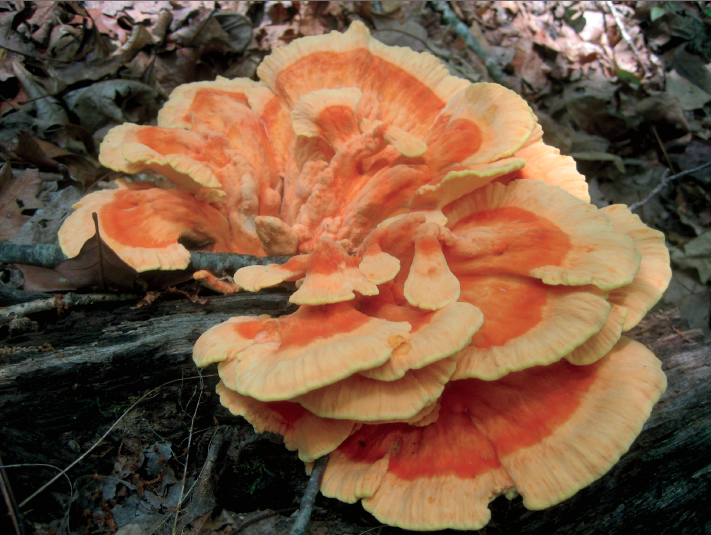 Farming the Woods - This book by Ken Mudge and Steve Gabriel looks at agriculture from a completely new perspective—one that relies on forests for growing a wide range of food and medicinals, rather than open fields with straight rows of crops. Chapter 5 is all about mushrooms including stats on US production, cultivation tips, consumer demand, and species profiles. Here's a preview of the foreword and introduction for Farming the Woods.
Chelsea Green Classics Featuring Mushroom Content
The Resilient Farm and Homestead - Ben Falk, award-winning author and expert permaculturalist, has written a manual for developing durable, beautiful, and highly functional human habitat systems fit to handle an age of rapid transition. Read what he has to say about the power of fungi and how, in addition to providing food and medicine, their existence makes ecosystems more resilient.
Edible Landscaping with a Permaculture Twist – Think mushrooms and cocktails don't mix? Think again. Michael Judd shares this recipe for a Maple Mushroom Martini featuring mushroom infused vodka.
Chanterelle Dreams, Amanita Nightmares - This fascinating and fresh look at mushrooms—their natural history, their uses and abuses, their pleasures and dangers—is a splendid introduction to both fungi themselves and to our human fascination with them. Author Greg Marley sat down with us back in 2010 to talk about mushroom culture around the world and of course, his favorite edible mushroom.
And now, a slideshow of 'shrooms…