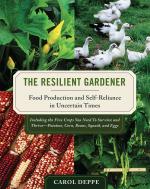 Like this book? Digg it!

Book Data
ISBN: 9781603580311
Year Added to Catalog: 2010
Book Format: Paperback
Book Art: Color insert
Dimensions: 7 1/2 x 9 1/2
Number of Pages: 336
Book Publisher: Chelsea Green Publishing
Release Date: September 28, 2010
Web Product ID: 538
The Resilient Gardener
Food Production and Self-Reliance in Uncertain Times
"In the years since Carol Deppe wrote the classic Breed Your Own Vegetable Varieties, she has continued to grow in deep wisdom and experience. The Resilient Gardener is brilliantly timely, and shows us how to create gardens that can survive our increasingly erratic weather, while supplying key nutrition lacking in most vegetable gardens. This book fills a critical niche, and I recommend it unreservedly."

—Toby Hemenway, author of Gaia's Garden: A Guide to Home-Scale Permaculture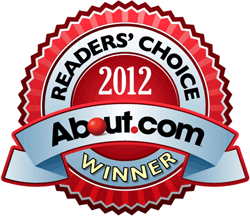 2011 Winner: About.com Reader's Choice Award - Best New Gardening Book!
Selected by Amazon.com as one of the Top 10 Books of 2010 in the Home and Gardening Category!
Visit the author's website at www.CarolDeppe.com.
Scientist/gardener Carol Deppe combines her passion for gardening with newly emerging scientific information from many fields — resilience science, climatology, climate change, ecology, anthropology, paleontology, sustainable agriculture, nutrition, health, and medicine. In the last half of The Resilient Gardener, Deppe extends and illustrates these principles with detailed information about growing and using five key crops: potatoes, corn, beans, squash, and eggs.
In this book you'll learn how to:
Garden in an era of unpredictable weather and climate change
Grow, store, and use more of your own staple crops
Garden efficiently and comfortably (even if you have a bad back)
Grow, store, and cook different varieties of potatoes and save your own potato seed
Grow the right varieties of corn to make your own gourmet-quality fast-cooking polenta, cornbread, parched corn, corn cakes, pancakes and even savory corn gravy
Make whole-grain, corn-based breads and cakes using the author's original gluten-free recipes involving no other grains, artificial binders, or dairy products
Grow and use popbeans and other grain legumes
Grow, store, and use summer, winter, and drying squash
Keep a home laying flock of ducks or chickens; integrate them with your gardening, and grow most of their feed.
The Resilient Gardener is both a conceptual and a hands-on gardening book, and is suitable for gardeners at all levels of experience. Resilience here is broadly conceived and encompasses a full range of problems, from personal hard times such as injuries, family crises, financial problems, health problems, and special dietary needs (gluten intolerance, food allergies, carbohydrate sensitivity, and a need for weight control) to serious regional and global disasters and climate change. It is a supremely optimistic as well as realistic book about how resilient gardeners and their gardens can flourish even in challenging times and help their communities to survive and thrive through everything that comes their way — from tomorrow through the next thousand years.