The Happiness Trip
Foreword by Antonio Damasio
In this wide-ranging, fascinating book, Punset takes us on a journey through the many sciences he's mastered to find the origins and purpose of human happiness. He moves effortlessly from microbiology to psychology, never missing a step. I dare anyone to read a single page without learning something new.

—Daniel Gilbert, Harvard University, author of Stumbling on Happiness
First in a trilogy on Happiness, Love, and Power by Spain's leading science personality.
"We have set out on the unknown waters of our potential happiness with no previous knowledge, no maps. There are no models in nature. It is only recently that the scientific community developed technical instruments to measure the impact of emotions and stress. These have given rise in turn to the search for happiness, which immediately burst onto the field of scientific analysis."
The search for happiness is quintessentially human—a concept that figures foremost among our deepest desires, yet an emotion late to evolve and as yet barely understood. As Eduardo Punset explains, "A century ago, the average human lived to the ripe old age of thirty. It was just enough time to learn to survive (if you were lucky) and fulfill the biological imperative: to reproduce and rear the next generation. There was no future and therefore no reason to spend much time thinking about a goal as frivolous as the pursuit of happiness. Happiness belonged to death and the sweet hereafter; it depended on the gods. The scientific revolution unleashed one of the most important changes in the history of humankind: the prolongation of life expectancy, forty or more superfluous years (in biological terms). For the first time, mankind has a future and, logically, begins to think about how to be happy in the here and now."
The Happiness Trip is a lucid and passionate approach to the science of happiness and its conditioning factors: emotions, stress, hormonal flows and aging, as well as the social, economic, cultural and religious aspects associated with the emotion. Here Punset explains the most recent scientific discoveries on the issue and, in the final chapter, proposes a "formula" for happiness.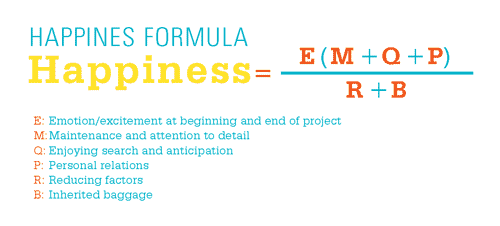 Sciencewriters Books Imprint
With the publication of The Happiness Trip Chelsea Green adds to the newly launched Sciencewriters Books, a new imprint to develop outstanding works of science for the general public. Sciencewriters Books is codirected by Lynn Margulis and Dorion Sagan, founders of Sciencewriters, an educational partnership devoted to advancing science through fantastic and informative books, videos, and other media (www.sciencewriters.org). Blending exciting writing with depth of knowledge and dedication to scientific integrity, Sciencewriters Books will publish new and established authors on cutting-edge topics that are key to our survival.