If you love the joys of eating home-garden vegetables but always thought those joys had to stop at the end of summer, this set of three books by master organic farmer Eliot Coleman is for you.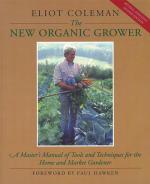 Eliot Coleman's first book, The New Organic Grower has become a modern classic. In this newly revised and expanded edition, Coleman continues to present the simplest and most sustainable ways of growing top-quality organic vegetables. Coleman presents practical information on marketing the harvest, on small-scale equipment, and on farming and gardening for the long-term health of the soil.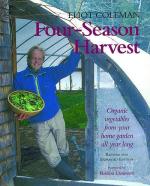 In Coleman's second book, Four-Season Harvest, he introduces the surprising fact that most of the United States has more winter sunshine than the south of France, and shows how North American gardeners can successfully use that sun to raise a wide variety of traditional winter vegetables in backyard cold frames and plastic covered tunnel greenhouses without supplementary heat. Coleman expands upon his own experiences with new ideas learned on a winter-vegetable pilgrimage across the ocean to the acknowledged kingdom of vegetable cuisine, the southern part of France, which lies on the 44th parallel, the same latitude as his farm in Maine.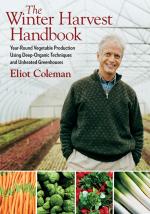 Coleman continues to push the limits of the harvest season on his world-renowned farm in Harborside, Maine, and shares the secrets to his success in his latest book, The Winter Harvest Handbook. Gardeners and farmers can use the innovative, highly successful methods Coleman describes in this comprehensive handbook to raise crops throughout the coldest of winters. Coleman offers clear, concise details on greenhouse construction and maintenance, planting schedules, crop management, harvesting practices, and even marketing methods in this complete, meticulous, and illustrated guide. Readers have access to all the techniques that have proven to produce higher-quality crops on Coleman's own farm.