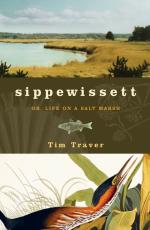 Like this book? Digg it!

Book Data
ISBN: 9781933392141
Year Added to Catalog: 2006
Book Format: Hardcover
Book Art: World Rights, B&W Illustrations
Dimensions: 5 5/8 x 8 5/8
Number of Pages: 264
Book Publisher: Chelsea Green Publishing
Old ISBN: 1933392142
Release Date: September 30, 2006
Web Product ID: 211
Also in Nature & Environment
Sippewissett
Or, Life on a Salt Marsh
"Tim Traver has written not just about a salt marsh, but also about the experience of living near one. He reflects upon what others--scientists, poets, philosophers, relatives, local residents and even occasional visitors--tell him about Sippewissett marsh. And, while the book is focused on his marsh, it is really about a man's relation to nature on a large scale."

—John Teal, coauthor of Life and Death of the Salt Marsh
Nautilus Book Award: Silver Winner in Ecology/Environment/Sustainability
A biography of the famous New England salt marsh, interweaving science, history, and memoir.
Tim Traver's Sippewissett is heir to a rich history of nature writing. Akin to classics like Aldo Leopold's A Sand County Almanac and Annie Dillard's Pilgrim at Tinker Creek, the book forms an eloquent bridge between ecology and memory, science and art.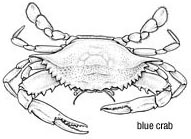 There is poetry in his retelling of the past, a childhood of mud and tides and water; there is great love in the peace and satisfaction he finds later in life fishing and clamming and watching his own children discover the secrets of the marsh. In Sippewissett, readers will discover one of science's most studied places, visited by some of America's greatest biologists—from Louis Agassiz to Rachel Carson—through the eyes of someone determined to rethink the roles of science, love of place, and morality in the vital work of Earth stewardship.

Illustrations by Bobbi Angell
When did the land actually stop being sacred to us? Did anyone record the moment or rather was it a dimming of awareness across years? Did we become modern producer-consumers by misattention, caught by time and opportunity while our meanings changed? Is that how we lost our way, moving nowhere but toward progress? Or is the land still sacred to us, and we just have to turn over more stones to know it?
—Sippewissett