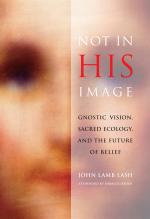 Like this book? Digg it!

Book Data
ISBN: 9781931498920
Year Added to Catalog: 2006
Book Format: Paperback
Book Art: Glossary, Notes, Index
Number of Pages: 464 pages
Book Publisher: Chelsea Green Publishing
Old ISBN: 193149892X
Release Date: November 30, 2006
Web Product ID: 214
Not in His Image
Gnostic Vision, Sacred Ecology, and the Future of Belief
Afterword by Derrick Jensen
Sometimes a book changes the world. Not In His Image is such a book. It is clear, stimulating, well-researched, and sure to outrage the experts. Take it from a scientist: the 'experts' are often wrong. In fact, a hallmark of breakthroughs is that they are usually well-researched and outrage 'experts.' Science shows the importance of trusting clear thinking about direct evidence. This book is full of both. Get it. Improve not just your own life, but civilization's chances for survival.

—Roger Payne, Ph.D, MacArthur Fellow, president of Ocean Alliance, author of Among Whales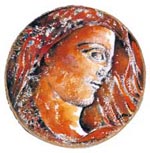 Basing much of Not in His Image on the Nag Hammadi and other Gnostic writings, John Lamb Lash explains how a little-known messianic sect propelled itself into a dominant world power, systematically wiping out the great Gnostic spiritual teachers, the Druid priests, and the shamanistic healers of Europe and North Africa. They burned libraries and destroyed temples in an attempt to silence the ancient truth-tellers and keep their own secrets. But as Lash reveals, when the truth is the planet Earth it cannot be hidden or destroyed.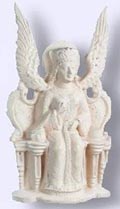 Not in His Image delves deeply into the shadows of ancient Gnostic writings to reconstruct the story early Christians tried to scrub from the pages of history, exploring the richness of the ancient European Pagan spirituality—the Pagan Mysteries, the Great Goddess, Gnosis, the myths of Sophia and Gaia—and chronicles the annihilation of this Pagan European culture at the hands of Christianity.
Long before the birth of Christianity, monotheism was an anomaly; Europe and the Near East flourished under the divine guidance of Sophia, the ancient goddess of wisdom. The Earth was the embodiment of Sophia and thus sacred to the people who sought fulfillment in her presence. This ancient philosophy was threatening to the emerging salvation-based creed of Christianity that was based on patriarchal dominion over the Earth and lauded personal suffering as a path to the afterlife. As Derrick Jensen points out in the afterword, in Lash's hands Jesus Christ emerges as the agent provocateur of the ruling classes.