Reviews
Review
What I'm Reading This Week
Booked Up
By JEFFREY ST. CLAIR
counterpunch.org
April 26 /27, 2008
Back in the 1960s there's was much banter about who would write the great American novel. Well, I think I've found the book: An Unreasonable Woman by Diane Wilson. There's a catch. This isn't fiction. And it's all the more powerful for that reason. Part memoir, part thriller, part manifesto, Wilson's book is a mesmerizing account of her life as a shrimper on the Gulf of Mexico operating out of the little town of of Seadrift, Texas. Times are hard. The shrimp are running out. People are getting sick. The tiny hamlet is being gobbled up by chemical plant sprawl and drowned in toxic effluent. Wilson, mother of five, decides to take action, direct action against the chemical and oil giants. And thus begins a tale as gripping as The Perfect Storm and as unnerving as the movie Silkwood. But the real treasure here is the quality of Wilson's writing. This is no as-to account, ghost written by some third rate editor at a New York publisher. Wilson's voice is unforgettable from the opening paragraph. A southern voice on a literary level with that of Flannery O'Connor, Fanny Flagg and Lee Smith from the great novel Oral History. Her story is genuinely heroic, but Wilson's evocative descriptions of her daily life on the gulf (mending the cumbersome nets, raising her autistic son Crocket, the flight passterns of shorebirds, the stench from the bloated corpses of poisoned dolphins) seal the deal. So rip down those tattered posters of Che and tape up one of Diane Wilson. Or better yet forget the poster and a hop a ride down to the Chemical Gulf and join the fight.
---
An Unreasonable Woman makes Library Journal Fall Picks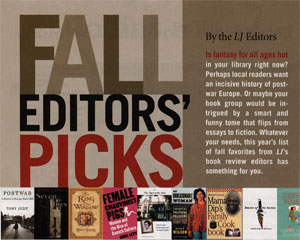 It is not often that a publisher has to worry about scheduling a book tour around an author's jail term, but then Diane Wilson is no ordinary writer. In 2002, the then 52-year-old former shrimp boat captain–turned–environmental/political activist jumped the fence at a Dow Chemical plant in her hometown of Seadrift, TX, climbed a 70' tower, and chained herself there for eight hours to protest Union Carbide's denial of responsibility for the 1984 chemical plant explosion in Bhopal, India, that left thousands dead. (Dow, which now owns Union Carbide, has refused to clean up the site.)
"At the trial, the district attorney said I was a very dangerous woman," says Wilson, who is appealing her four-month jail sentence but expects to lose. "Believe me, I was not like this when I first started my activism." Her memoir, An Unreasonable Woman(see review, p. 175), traces the remarkable transformation of an ordinary working-class mother of five, who in 1989 read a newspaper article that identified her impoverished Calhoun County as the most polluted in the country.
"There are pivotal points in people's lives, and if they don't move on it, their lives are lacking for it," Wilson tells LJ. In her case, she chose to launch a grass-roots campaign to stop Formosa Plastics and other chemical companies from further dumping their toxic waste into the fragile bays along Texas's Gulf Coast. When town meetings, letter-writing, and lawsuits had little effect, Wilson undertook more drastic acts of civil disobedience, including staging several hunger strikes, until finally in 1994 she won "zero discharge" agreements (meaning no liquid effluent discharge into the environment) from Formosa and Alcoa.
"This is the story of the power of one individual to effect change," remarks Chelsea Green publisher and cofounder Margo Baldwin. With Wilson's book, Baldwin explains, the Vermont-based publisher of books on sustainable living is returning to its original intent of doing "exciting, important titles that would inspire as well as address practical aspects." Baldwin had stepped out of the day-to-day running of the company but returned in late 2002 out of concern that its focus had grown too narrow. "We didn't drop the how-to," says Baldwin, "but we felt we had to publish broader-visioned books that would reach a wider audience."
At the same time, Chelsea Green is making another departure, reissuing Molly Bang's pictorial biography, Nobody Particular: One Woman's Fight To Save the Bays (Sept. ISBN 1-931498-94-6. pap. $10), which Holt published in 2000 as a children's picture book. Bang's striking black-and-white story panels set against a backdrop of color illustrations, Baldwin thought, hadn't found its right audience the first time. She decided it would be interesting to promote the book as a young adult graphic novel to accompany Wilson's memoir.
This past June, Wilson attended BookExpo America in New York City, but further book promotion plans depend upon the outcome of her appeal and the ruling's timing. Chelsea Green is working on a contingency plan, including videotaping Wilson for a virtual tour and having her do some podcasting from jail. "If worst comes to worst," says Baldwin, "we may sell books outside the jailhouse to help publicize her plight and raise money for her legal defense fund. I'm sure we can find a lot of 'unreasonable women' to participate!" —Wilda Williams
---
Starred Review from Library Journal
* Wilson's story of greed, politics, polluters, and outright dishonesty is one we have unfortunately heard before: big industry tries to bulldoze through permits, regulations, and environmental and worker safety to arrive at a profit. The Seadrift, TX, native doesn't like it when she reads in the paper that her county has the worst pollution in the nation (this was in 1989).
A shrimp boat captain and mother of five, Wilson goes on to discover that a multibillion-dollar corporation, Formosa Plastics, is killing her catch and her friends by dumping toxic chemicals into the bays. And that's not all: agencies that are supposed to watchdog polluters (e.g., the Environmental Protection Agency) do not, and politicians who have a responsibility to their constitutents serve the few, often themselves, first. Even friends betray and threaten, yet Wilson takes action, asking questions, studying, following through. Her story is delivered in an affecting, soft-spoken style that pulls readers in. There is more to be learned from this extraordinary woman than how to fight big industry; let her teach you.
---
Starred Review from Booklist
by Carol Haggas
* In the battle to halt the monstrous pollution destroying Texas' Lavaca Bay, it seemed impossible that one little lady could take on a multibillion-dollar international chemical company and win—but win Wilson did. A minimally educated shrimp-boat captain and mother of five, Wilson suffered great personal tragedy, including death threats and divorce, in her frustrating and demoralizing crusade against Formosa Plastic's proposed $1.3 billion expansion of its PVC manufacturing facility in Calhoun County, Texas, already deemed the most toxic district in the country. Armed with nothing more than her deep-seated love for the bay outside her door and an unwavering sense of justice, Wilson almost single-handedly set out to reveal the environmental destruction, worker intimidation, legal machinations, and political manipulation that epitomized Formosa's ruthless business practices. With unbridled passion, Wilson renders her "Diane-versus-Goliath" confrontation in honest and unadorned prose, liberally and gracefully lacing it with passages of heartbreaking lyricism and provocative wisdom that reveal the depth of her commitment. Few people in this world deserve to be called heroes; Wilson assuredly is one of them.
YA/S: Environmentally aware teens will be engaged by Wilson's Erin Brockovich-like, homespun heroism. CH.
---
Publisher's Weekly Review
July 18, 2005
With the discovery that her "piddlin' little county on the Gulf Coast" led the nation in toxic emissions, shrimper Wilson, a mother of five, found herself embarking on a voyage of discovery and activism that would strain her marriage and stretch her horizons. A David up against big-time chemical Goliaths, Wilson is a gifted storyteller, rendering dialogue and pacing plot turns as a novelist might. Anonymous informants, uncomfortable whistleblowers, unanticipated opposition from civic powers and seductive offers of cash bribes pepper this first-person account of Wilson's attempts to save her hometown. Although there are moments when the trail of meetings, memos and petitions seems drawn out, the tell-everything approach reveals how a woman awed to discover "they can lie on TV news! And it is all right!" can learn to master the media. Wilson's hunger-striking, boat-sinking and pole-climbing—combined with the help of a pro bono lawyer and a Greenpeace activist—ultimately wring a "zero tolerance" agreement out of Formosa Plastics and Dow/Union Carbide. Wilson's book is longer than it needs to be, but her Texas twang is catchy, and often spellbinding, as she goes about her mission, sometimes with a child "by one hand and a handful of documents in the other."
---
Review
New Age Retailer
June, 2006
Having grown up in a small, conservative community of shrimpers on Texas' Gulf Coast, Diane Wilson is an unlikely feminist and activist. Her story, which she tells unfalteringly in her own voice, explains how a shy, introspective, yet feisty female learned to wield power in the political arena.
Enraged by the gradual destruction of natural, life-sustaining ecosystems by large chemical companies in her neighborhood, she began seeking out the help and protection of professionals. Gradually, she became disillusioned with lawyers, government agencies, career activists, and the male-oriented approach to problem-solving. She learned to rely on her own instincts, resources, and courage.
The suspense-filled tale Wilson spins does not have a typical happy ending. Having struggled through challenge after challenge, she finds herself, like any great heroine, at the depths of despair. In that moment of surrender, she discovers her spiritual wings and takes flight. She arrives, in the end, at a new beginning. Her fight to save Seadrift, Texas, from the ravages of unbridled industrial pollution continues as the book concludes. As spellbinding as the series of events she describes is, the greater story is that of her own inner growth. We are fortunate that she has chosen to share her tale with us.
Anna Jedrziewski
Spirit Connection New York
New York, N.Y.
---
Review
Clamor Magazine
by Brad Johnson
Jan/Feb 2006
I first saw that this was a book about protecting the environment from toxic chemicals my initial reaction was a big yawn, envisioning lobbyists roaming the halls of government or activists collecting street corner petitions to send off to Washington. That was before I heard Diane Wilson speak, before I met her on her book tour, and before I breezed through her spellbinding Erin Brokovich-style memoir An Unreasonable Woman in a single sitting in the course of an afternoon.
In the debate over environmental protection there is a tendency to portray environmentalists as a special interest group made up of elites who seek to burden ordinary people with regulations. Diane Wilson couldn't be farther from that stereotype. Wilson is simply a shrimper and mother of five children on the Texas Gulf Coast who eventually gets tired of seeing empty shrimp boats coming in, dead dolphins floating in the gulf, algae blooms destroying fish nets, chemical plants blowing up, and workers getting seriously injured on the job, or becoming sick with chronic illnesses. So when Taiwan based serial polluter Formosa Plastics comes to Seadrift offering much needed jobs and seeking to avoid any environmental restrictions the fight as on.
Diane starts out knowing virtually nothing about politics or the toxic pollutants that companies like Formosa are discharging into the bay. Her main supporters at some of her first rallies were her children. But along with a friend, co-worker and an activist, and a lawyer in Houston she begins to learn about the issues, and also quickly learns to be skeptical of regulators and representatives of Formosa. Eventually she becomes an expert who knows more about Formosa's pollutants than the company itself and soon begins getting phone calls from whistle blowers, and sick and injured workers, about what is really going on at Formosa.
Part of Ms. Wilson's thesis is that change can occur when one is willing to put oneself in harms way and make sacrifices. If Ms. Wilson was "reasonable" she could have accepted any of the numerous offers she received from Formosa that would have brought her personal wealth and security. Instead she put herself on the line to fight for an ecosystem that she loved and a way of life that many other people depended on. Being spontaneous has also led Ms. Wilson to do solidarity work with the victims of the Bhopal chemical accident in India. She currently faces criminal charges in Texas for scaling a tower at the Union Carbide plant near her hometown to protest the Indian governments decision (later reversed) to drop litigation against Union Carbide for the chemical leak that killed thousands of people. Ms. Wilson was also instrumental in starting the women's anti-war group Code Pink.
In some ways it's a bit sobering and depressing to see just difficult it is to get a corporation to change their behavior, and how impotent our own government has become at regulating worker safety, and environmental protection. But Ms. Wilson's book poses a question that perhaps all of us need to think more about: is it "reasonable" to remain silent and passive when things we love are being destroyed by corporations?
So what is the explanation for Diane Wilson's commitment and courage? For her it seems very simple. It was her love for the bay she grew up with and considered alive that led her to ignore everyone who told her she was crazy for taking risks and fighting a polluter. And while her struggle has at times brought a lot of pain and heartache to her and her family following the path she did probably hasn't been all bad. Her story has provided a ton of inspiration to nearly everyone who has heard it.
---
Review
Public Citizen News
By Andrianna Natsoulas
November/December 2005
An Unreasonable Woman follows the path of one woman (who is in fact very reasonable) who fights to protect her community, her bay and her livelihood from a toxic chemical company. The woman is Diane Wilson, mother of five and a fourth-generation shrimper from a small town called Seadrift on the Texas Gulf coast.
The chemical company is Formosa Plastics Corp., one of the largest plastic manufacturers in the United States. Headquartered in New Jersey, it has revenues of about $2 billion a year. Formosa planned on building a plant right outside Seadrift, but Wilson and the movement she built went all the way to the state capitol to stop it. By winning her campaign, she saved nearby traditional shrimping grounds from destruction.
Wilson fills the book with sharp family anecdotes, extreme sarcasm and a Texas accent you can almost hear. She gives the straight scoop on all the players, including shrimpers, city lawyers and environmentalists. What she doesn't joke about are the chemical giants that wield enormous power in Texas—not only Formosa but also Union Carbide, whose plant killed more than 20,000 people in Bhopal, India.
When Wilson started her activism, she learned that the chemical companies almost always get their way with politics, environmental permits and the media. Wilson writes that "what [she] was doing was no more attention getting than a cow bellering for its calf."
Nonetheless, she got everyone's attention. Wilson quickly learned how to use all the tools of the activist (people, media, friendly lawyers, politicians, environmentalists, direct action and even a debilitating hunger strike.
Ultimately, Diane Wilson forces Formosa out of town. That's why An Unreasonable Woman is a story that will empower every citizen to stand up and fight corporate ruthlessness, even when all the odds are against you.
---
Review
From Altar Magazine
By Margaret Foley
Winter 2005
When Diane Wilson, a Texas Gulf Coast shrimper, discovers that an EPA Toxic Release Inventory names her home county, Calhoun County, as the most toxic in the nation, she takes action. Due to lax regulations, petrochemical plants in Texas and Louisiana were spewing toxic emissions into the water, polluting Lavaca Bay, where Wilson's family had caught shrimp for four generations. For Wilson, this knowledge provides a concrete explanation of changes that had taken place ever since corporations, such as Alcoa, Union Carbide, and Formosa Plastics, set up shop. Shrimpers had begun to notice their nets were full of dead shrimp and that the bay's dolphins were dying. When Wilson decides to fight Formosa Plastics over its permits for a new facility, she lays bare many social fissures, not only in her hometown of Seadrift, but throughout the surrounding counties as well. Shrimping, like many other traditional industries, is no longer profitable, making it difficult to support a family. The availability of jobs at the new petrochemical plants provided a welcome financial supplement for many families. While the area was full of rumors about the detrimental effects of these corporations, few people were willing to risk their livelihoods by challenging their employers. Wilson's intense account of her long, but ultimately successful, attempt to force Formosa and the other area corporations to implement zero-discharge policies is full of colorful characters. Throughout her struggle she is helped—as well as hindered—by family, friends, environmental activists, union members, lawyers, and government officials. In a page-turning ending, Wilson decides to sink her shrimp boat on top of an illegal wastewater discharge pipe Formosa Plastics has placed in Lavaca Bay. This book suffers from a few problems. For example, the chronology of events is difficult to follow because Wilson never says what years any of the action takes place, although mentions of people such as Governor Ann Richards hint at the late 1980s and early 1990s. However, that does not detract from the book's powerful and engaging story. Wilson's tale speaks to today's political culture. As the Bush administration weakens environmental protections and gives policies misleading names such as "Clean Skies," Wilson's experience is an important reminder that it only takes a few committed people to effect change. Protecting the environment is about much more than preserving plant and animal habitats. It is also about protecting people, their health, and their livelihoods.
---
In Review
YES! Magazine
Winter 2006
By Jodie Evans
Diane Wilson never set out to be an environmental activist. A fourth-generation shrimper in Seadrift, Texas, she wanted nothing more than to be left alone on the water, communing with the bay she considered a grandmother. After a fellow shrimper appeared at the docks with an article that named their county the most polluted in the nations, Wilson tried to forget the news, but found she could not.
Her remarkable memoir chronicles the personal journey that led her to challenge Formosa Plastics, a multinational, multibillion-dollar company discharging lethal chemicals into Lavaca Bay. Dismissed and threatened at every turn, Wilson continued to speak up for the water she loved and the people whose living and life depended on it. In the process, Wilson, a mother of five, became a fully radicalized and empowered activist.
A silent child, an adolescent so shy that she left the podium without delivering the salutatorian speech she was chosen to deliver at her junior high school, Wilson could not have imagined that one day she would speak in front of thousands of people at protests and conferences, or directly confront political and industrial leaders.
But, as she wrote, "There comes a time when the home needs protecting and the line needs drawing and anybody that dares cross it acts at their own peril." When that time came for Wilson, she quickly found her voice and its immense power.
Wilson's voice rings out clear, strong, and fiercely original in the pages of An Unreasonable Woman, from her peril-at-sea prologue to her victorious epilogue. Her narrative is peppered with Texas dialect-"sure" is often "shore," for example. But for all this down-home talk, Wilson's writing also encompasses stunning metaphors and finely detailed observations. She writes, "I was beginning to discover the difference between women and other women, and it wasn't measured by filling in their weights or their shoe sizes on a piece of paper. A woman's difference was measured by whether she listened to herself at all."
Wilson listens to herself deeply. Her actions as an activist are profoundly intuitive, guided by dreams, instinct, synchronicity, and a great deal of pluck. After spontaneously deciding to stage a protest outside a formal Formosa event, she writes: "It was only the sheer audacity of this protest that rattled anybody at all. That and the fear I might do something worse.. That was how I realized the power of action. Didn't matter what kind. Planned, unplanned, misbegotten, undone. Action could make you believe. Actions could make heroes of us all just by saying 'It is so'."
Wilson's actions make her a hero. Since tackling Formosa, she has continued to fight for environmental justice around the globe, and she is one of the founders of CODEPINK: Women for Peace. She joined Cindy Sheehan in protesting the Iraq war. When she writes, "sometimes all it takes is one unreasonable woman and nature in alliance," she reminds us that we, as individuals, have the power to make a difference. She reminds us that sometimes being unreasonable is the most reasonable path we can take, if we want to change the world.
---
Review
from Toward Freedom
Written by Rob Williams
Wednesday, 02 November 2005
Our mainstream press is fond of celebrating the world's great heroes. You know, people (mostly men) who make the time to cross the globe solo in a hot air balloon (Go Steve Forbes), or hit more home runs in a single year than anyone else (Where have you gone, Joe Dimaggio?), or make more money in a single year than any other family on the planet (Thanks, Wal-Mart Waltons!).
But what about ordinary folks who do something extra-ordinary? Those who get out of bed in the morning and go to work, while simultaneously managing to raise children, those who discover that the world doesn't look quite right from the front porch or the wooden comfort of the Adirondack chair?
Let's say, for example, that you read in the newspaper one day that the Environmental Protection Agency (DC's EPA – you know, the federal agency that is supposed to help keep our water clean and our air breathable?) has declared the county in which you live to be the single most polluted county in the entire country.
Let's say, to go one step further, that, when you read this article in the newspaper, you know WHY this is the case. It has to do with plastics. And chemicals. And emissions. And the political power of one very large trans-national corporation with which you share the neighborhood.
If you are like most of us, you probably nod knowingly, sigh, and go about your business. After all, there ain't nothing you can do to fix things, right?
But let's say you are "nobody particular" who decides to DO something about the situation. Now we've got a heroine's tale on our hands.
In this true life story called An Unreasonable Woman (which represents yet another publishing coup by Vermont independent Chelsea Green Press) Diane Wilson - working class shrimp boat captain and mother of five - recounts the often-harrowing account of her five year fight to hold corporate polluter Formosa Plastics to a "zero emissions" policy for their insidious (but all too typical) waste disposal methods in Wilson's town of Sea Drift, Texas.
And get this.
Wilson won.
How she defeated the machinations of one of the world' largest and most powerful industrial polluters is the subject of the book, which also offers honest insights into life in a southern seaside working class community from a woman's point of view, a community that I never knew existed.
And who out there knows women can captain shrimp boats? Or understands that women actually can play characters other than vamps or victims? All my life, I've read books populated with women, but until this real life story, I've never met a woman like Diane Wilson. In a pop culture world dripping with testosterone, car chases, and gun play, Wilson is no shrinking violet, no damsel in distress.
Exactly the opposite. She intuits her way through what becomes one of the most courageous struggles for justice I've read in a long while, challenging corporate control over our economic and political life (and her bayside community) with grit, good humor, and vernacular insights that, while uneven in some places, made me laugh and cry and cheer and buy copies of this book for friends and family.
She also, in the most wry and self-deprecating way imaginable, makes most of the men in her life look like pantywaists by comparison.
Books like an Unreasonable Woman come along only rarely. Diane Wilson is a working class heroine with heart, an activist with the guts to do something about the problems confronting her (and all of us, really). The world is a better place for having her and her story in it. If you are not moved after reading this book, it might be time to forgo reading altogether.
Reasonably speaking, Unreasonable Woman is the most inspiring and inspired book I've read all year.
Mad River Valley historian, media educator, and musician Dr. Rob Williams can be reached at www.robwilliamsmedia.com.
---
Diane Wilson, magnificent unreasonableness
by Molly Ivins
The Free Press
October 25, 2005
AUSTIN, Texas -- I am writing about the most extraordinary book by the most extraordinary woman, and I would have interviewed her at length, except she's going to be arrested if she ever sets foot back in our home state.
That's pretty much the way life goes these days for Diane Wilson, who used to be just a regular old shrimper and mother of five kids, until she accidentally became an activist. Then, all hell broke loose. The results are described in "An Unreasonable Woman: A True Story of Shrimpers, Politicos, Polluters and the Fight for Seadrift, Texas."
I believe the book will become a classic, not just of the environmental movement, but of American lit, as well. It is the rare, clear, moving voice of a working-class woman goaded into action against the greatest massed forces in the world today: globalized corporate greed backed by government power.
Going up against all that can make you feel slightly outmanned and outgunned. But Diane Wilson has discovered a weapon I believe is the greatest strength of many women: pure, cussed stubbornness. She is an unreasonable woman. God bless her. Unreasonable women may yet save the world.
In 1989, the shrimping in Lavaca Bay was so poor, Wilson, a fifth-generation shrimper, was running a fish house. Lavaca Bay is home to one of the nation's largest underwater mercury superfund sites, a toxic pile left by Alcoa. But Wilson's descriptions of the beauty of that poor, broken bay just rip at your heart.
One day, a shrimper with three different kinds of cancer brought Wilson a small clipping from The Associated Press saying that Calhoun County was No. 1 in the nation for toxic waste disposal. Wilson had lived in Seadrift all her life and never heard anything about it -- never read it in the paper, never heard it on TV.
So, she called a meeting of shrimpers about pollution -- a distinctly unsuccessful meeting -- and the entire local establishment came unglued. They were furious that anyone would question the chemical plants, the county's largest employer. They kept coming after Diane Wilson, so she kept going after them.
Specifically, Wilson took on Formosa Plastics, a Taiwanese chemical company then building an enormous PVC (polyvinyl chloride) facility near Seadrift. Polyvinyl chloride can cause liver, stomach and brain cancer. Formosa Plastics insisted the plant was "the jewel of the Texas Gulf Coast," and would put out "zero toxic emissions" into the community. The economic development crowd was overjoyed, and Texas government at all levels scrambled to offer tax abatements to this lovely new enterprise.
Of course, Wilson and her watchdogs found shoddy construction from the beginning, the Environmental Protection Agency later found massively contaminated groundwater under the plant, Formosa was repeatedly fined for water quality violations, Occupational Safety and Health Administration violations, same old, same old.
One of the saddest parts of this saga is the eventual split between Wilson and Jim Blackburn, a Houston environmental lawyer, steadfast fighter and Wilson's partner in the struggle for a long time. Blackburn wound up negotiating separately with Formosa Plastics and signing a deal he thought would protect the community. Wilson balked at it, and dramatically went out on her boat the night before the ceremony and tried to kill herself with pills and wine. Didn't work, she just felt horrible, and the deal went ahead.
Blackburn may well have acted from the best motives, and perhaps Wilson opposed him at the end because she was not as knowledgeable or sophisticated as he. On the other hand, on Oct. 6 of this year, there was an explosion at the Formosa plant at Seadrift, the entire town was terrified, and 11 workers were hospitalized.
Diane Wilson is no longer just a citizen who wandered into a local fight. By now, she has become an international activist and is working hard to get justice for survivors of the 1984 horror at Bhopal, India, where 500,000 people were poisoned by a Union Carbide pesticide plant. At least 20,000 died.
Warren Anderson, then-CEO of Union Carbide, initially promised to stand trial in India. But the case was settled with what most observers felt was unseemly haste, and Anderson decided prudence should keep him out of India.
India tried to extradite him, but the FBI kept saying it just couldn't find the man. He was cleverly concealed in South Hampton on Long Island. Union Carbide has since been bought by Dow Chemical, and Wilson was arrested for demonstrating in front of the Dow plant in Seadrift -- charged with criminal trespass and sentenced to four months in jail.
She figures, why should she go back to face the music when Anderson is still dodging extradition? And besides, Texas is unlikely to send the Rangers after her for criminal trespass. She is currently on book tour in California.
In reviewing her book, there is serious danger of condescension -- gee, how did a mere mom and Texas shrimper come to write such a marvelous book? How did a woman who sometimes can't keep her subjects and verbs in agreement (the president of the United States has the same problem) become such a wonderful writer? I know one editor who spotted her style in a letter in the 1980s and urged her to write then, so I suspect she's just a natural. What a gift. What a story. What magnificent unreasonableness.
To find out more about Molly Ivins and read features by other Creators Syndicate writers and cartoonists, visit the Creators Syndicate web page at www.creators.com. COPYRIGHT 2005 CREATORS SYNDICATE INC.
---
Texan Diane Wilson vs. the chemical industry
When I first met Diane Wilson, she was sitting barefoot in the bed of her Chevy truck, which was parked by the side of a highway near Seadrift, with the Dow chemical plant looming behind her. Her hunger strike against Dow, then in its 29th day, had distilled her thinking, which was as clean and hot as blue flame.
A fifth-generation shrimper, Wilson brings equal clarity and eloquence to An Unreasonable Woman, her story of fighting Seadrift's myriad chemical plants and, in particular, the Taiwanese company, Formosa, which had been all but thrown out of its home country for environmental transgressions.
A woman so shy she could barely speak at her first press conference, Wilson transforms into a virago who goes toe-to-toe with the Formosa chairman. Although her neighbors and family turn on her, her dog is shot, her boat sabotaged over the course of her crusades, gradually informants, including sick Formosa workers and disenfranchised state employees, slip Wilson documents with damning data.
While the book is a tale of one woman in one Texas county, it recounts a tragedy that often unfolds in towns across the United States. With promises of rejuvenating withered local economies, polluting industries seduce bankers, chambers of commerce, and politicos of ghost towns the state offered $250 million in incentives to entice Formosa to Seadrift and within a decade, residents are sick and dying beneath the smokestacks.
As Wilson's story illustrates, state and federal agencies often infiltrated by former industry muckety-mucks collude with the very polluters they are charged with regulating. The Calhoun County Air Control Board, the Texas Water Commission, and Environmental Protection Agency become apologists for Formosa as it prepares to build a massive new plant: reducing fines for illegal discharges of cancer-causing chemicals, burying pollution data that shows willful contamination of the land and water, and denying Wilson's requests for environmental-impact studies.
Several well-known politicians emerge as conspirators in the Formosa controversy, including former U.S. Senator Phil Gramm of San Antonio, who received campaign contributions from the company, then whiz-bang, whaddya know, appointed his former campaign adviser to the head of EPA Region 6, with final authority over Formosa penalties and permits.
Between environmental sagas, Wilson nimbly weaves vignettes that illustrate the conflict between her love for her town, the sea, and shrimping and an endemic patriarchal culture. The book's tone is that of an oral history, rife with Texas sayings and Wilson's gift for humanizing the bay as pollution invades it: "Did it smell the coming when before it knew only the relentless ebb and flow of a tide and the sound of gray heron feeding ... and the hundreds and hundreds of years it had been silent and slept beneath the benign stars?"
Earlier this month in Austin, Bill Moyers closed a speech before the Sociey of Environmental Journalists, saying: "Who is left to open the eyes of the country to tell Americans what is happening? There is no one left; none but all of us."
Diane Wilson would agree.
---
Review from Chicago Tribune
By Hagar Scher
October 9, 2005
Diane Wilson's memoir of activist awakening is rambling and overly long, but her fiercely original, stark, sometimes-transcendent writing almost makes up for the lack of solid editing.
Like her father before her, Wilson is inexorably pulled to the sea, taking out her shrimping boat, the SeaBee, whenever she can get away from her duties as a wife, mother of five and her job supervising her brother's fish house. In her boat, she writes:
"I was closer to home than I had ever been. . . .


"It was intoxicating. I was drunk on as addictive a thing as was ever poured from a bottle. I sang to myself, `The sea, the sea, the crazy old black sea.' "
It's this passion for the Gulf of Mexico, on which she has lived her entire life, that eventually spurs Wilson, a self-proclaimed loner with a fear of crowds and speaking in public, to wage war on New Jersey-based Formosa Plastics, a manufacturer that wants to expand its toxic presence in Wilson's back yard. Her increasingly public crusade brings her into contact with a colorful cast of characters, including her paternalistic, cowboy-boot-loving, pro bono Houston lawyer; a seasoned, flame-haired and fiery environmentalist from Austin; stocky, salty and reliable local union leaders; and a group of brave, resolute and persecuted activists in Taiwan, a country razed and ravaged by Formosa's greed and disregard for nature.
Along the way, Wilson gets an unsettling crash course in the collusion of politics and industry and the powerlessness of the underfunded, understaffed Environmental Protection Agency. The details of Formosa's blatant disregard for environmental law and sometimes-murderous negligence toward its workers will enrage the reader, who might take a drop of solace in knowing that individuals like Diane Wilson--community-minded, earth-loving and moral--exist.
---
Review
SocialFunds.com
September 27, 2005
by William Baue
Shrimper-turned-grassroots environmental activist Diane Wilson transforms her experience fighting corporate toxic emissions into a literary work of art imbued with the rugged beauty of the Texas coast.
An Unreasonable Woman is an unreasonable book. A reasonable author would use correct grammar. Diane Wilson don't--she slips from "proper English" into the seaside syntax of her native Texas tongue at odd intervals, sometimes while explicating a complex wastewater regulation. A reasonable editor would exercise restraint with metaphors, excising the overabundance of similes that defy expectation, such as Ms. Wilson's deft evoking of the subtlest of human frailties through the description of a flap of a gray heron's wing. Thankfully, Chelsea Green editors retain Ms. Wilson's rich prose that connects the most mundane doings of people to those of nature to illuminate deeper understanding of both.
This unreasonableness is a conscious, or unconscious, manifestation of the book's core subject. Reasonable owners, managers, legislators, regulators, judges, and lawyers would hold corporations accountable for their toxic emissions. This book reveals that this is not always the case. Rather, it describes how a single woman must abandon reason to do "unreasonable" acts--hunger strikes and other more direct actions--to hold corporations and their supporters to account.
Although it tells an all-too-true story, this book does not read like some nonfiction that bludgeons readers with data. Ms. Wilson focuses on truth over facts--though she does not spurn the latter, as evidenced by descriptions of stockpiling shrimp boxes full of documents acquired by Freedom of Information Act (FOIA) requests. In fact, it is the revelation of data that sets her activism in motion.
"A shrimper gave me this newspaper article--he had three different types of cancer and huge lumps all over his arms that were like tennis balls underneath the skin," Ms. Wilson said in a magazine interview. "The article was about the Toxics Release Inventory (TRI), which was the first time industry in the US had to report the emissions they were putting out in the air, on the land, and into the water--it was the first the public ever saw of it."
The 1986 Emergency Planning and Community Right-to-Know Act (EPCRA), enacted by Congress in response to the deadly 1984 Union Carbide chemical release in Bhopal, India, mandated that the US Environmental Protection Agency (EPA) create TRI.
"It said we were the number one county in the nation for toxic disposal--our county is real small, not know for anything at all, and it was mentioned in this article four times," she continued. "That's not the type of information you can sit on and say, 'I didn't see it"--I moved on it, and so that's where all my work started, right there."
Ms. Wilson meets almost universal opposition to her attempts to find out more on toxic emissions from the chemical plants in Calhoun County. The economic development associated with these plants--owned by Alcoa (ticker: AA), BP (BP), Dupont (DD), privately-owned Formosa Plastics, and now-Dow (DOW) subsidiary Union Carbide--overshadows their alarming, TRI-proven pollution emissions. What little support she finds--a Houston environmental lawyer, an Austin environmental activist--eventually splinters from in-fighting over how best to deal with her ultimate target, Formosa, which is constructing a new $2 billion plant before securing permits.
Her most significant support comes from unexpected places--injured workers too intimidated by company retaliation to report toxic spills to authorities, Texas Water Commission investigators who leak damning files that their superiors have suppressed. However, the strength of her gathered evidence proves futile against the political machinery supporting the new plant. Ms. Wilson comes full circle when a lawyer from EPA, the organization responsible for TRI and enforcing environmental regulations, mistakes her on the phone for a Formosa lawyer similarly named Diane and reveals numerous violations the agency is overlooking.
When both allies and due process fail her, Ms. Wilson takes matters into her own hands. The climax of the book involves the SeaBee (her 24-foot shrimp boat), Formosa's wastewater discharge pipe, her game-warden-fugitive-turned-county-commissioner-candidate-turned-Formosa-worker brother Sanchez, three Coast Guard boats, and 12 protesting shrimpers.
Without spoiling the suspense, Ms. Wilson survives and ultimately succeeds in forcing Formosa and other Calhoun County chemical plants to shift to zero discharge, a costlier but environmentally-preferable form of emission. However, focusing on these individual victories would obscure her larger accomplishment of inspiring readers to act on their conscience. An Unreasonable Woman has the force of a sea squall, the colors of not-quite sunrise, and the passion of blood drawn directly from her heart, with the authenticity of ink from a bay squid. While she counts herself as "nobody particular," if she can act in defiance of embedded power and in support of common people and our silent earth, so can anybody!
---
A warrior fights for her Texas town
In the tradition of Erin Brockovich, Diane Wilson sinks her teeth into an environmental challenge and won't let go.
By Kendra Nordin
From Christian Science Monitor
September 27, 2005
In the tiny town of Seadrift, Texas, one woman - a longtime shrimper most often seen in the white rubber boots of her trade - sensed a change. And it wasn't good.
While perched inside the fish house she managed on the dock next to Lavaca Bay, Diane Wilson read a newspaper article that altered the course of her life: A study released by the Environmental Protection Agency had just declared her county one of the most polluted in the nation.
It wasn't long before the bay where her family had dragged their nets for decades was offering up dead shrimp and dolphin carcasses.
To a Texas woman with a knack for untangling fishermen's nylon nets and chasing after five young children of her own, signs that something is wrong don't get much more obvious than that.
Enter nearby Formosa Plastics, a massive chemical plant with connections to Taiwan. In the eyes of many locals, the plant was a natural sign of progress in a region heavily dotted with petrochemical plants. It had tossed the county an economic life buoy, employing hundreds of workers and allowing them to enjoy the comforts of a steady paycheck that harvesting the Gulf of Mexico doesn't always afford. Plans to expand were already under way.
But Ms. Wilson felt that evidence of a sickly bay demanded a guarantee from the chemical plant that its disposal of ethylene dichloride and vinyl chloride was not harming the surrounding community.
Instead of a straightforward answer, Wilson's request for information triggered a complicated battle involving top executives, environmental activists, shrimpers, and plant workers. It also produced this book, An Unreasonable Woman, narrated in Wilson's own distinctive voice.
Wilson was not the first woman - in the interest of protecting the health of family and loved ones - to pick up the otherwise unlikely mantle of environmental activist.
For example, Donna Frye, a San Diego surfer, began her political life when her surfer friends fell ill from paddling along a tainted shore. (Ms. Frye grabbed national headlines this year with her maverick campaign for city mayor.) Erin Brockovich inspired a major motion picture with her relentless campaign against chemical dumping in Hinkley, Calif.
And in Seadrift, Wilson sank her teeth into Formosa Plastics and refused to let go. The resistance from Formosa to further environmental testing only fueled her fury.
"Ecofeminism" might be one way to describe the passion that drives Wilson to transform herself from a mother and a shrimper into an environmental renegade.
Except that Wilson doesn't follow a creed or even have much of a plan. She is simply responding to a powerful intuition that danger lurks.
"I was beginning to discover the difference between women and other women," she writes, "and it wasn't measured by filling in their weights or their shoe sizes on a piece of paper or knowing what color of house they were washing their dirty dishes in or whether they hung their clothes to dry on a fence line in the backyard or shoved them in a dryer in a back room. A woman's difference was if she listened to herself at all."
New to the game of big business vs. environmental standards Wilson doesn't always know where her frontal attack will carry her. We don't always know, either, which gives readers the sense of being packed into the back of her van like one of her small children and driven wildly through attempted negotiations, protests, hunger strikes, family rifts, changing alliances, and secretive confessions. Occasionally, restful passages describe life by the water's edge.
But for the most part it's an exhausting, breathtaking journey with the highest of stakes. Wilson is fearless and driven, willing to sacrifice family connections, a marriage, her own shrimping boat, and even her life to keep public attention focused on something she feels is dangerously wrong.
Her down-home voice laden with similies ("His face was a quiet as an onion peel") keeps readers from drowning in legalese. But just barely. Her campaign against Formosa is lengthy and the story offers little in the way of a concrete timeline, other than a passing reference to three years' work.
Wilson's penchant for colorful descriptions of the people she encounters - from the uniformed Coast Guard to the Vietnamese shrimpers who join her cause - energizes her tale but occasionally also tips it toward caricature.
Still, her determination to leave no stone in Formosa's backyard unturned is admirable, and she finally succeeds in establishing the use of zero-discharge technology.
This is Wilson's first book, and in writing it she has crafted a real-life adventure story as unpredictable as the ocean she depends on for her living. But it does sound out one unyielding message: Never underestimate the potential of a determined woman.
Kendra Nordin is on the Monitor staff.
---
An Unreasonable Woman
From Body and Soul
October 2005
Attention, movie producers: here's your next hit. Erin Brockovich meets The Perfect Storm in this action-and-intrigue story of fisherwoman Wilson, a mother of five, who takes on the chemical manufacturers and the supposed watchdogs who have turned her little corner of the Gulf Coast into the most toxic county in the nation. If you think you've heard the inspiring story of fighting the good fight one too many times already, then you haven't listened to Wilson tell it. With a sharp eye and ear—and an astonishing way with words—she brings a wild cast of characters pulsating onto the page. There's the local fish house liar whose "face was quiet as an onion peel," and the Houston lawyer who shows up with "his black cowboy boots stepping onto Seadrift's raw oyster road" and "his everlasting confidence." The local shrimpers arrive reluctantly for a meeting of an environmental group and "walk single file to the back end of the room like it was only in the fringes of old buildings that they knew how to be." And the "wasp of a man" representing Formosa Plastics demonstrates that lies can be so much more dangerous than those that get tossed around a fish house. This is the story of an ordinary woman finding her power and sense of honor, someone willing to stand up to multi-national corporations, the sate of Texas, and even her irritated husband and shotgun-owning neighbors, in order to save a bay, a people, and a way of life. Read this book if you care about fishing or politics or the environment, or if you just want to get engrossed in twisted characters and an even more twisted plot, all told with a succulent Texan tongue.
---
An enemy of the people
Diane Wilson took on some big polluters by herself, and paid a price in her small Texas town
From San Diego Union Tribune
Reviewed by Barbara Davenport
September 18, 2005
Get in.
Sit down.
Shut up.
Hang on.
You're aboard with Diane Wilson, East Texas shrimper and self-described unreasonable woman as she takes on the Texas chemico-political complex in her fight to save Lavaca Bay, the stretch of Gulf Coast where her family has lived for five generations.
She's alarmed about the four-foot diameter pipe that dumps a daily avalanche of polychlorinated biphenyls and other known carcinogens into the bay, and outraged that the EPA – yes, that's your federal-tax-dollar EPA – has granted Formosa Chemical permission to do it. She's a woman in a place where women aren't listened to, a high school graduate in jeans lining up against high-priced lawyers in $2000 suits, and the lone voice in a port town where the other shrimpers and fishermen wish she'd shut up and go home.
We meet her out on the bay in pitch dark, with a storm rising. She's dropped her nets, and then discovers that her boat is taking water fast; the deck's about six inches above the waves. Water rushes into the hull through two valves that have been twisted open, and the bilge pump isn't running because its wires have been yanked. Wilson dives in the diesel-soaked bilge to find the 5-pound pipe wrench to close the valves, dives again to look for the wires, and in the blackness of the pitching hull she hooks up the pump.
She tells herself she must be getting somewhere. If she were as insignificant and wrongheaded as the chemical company guys kept telling her she was, they wouldn't be working this hard to kill her.
Read the rest of this review at San Diego Union Tribune.