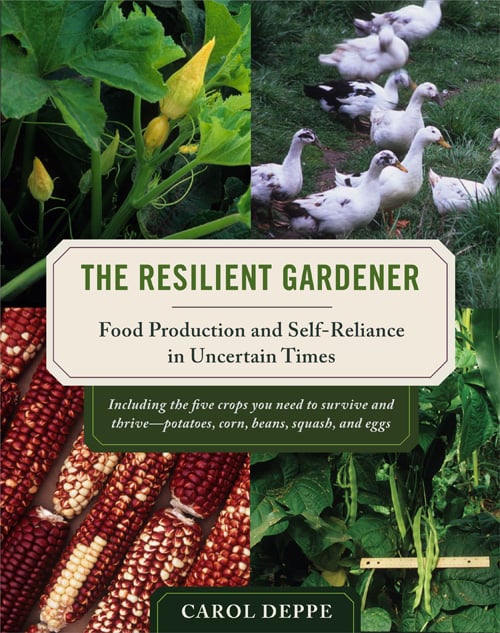 Record-breaking snowfall, gale force winds, torrential rain – it's a SCARY TIME TO BE A GARDENER. But REJOICE, dear Chelsea Green readers, planting season is almost here, and we've got some key strategies for success in your garden!
Let's hear it for the five  disaster-proof crops for resilience:
1) Potatoes!     2) Corn!    3) Beans!     4) Squash!     5) Eggs! Check out Carol Deppe's
The Resilient Gardener
– on sale now (along with other selected gardening titles) at 25% off! Deppe's must-have book shows you how to thrive in the face of what climate change (and life) throws your way by planning, planting, harvesting, storing, and – the yummiest part – COOKING & SERVING – the bounty of your garden so it nourishes you throughout the year. Carol says it best:
Want to stop overeating? Play with your food!
Get out there in the garden and get your hands dirty! For some of us, that involves faith and fantasy while we trudge through February…but we've made it through and so did you! This is a book that will INSPIRE YOU, guide you, and preserve your faith in nurturing what you grow, even when you think you can't.
MARCH SALE: 25% OFF SELECTED GARDENING BOOKS!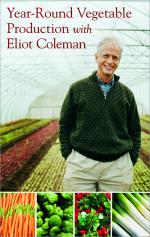 Save 25%!
If you're anything like us, you're already thumbing (or clicking) through seed catalogs wondering what's best for all this wild weather. Before you decide, consult with the one of the pioneers of the organic farming movement.
With more than thirty years worth of gardening know-how, Eliot Coleman enjoys a huge following because his methods work.  This month, all of Coleman's works are 25% off: 
Year-Round Vegetable Production with Eliot Coleman (DVD)
The New Organic Grower  The Four Season Harvest 
Interested in Permaculture?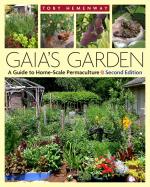 Save 25%!
Bill McKibben called the second edition of Toby Hemenway's classic Gaia's Garden: A Guide to Home-Scale Permaculture, "absolutely necessary in the world ahead."
 Create a "backyard ecosystem" by assembling communities of plants that can work cooperatively and perform a variety of functions, including:
Building and maintaining soil fertility and structure
Catching and conserving water in the landscape
Providing habitat for beneficial insects, birds, and animals
Growing an edible "forest" that yields seasonal fruits, nuts, and other foods
Design Your Own Edible Landscape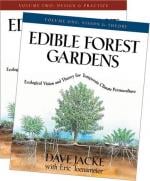 Save 25%!
The two-volume Edible Forest Gardens by Dave Jacke and Eric Toensmeier is the authoritative text on edible landscaping featuring a step-by-step guide to designing your own aesthetic yet productive environment using vegetables, fruits, flowers, and herbs for a combination of ornamental and culinary purposes.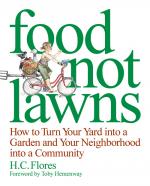 Save 25%!
Turn your Yard into a Garden!
Food Not Lawns
offers great ideas for replacing the lawn with delicious eats you can grow year-round
,
combining practical ecological design tips with a fresh, green perspective on community-building. Activist and urban gardener Heather Flores shares her nine-step permaculture design to help farmsteaders and city dwellers alike build fertile soil, promote biodiversity, and increase natural habitat in their own "paradise gardens."
Berries in the Backyard!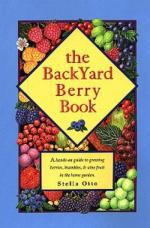 Save 25%!
Now is the time to start planning your mouth-watering landscape.
The Backyard Berry Book provides all the information that backyard gardeners need to grow strawberries, rhubarb, raspberries, blackberries, blueberries, lingonberries, currants, gooseberries, grapes, and kiwi fruit. Includes details on soil nutrition and testing; disease, pest, weed, and bird control; and trellis design. A trouble-shooting section and Seasonal Activity Calendar will help ensure success.
Farming with your Family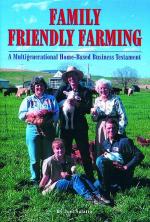 Save 25%!
Family Friendly Farming by Joel Salatin is aimed toward parents tired of their Dilbert cubicle at the end of the expressway who want to reconnect with their children through a pastoral lifestyle. The ten-chapter section on how to get the kids to love the farm is an invaluable addition to any collection of child-rearing manuals.   It's written for anyone who yearns to grow old working with and being adored by value-sharing grandchildren and honored by passionate, productive adult children. Family Friendly Farming can make any family business more viable and any family more functional.
Preserving our Apple Heritage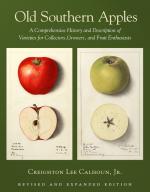 Save 25%!
Anne Raver of the
New York Times
recently profiled Creighton Lee Calhoun, author of the newly revised and updated
Old Southern Apples
. Read her article
here
and
save 25% now
on this title in our bookstore! A book that became an instant classic when it first appeared in 1995,
Old Southern Apples
is an indispensable reference for fruit lovers everywhere, especially those who live in the southern United States. Out of print for several years, this newly revised and expanded edition now
features descriptions of some 1,800 apple varieties
that either originated in the South or were widely grown there before 1928.
---