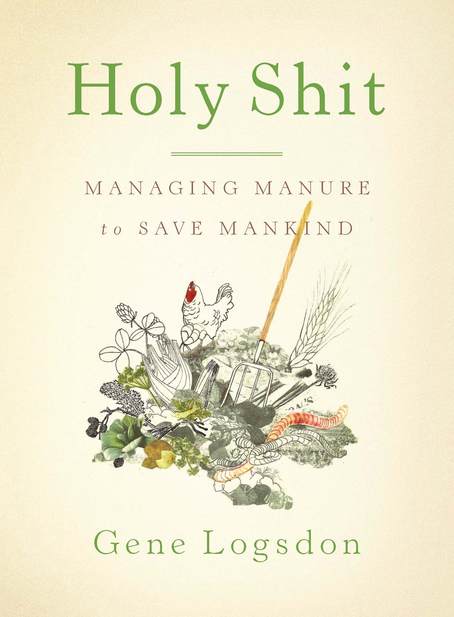 Q: What are Two S-Words You Can't Say on TV?
A: Shit and Secession!
Check out our newest releases –
Holy Shit: Managing Manure to Save Mankind
, by Gene Logsdon, and
Bye, Bye Miss American Empire
, by Bill Kauffman, which traces the historical roots of the secessionist spirit. Chelsea Green is constantly bringing out books that are ahead of the curve, and often fall under the censor's pen. Go behind the scenes with world experts and get the straight scoop on subjects which are often out of the reach of the mainstream media.
Holy Shit: Managing Manure To Save Mankind
by Gene Logsdon OK, maybe it's a bit of a racy title, but in truth there's no better way to describe Gene Logsdon's new book of homage to the backside of agriculture. Given the food industry's increasing dependence on chemical fertilizers, the shift to large-scale farming operations, and a national soil that has been consistently depleted and not nourished as it once regularly was, Lodgsdon argues that if we do not return to the age-old practice of turning manure into fertilizer to help feed a growing population, we will all be in deep shit.
——————————————————————————————————–
What's the other 'S' word you can't say on TV?  Secession!

For almost 150 years secession has been a dirty word. But indigenous, grassroots independence movements are rising up across the nation. Bill Kauffman's latest book, Bye Bye, Miss American Empire, is an incisive, eye-opening investigation into modern-day secession. Read an excerpt Purchase this book
---