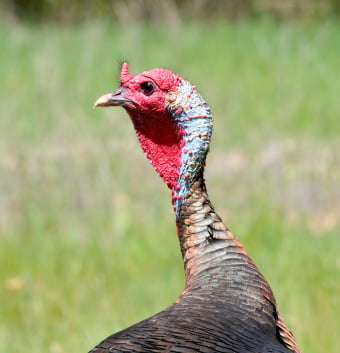 In this video from Bioneers by the Bay 2008, organic farmer
Eliot Coleman
(author of
The Four Season Harvest: Organic Vegetables from Your Garden All Year Long
and
The New Organic Grower: A Master's Manual of Tools and Techniques for the Home and Market Gardener
) gives a presentation entitled "The Farm That Won't Wear Out." In it, he discusses the millennia-old practice of crop rotation,
organic
versus
authentic
farming, the magic of compost, and his unlikely friendship with a lifelong Monsanto chemical salesman. Coleman emphasizes "paying attention to the free inputs of the natural world"—which doesn't exactly lend itself to a product-based retail business, much to the chagrin of the Monsanto salesman.
One day I did read a book about small farming and there was a line in there that impressed me more than anything I had ever read. It said that in a teaspoonful of fertile soil there are over a million live organisms. And as an adventurer you usually try and explore places where no one has gone before, and I thought, "My gosh. Of all the exciting places to explore, think of that. There are a million live organisms in each teaspoon of fertile soil? This could get interesting."
Watch more videos at Chelsea Green TV.
---