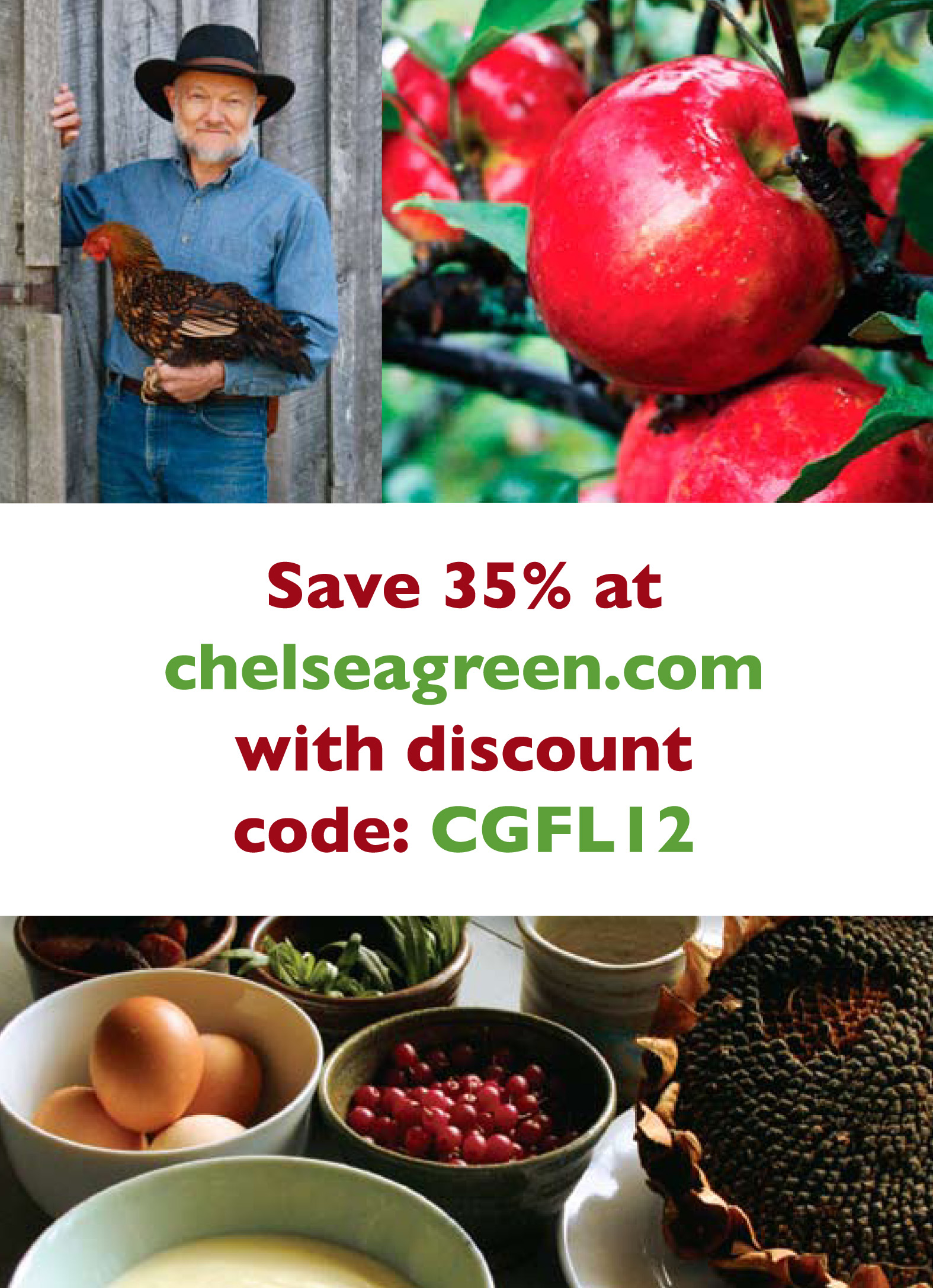 Happy New Year from Chelsea Green Publishing! Our holiday sale has been such a success we've decided to extend it through the first month of 2013.
From now until January 31st, save 35% on any purchase at chelseagreen.com. Simply use the code CGFL12 at checkout from now until the end of the year. Along with this great discount, we have free shipping on any orders over $100.
Is there a small farmer or organic gardener on your gift list? Chelsea Green publishes books for homesteaders and growers who believe in finding ways to restore our relationship with nature. Our books give you resources to think ecologically and grow food sustainably, from composting to growing vegetables year-round, to raising chickens. Some of our books have been go-to standards for organic growers for years, like Eliot Coleman's body of work (now available as a bargain-priced set) or brand new classics, like Harvey Ussery's essential book on poultry. We've included a selection below but you can browse more gardening and agriculture books here. 
Happy New Year from the Employee Owners at Chelsea Green Publishing!
P.S. Don't forget to use the code CGFL12 when you checkout at chelseagreen.com.
Gardening & Agriculture: 
Please keep in mind that discount codes do not combine with other offers—our books already on sale for example. Just a reminder that the code is CGFL12. Also free shipping for orders $100 or more is applied after the discount.
---