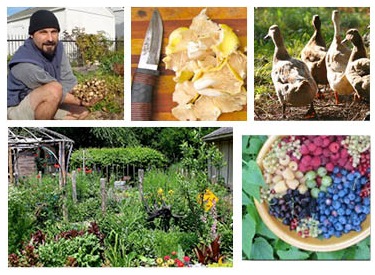 Rain barrels, bee hives, herb spirals, and companion garden—these are all projects that you can start planning now as a way to add a permaculture twist to next year's garden design.
The concept of permaculture is simple: Pay attention to natural systems and work with them to improve soil health and create edible landscapes.
Chelsea Green has been the go-to publisher for key permaculture books for nearly thirty years and to help get you started, or expand your permaculture knowledge, we've put a selection of our best permaculture books on sale until October 30th. 
The Resilient Farm and Homestead: An Innovative Permaculture and Whole Systems Design Approach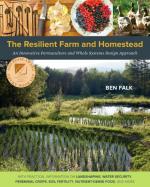 Retail: $40.00 Sale: $26.00
"This book will be essential reading for the serious prepper as well as for everyone interested in creating a more resilient lifestyle or landscape."—Carol Deppe, author, The Resilient Gardener
The Resilient Farm and Homestead will inspire would-be homesteaders everywhere, but will resonate especially with those who find themselves with "unlikely" farming land.
Ben Falk demonstrates what can be done by imitating natural systems. His wide array of fruit trees, rice paddies, ducks, and earth-inspired buildings is a hopeful image for the future of regenerative agriculture and modern homesteading. 
Paradise Lot: Two Plant Geeks, One-Tenth of an Acre, and the Making of an Edible Garden Oasis in the City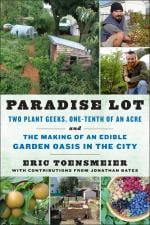 Retail: $19.95 Sale: $12.97
"As a memoir of a purposeful life, Toensmeier's work is engaging, honest, and natural. As a directive to other gardeners eager to establish natural ecosystems in unlikely settings, his work is instructive, illuminating, and inspirational."—Booklist
In Paradise Lot, Eric Toensmeier and Jonathan Bates explain the story behind the creation of their "permaculture paradise" of more than two hundred low-maintenance edible plants in an innovative food forest on a small city lot.
The garden—intended to function like a natural ecosystem with the plants themselves providing most of the garden's needs for fertility, pest control, and weed suppression—also features an edible water garden, a year-round unheated greenhouse, tropical crops, urban poultry, and even silkworms. 
Gaia's Garden: A Guide to Home-Scale Permaculture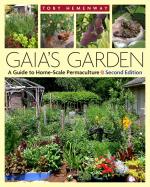 Retail: $29.95 Sale: $19.47
"Gaia's Garden is simply the best permaculture book ever written, and is in the running for best gardening book ever written. No one should be without it." —Sharon Astyk, author of Depletion and Abundance
Gaia's Garden is the book that continues to spark the imagination of America's home gardeners, introducing permaculture's central message: Working with Nature, not against her, results in more beautiful, abundant, and forgiving gardens.
Whatever size yard or garden you have to work with, Toby Hemenway shows how you can apply basic permaculture principles to make it more diverse, more natural, more productive, and more beautiful. 
Permaculture Special: 35% Off until October 30th
 Retail: $150.00

Sale: $97.50

 Retail: $29.95

Sale: $19.47

 Retail: $14.95

Sale: $9.72

 Retail: $29.95

Sale: $19.47
 Retail: $15.95

Sale: $10.37

 Retail: $39.95

Sale: $25.97

 Retail: $29.95

Sale: $19.47

 Retail: $35.00

Sale: $22.75
 Retail: $29.95

Sale: $19.47

 Retail: $29.95

Sale: $19.47

 Retail: $30.00

Sale: $19.50

 Retail: $29.95

Sale: $19.47
 Retail: $12.95

Sale: $8.42

 Retail: $39.95

Sale: $25.97

 Retail: $25.00

Sale: $16.25

 Retail: $34.95

Sale: $22.72
 Retail: $25.00

Sale: $16.25

 Retail: $24.95

Sale: $16.22

 Retail: $24.95

Sale: $16.22

 Retail: $29.95

Sale: $19.47
 Retail: $49.95

Sale: $32.47

 Retail: $29.95

Sale: $19.47

 Retail: $24.95

Sale: $16.22

 Retail: $14.95

Sale: $9.72
---
Discount codes do not combine with other offers—our booksalready on sale for example. Free shipping for orders $100 or more is applied after the discount is applied. (U.S. Orders Only)
---