Not only is it harvest season for many gardeners and farmers, it's also time for us to bring to market our fall crop of new books!
From artisan cheese making and Nordic baking, to top-bar beekeeping and growing organic seeds to empowering your community through local energy or slow democracy, we have the books that will guide you on your path toward greater self-reliance and sustainability.
We strive to publish the kinds of books that you and your neighbors will turn to again and again. Our books are written by experts in their respective fields; people who care deeply about the planet and its people. The end result are books that contain both a holistic understanding of natural systems, and detailed, how-to ways to fine tune your personal skills.
Happy reading from the folks at Chelsea Green Publishing! 
P.S. Don't forget to check out our full list of books on sale here: http://www.chelseagreen.com/bookstore/sale [1]
Mastering Artisan Cheesemaking: The Ultimate Guide for Home-Scale and Market Producers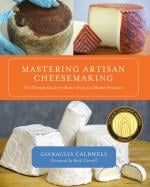 [2]
Retail Price: $40.00
Sale Price: $26.00
The key to becoming a successful artisan cheesemaker is to develop the intuition essential for problem solving, and creating unique styles of cheeses.
There are an increasing number of books on the market about making cheese, but none approach the intricacies of cheesemaking science alongside considerations for preparing each type of cheese variety in as much detail as Mastering Artisan Cheesemaking.
Let Gianaclis Caldwell be your mentor, guide, and cheering section as you follow the pathway to a mastery of cheesemaking. For the avid home hobbyist, to the serious commercial artisan, Mastering Artisan Cheesemaking is an irreplaceable resource.
Read an excerpt on Washed Rind Surface-Ripened Cheeses…
[3]
Top-Bar Beekeeping: Organic Practices for Honeybee Health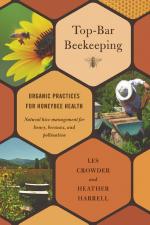 [4]
Retail Price: $24.95
Sale Price: $16.22
More and more beekeepers are now using top-bar hives, which resemble a hollow log. Long-lasting and completely biodegradable, a top-bar hive made of untreated wood allows bees to build comb naturally rather than simply filling prefabricated foundation frames in a typical box hive with added supers.
Top-Bar Beekeeping provides complete information on hive management and other aspects of using these innovative hives. Home and hobbyist beekeepers who have the time and interest in keeping bees should consider the natural, low-stress methods outlined in this book. It will also appeal to home orchardists, gardeners, and permaculture practitioners who look to bees for pollination as well as honey or beeswax.
Read an excerpt: Chapter One…
[5]
Home Baked: Nordic Recipes and Techniques for Organic Bread and Pastry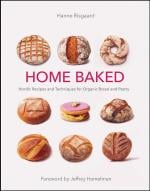 [6]
Retail Price: $39.95
Sale Price: $25.97
The growing movement of Nordic cuisine centers on its devotion to high-quality regional produce, the creativity of the chef, and a sound awareness of the workings of nature—a set of principles that guides author Hanne Risgaard in Home Baked.
With enticing, full-color photographs throughout, Home Baked offers recipes and techniques for baking artisan bread and pastry using organic, nutrient-rich grain and stone-milled flour.
Read an excerpt and see some sample recipes…
[7]
  . .
Power from the People: How to Organize, Finance, and Launch Local Energy Projects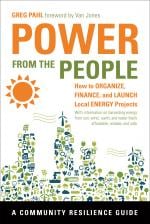 [8]
Retail Price: $19.95
Sale Price: $12.97
More than ninety percent of the electricity we use to light our communities, and nearly all the energy we use to run our cars, heat our homes, and power our factories, comes from large, centralized, highly polluting, nonrenewable sources of energy.
It doesn't have to be that way. In Power from the People, energy expert Greg Pahl explains how American communities can plan, finance, and produce their own local, renewable energy that is reliable, safe, and clean.
Read an excerpt: Energy and our Communities…
[9]
  . .
Dreaming the Future: Reimagining Civilization in the Age of Nature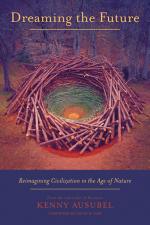 [10]
Retail Price: $17.95
Sale Price: $11.67
The world is entering a period of great change. The environment is collapsing. Social disruption abounds. All around, it seems, societies are experiencing breakdown—even collapse.
Out of this chaos, however, comes the opportunity to avoid a complete breakdown and instead foster a breakthrough. It is time, argues award-winning social entrepreneur, author, journalist, and filmmaker Kenny Ausubel, to reimagine our future and our connection to each other, and to nature.
In Dreaming the Future, Ausubel tracks the big ideas, metatrends, and game-changing developments of our time being led by some of the world's greatest thinkers.
Read an excerpt: Honey, We Shrunk the Planet [11]…
Slow Democracy: Rediscovering Community, Bringing Decision Making Back Home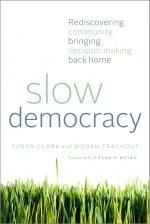 [12]
Retail Price: $19.95
Sale Price: $12.97
Available: 10/15/12
Community leader Susan Clark and democracy scholar Woden Teachout document the range of ways that citizens around the country are breathing new life into participatory democracy in their communities.
Large institutions and centralized governments, with top-down, expert-driven thinking, are no longer society's drivers. In fact, they are often responsible for tearing communities apart. New decision-making techniques now pair with cutting-edge communication tools to make local communities—and the citizens who live there—uniquely suited to meet today's challenges.
Along with real-life examples of slow democracy in action, Slow Democracy also provides twenty simple guidelines for communities, and citizens, to use as ways to reinvigorate their local democratic process.
BROWSE THE ENTIRE BOOK…
[13]
.
Nuclear Roulette: The Truth about the Most Dangerous Energy Source on Earth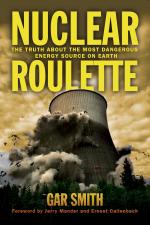 [14]
Retail Price: $29.95
Sale Price: $19.47
Available: 11/1/12
Nuclear power is not clean, cheap, or safe. With Three Mile Island, Chernobyl, and Fukushima, the nuclear industry's record of catastrophic failures now averages one major disaster every decade. After three US-designed plants exploded in Japan, many countries moved to abandon reactors for renewables. In the United States, however, powerful corporations and a compliant government still defend nuclear power—while promising billion-dollar bailouts to operators.
Nuclear Roulette dismantles the core arguments behind the nuclear-industrial complex's "Nuclear Renaissance." While some critiques are familiar—nuclear power is too costly, too dangerous, and too unstable—others are surprising. Nuclear Roulette exposes historic links to nuclear weapons, impacts on Indigenous lands and lives, and
how
the Nuclear Regulatory Commission
takes its lead from industry, rewriting rules to keep failing plants in compliance.
Read the Foreword and Introduction…
[15]
Lynn Margulis: The Life and Legacy of a Scientific Rebel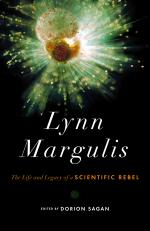 [16]
Retail Price: $27.95
Sale Price: $18.17
Available: 10/23/12
Tireless, controversial, and hugely inspirational to those who knew her or encountered her work, Lynn Margulis was a scientist whose intellectual energy and interests knew no bounds. Best known for her work on the origins of eukaryotic cells, the Gaia hypothesis, and symbiogenesis as a driving force in evolution, her work has forever changed the way we understand life on Earth.
When Margulis passed away in 2011, she left behind a groundbreaking scientific legacy that spanned decades. In this collection, Dorion Sagan, Margulis's son and longtime collaborator, gathers together the voices of friends and colleagues to remark on her life and legacy.
Read "On Lynn" from friend and colleague James Lovelock…
[17]
. .
Taste, Memory: Forgotten Foods, Lost Flavors, and Why They Matter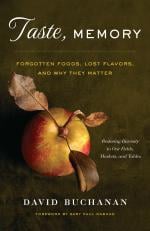 [18]
Retail Price: $17.95
Sale Price: $11.67
Available: 11/5/12
Taste, Memory traces the experiences of modern-day explorers who rediscover culturally rich forgotten foods and return them to our tables for all to experience and savor.
Author David Buchanan shares stories of slightly obsessive urban gardeners, preservationists, environmentalists, farmers, and passionate cooks, and weaves anecdotes of his personal journey with profiles of leaders in the movement to defend agricultural biodiversity.
Taste, Memory begins and ends with a simple premise: that a healthy food system depends on matching diverse plants and animals to the demands of land and climate. In this sense of place lies the true meaning of local food.
Read Chapter One: Seeds of an Idea…
[19]
More New and Noteworthy Titles On Sale