Welcome to the "new normal:" Drought. Wildfires. Torrential storms. As our climate rapidly shifts, how can we best adapt our practices to sustain our food systems and regenerate our land?
SAVE 35% on Books for Small Farmers until July 17th
Drawing from traditional desert cultures, permaculture principles, and other time-tested holistic techniques, our authors show farmers and growers of all sizes how to remain resilient in this age of rapid climate change.
Happy reading from the folks at Chelsea Green Publishing!
The Resilient Farm and Homestead: An Innovative Permaculture and Whole Systems Design Approach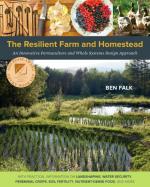 [1]
Retail: $40.00
Discount: $26.00
 "Ben Falk extends the conversation about resilience to deep resilience—resilience from the level of personal attitudes and skills to the design and creation of the maximally resilient homestead. This book will be essential reading for the serious prepper as well as for everyone interested in creating a more resilient lifestyle or landscape."—Carol Deppe, author of The Resilient Gardener 
Growing Food in a Hotter, Drier Land: Lessons from Desert Farmers on Adapting to Climate Uncertainty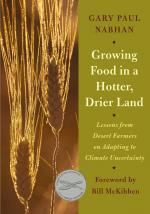 [2]
Retail: $29.95
Discount: $19.47
"In a world where climate change is the new normal, Gary Nabhan offers a blueprint for food production. Using desert agriculture as a backdrop, Nabhan is the ideal guide for understanding and addressing the challenges of rising temperatures, depleting water resources, and ever-shifting conditions. It is a cautionary book of hope." —Dan Imhoff, author of Food Fight
Read the Introduction: Wasteland or Food-Producing Oasis? A Time to Choose HERE… 
[3]
Desert or Paradise: Restoring Endangered Landscapes Using Water Management, Including Lake and Pond Construction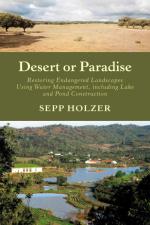 [4]
Retail: $29.95
Discount: $19.47
Rebel farmer Sepp Holzer explains his revolutionary methods of water landscaping. Drawn from his work around the world, Desert or Paradise shows the dramatic restoration of arid lands using little more than careful planning and simple earth dams to store water in the soil.
Holzer, renowned for bringing barren landscapes back to life with his techniques, instills a sense of hope while providing practical information that can be applied to the creation of any productive food system.
The Resilient Gardener: Food Production and Self-Reliance in Uncertain Times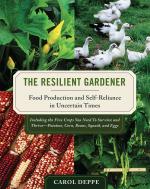 [6]
Retail: $29.95
Discount: $19.47
"Growing food is among the most positive changes anyone can make in the face of uncertainty about the future. The Resilient Gardener is an information-packed resource for people starting or expanding a garden practice. This book empowers readers with skills and understanding." —Sandor Ellix Katz, author, The Art of Fermentation and Wild Fermentation 
Books for Small Farmers: 35% Off
[7]

Retail: $39.95

Sale: $25.97

[8]

Retail: $29.95

Sale: $19.47

[9]

Retail: $17.95

Sale: $11.67
[10]

Retail: $19.95

Sale: $12.97

[11] COMING SOON!

Retail: $45.00

Sale: $29.25

[12]

Retail: $49.95

Sale: $32.47
[13]

Retail: $40.00

Sale: $26.00 

[14]

Retail: $39.95

Sale: $25.97 

[15]

Retail: $39.95

Sale: $25.97 
[16]

 Retail: $34.95

Sale: $22.72

[17]

Retail: $35.00

Sale: $22.75

[18]

Retail: $12.95

Sale: $8.42
[19]

 Retail: $29.95

Sale: $19.47

[20]

Retail: $24.95

Sale: $16.22

[21]

Retail: $25.00

Sale: $16.25
[22]

Retail: $35.00

Sale: $22.75

[23]

Retail: $29.95

Sale: $19.47

Retail: $34.95

Sale: $22.72
[24]

Retail: $35.95

Sale: $22.72

[25]

Retail: $29.95

Sale: $19.47

[26]

Retail: $24.95

Sale: $16.22
[27]

Retail: $29.95

Sale: $19.47

[28]

Retail: $35.00

Sale: $22.75

[29]

Retail: $35.00

Sale: $22.75
[30]

 Retail: $49.95

Sale: $32.47

[31]

Retail: $14.95

Sale: $9.72 

[32]

Retail: $24.95

Sale: $16.22