The year is quickly counting down and time is running short to find those perfect gifts for friends and family. We have you covered for whoever is on your list and with our holiday sale you'll save 35% on your entire order.
Use the coupon code CGFL11 at checkout to get 35% off your entire order from now until the end of the year. Take a look below at some suggestions we have for friends and family, and a selection of some of our most popular titles to get started, or browse our online bookstore.
Happy Holidays from the folks at Chelsea Green Publishing. P.S. Don't forget, we offer free shipping on orders over $100.
THE COOK
Wild Fermentation: The Flavor, Nutrition, and Craft of Live-Culture Foods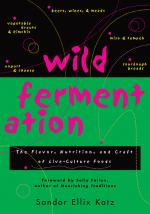 [2]
Bread. Cheese. Wine. Beer. Coffee. Chocolate. Most people consume fermented foods and drinks every day. For thousands of years, humans have enjoyed the distinctive flavors and nutrition resulting from the transformative power of microscopic bacteria and fungi. Wild Fermentation: The Flavor, Nutrition, and Craft of Live-Culture Foods is the first cookbook to widely explore the culinary magic of fermentation.
The flavors of fermentation are compelling and complex, quite literally alive. This book takes readers on a whirlwind trip through the wide world of fermentation, providing readers with basic and delicious recipes–some familiar, others exotic–that are easy to make at home.
http://www.chelseagreen.com/bookstore/tem/wild_fermentation:paperback [3]
Cooking Close To Home: A Year of Seasonal Recipes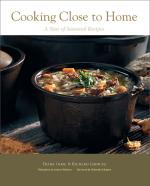 [4]
Cooking Close to Home: A Year of Seasonal Recipes is a collection of over 150 original recipes designed to follow the seasons.
Whether you are a home gardener, a farmers' market regular, or a member of a community-supported agriculture program, this cookbook will serve as a guide to using the foods available in your region year-round.
Each recipe includes useful "Harvest Hints" that explain how to find, purchase, prepare, and preserve fresh and seasonal ingredients. Within each chapter you will find information about sustainable food, small family farms, and how to reduce your carbon footprint by buying local foods.
http://www.chelseagreen.com/bookstore/item/cooking_close_to_home:hardcover [4]
THE GARDENER
The Winter Harvest Handbook: Year-Round Vegetable Production Using Deep-Organic Techniques and Unheated Greenhouses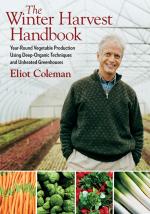 [5]
Choosing locally grown organic food is a sustainable living trend that's taken hold throughout North America. Celebrated farming expert Eliot Coleman continues to lead the way, pushing the limits of the harvest season while working his world-renowned organic farm in Harborside, Maine.
Gardeners and farmers can use the innovative, highly successful methods Coleman describes in this comprehensive handbook to raise crops throughout the coldest of winters.
http://www.chelseagreen.com/bookstore/
item/the_winter_harvest_handbook:paperback
[5]
Slow Gardening: A No-Stress Philosophy for All Senses and Seasons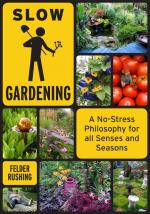 [6]
Thanks to the resurgence of home and community gardening, more and more people are discovering the pleasure of biting into a sun-ripened tomato picked right off the vine, the earthy smell of freshly turned soil, and the cheerful harbingers of spring such as daffodils, irises, and pansies. But they are also discovering that gardening can be a heck of a lot of work. So what happens when keeping up with the weeds turns into a full-time job? What do you do when gardening becomes stressful?
Slow Gardening to the rescue! Inspired by Slow Food, an international movement that promotes local food systems and biological and cultural diversity, the slow-gardening approach can help us appreciate and enjoy our gardens more, year in and year out.
Slow Gardening will inspire you to slip into the rhythm of the seasons, take it easy, and get more enjoyment out of your garden, all at the same time.
http://www.chelseagreen.com/bookstore/item/slow_gardening:paperback [6]
THE ACTIVIST
Dream of a Nation: Inspiring Ideas for a Better America
A
cross the nation countless individuals and organizations are dreaming a new future. Dream of a Nation sheds lights on some of the groundbreaking leaders, projects and ideas that have the potential to solve society's toughest problems.
Dream of a Nation
restores faith that humanity can solve our current looming environmental, economic and societal challenges. This is a comprehensive resource for any reader interested in gaining critical information and deepening their role as an empowered citizen.
http://www.chelseagreen.com/

bookstore/item/
dream_of_a_nation:paperback%20with%20french%20flaps
THE SURVIVOR
When Disaster Strikes: A Comprehensive Guide for Emergency Planning and Crisis Survival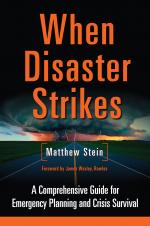 [7]
Disasters often strike without warning and leave a trail of destruction in their wake. Yet armed with the right tools and information, survivors can fend for themselves and get through even the toughest circumstances. Matthew Stein's When Disaster Strikes provides a thorough, practical guide for how to prepare for and react in many of life's most unpredictable scenarios.
Stein instructs you on the smartest responses to natural disasters—such as fires, earthquakes, hurricanes and floods—how to keep warm during winter storms, even how to protect yourself from attack or other dangerous situations. With this comprehensive guide in hand, you can be sure to respond quickly, correctly, and confidently when a crisis threatens.
http://www.chelseagreen.com/

bookstore/
item/when_disaster_strikes:paperback
[7]
The Transition Companion: Making Your Community More Resilient in Uncertain Times
In 2008, the best-selling The Transition Handbook suggested a model for a community-led response to peak oil and climate change. Since then, the Transition idea has gone viral across the globe, from Italian villages and Brazilian favelas to universities and London neighborhoods. In contrast to the ever-worsening stream of information about climate change, the economy, and resource depletion, Transition focuses on solutions, on community-scale responses, on meeting new people, and on having fun.
The Transition Companion picks up the story today, drawing on the experience of one of the most fascinating experiments under way in the world. It tells inspiring tales of communities working for a future where local economies are valued and nurtured; where lower energy use is seen as a benefit; and where enterprise, creativity, and the building of resilience have become cornerstones of a new economy.
http://www.chelseagreen.com/bookstore/item/the_transition_companion:paperback
THE EXECUTIVE
Thinking in Systems: A Primer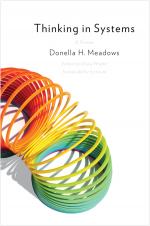 [8]
Thinking in Systems is a concise and crucial book offering insight for problem solving on scales ranging from the personal to the global. This essential primer brings systems thinking out of the realm of computers and equations and into the tangible world, showing readers how to develop the systems-thinking skills that thought leaders across the globe consider critical for 21st-century life.
While readers will learn the conceptual tools and methods of systems thinking, the heart of the book is grander than methodology. Donella Meadows was known as much for nurturing positive outcomes as she was for delving into the science behind global dilemmas. She reminds readers to pay attention to what is important, not just what is quantifiable, to stay humble, and to keep learning.
http://www.chelseagreen.com/

bookstore/i
tem/thinking_in_systems:paperback
[8]
THE SCRABBLE LOVER
Logodaedaly, or Sleight-of-Words
What is a "balanoid"? Who carries an "ombrifuge" into a storm? How is a "filipendulous" city destroyed? These and other fabulous questions are found in Logodædaly, or, Sleight-of-Words: a dictionary of the imagination.
Young author Erzsébet Gilbert has delved into the history of the English language to unearth a host of forgotten, quirky, obsolete and utterly bizarre words, and created a phrasebook like no other. It is a dictionary whose entries are not merely words, but the fantastical stories and wild musings behind them. Through Logodædaly one might not learn an everyday vocabulary, but beyond A and Z the reader finds that the meaning of a word is always much more than it seems.
http://www.chelseagreen.com/

bookstore/it
em/logodaedaly_or_sleightofwords:hardcover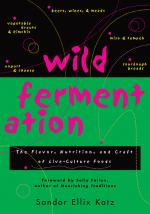 [1]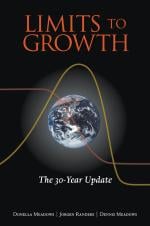 [9]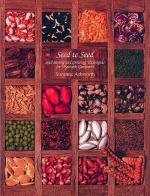 [10]
[11]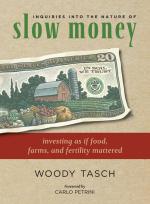 [12]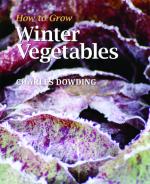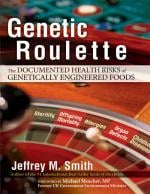 [13]