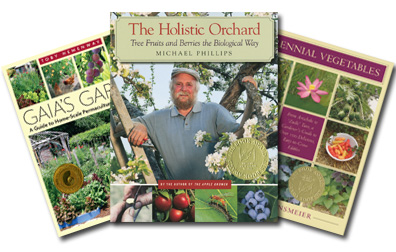 Chelsea Green publishes books that readers return to year after year as they seek to build a more sustainable way of living—from homebuilding to homesteading. We think our books are great, but we're more than a bit biased. That's why it's great when one of our authors wins an award—especially from an organization with a mission similar to ours like Nautilus or the John Burroughs Association.
We're proud to recognize the achievements that many of Chelsea Green's authors have earned this year. In celebration, we are putting the following award—winning books on sale for 35% off until September 15th.
Since 1984, Chelsea Green has published award-winning books that help you better examine your food choices, fuel systemic change, dig in to the joys of gardening, and organize for resilience within your community.
Happy reading from the folks at Chelsea Green Publishing, who like the authors below, also took home an award this year. We were named the 2011 Independent Publisher of the Year by ForeWord Reviews. Awww, shucks.
The Holistic Orchard: Tree Fruits and Berries the Biological Way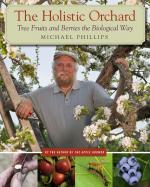 Retail Price: $39.95
Sale Price: $25.97
WINNER: American Horticultural Society Book Award.
Each year, the American Horticultural Society recognizes outstanding gardening books published in North America with its annual Book Award. The Holistic Orchard was one of this year's winners!
From the AHS press release: "This richly illustrated, comprehensive guide is like spending a weekend with the guru of organic orcharding…No other author covers the subject so completely, understands it so well, and still manages to make it accessible."
KEEP READING…
Killing the Cranes: A Reporter's Journey Through Three Decades of War in Afghanistan
Retail Price: $19.95
Sale Price: $12.97
FINALIST: HELEN BERNSTEIN BOOK AWARD.
Ed Girardet was one of five finalists for the 2012 Helen Bernstein Book Award for Excellence in Journalism for his memoir, Killing the Cranes.
Girardet's memoir reflects on his more than three decades of experience covering war-torn Afghanistan, and the impact this has had on Afghani people. Established in 1987, the Helen Bernstein Book Award for Excellence in Journalism is given annually to a journalist whose work has brought public attention to important issues.
Killing the Cranes is now available in Paperback!
Reinventing Fire: Bold Business Solutions for the New Energy Era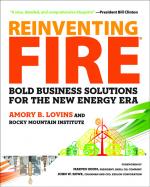 Retail Price: $34.95
Sale Price: $22.72
FOREWORD BOOK OF THE YEAR: Business and Economics, Gold.
Grounded in thirty years' practical experience, this ground-breaking, peer-reviewed analysis integrates market-based solutions across transportation, buildings, industry, and electricity. It maps pathways and competitive strategies for a 158%-bigger 2050 U.S. economy that needs no oil, no coal, no nuclear energy, one-third less natural gas, and no new inventions.
At a ceremony on June 23 at ALA's Annual Conference in Anaheim, California, ForeWord Reviews named Reinventing Fire a Gold winner in the Business and Economics category.
KEEP READING…
Wild Flavors: One Chef's Transformative Year Cooking from Eva's Farm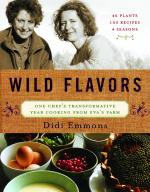 Retail Price: $34.95
Sale Price: $22.72
NAUTILUS AWARD GOLD WINNER: Food/Cooking/Healthy Eating.
When Didi Emmons, a chef from Boston, met Eva Sommaripa—a near legendary farmer whose 200-plus uncommon herbs, greens, and edible "weeds" grace the menus of many famous restaurants in the Northeast—something amazing happened. Wild Flavors follows a year at Eva's Garden through the seasons and showcases Emmons's talent for using unique herbs and surprising wild foods.
The Nautilus Awards recognize Books that promote spiritual growth, conscious living and positive social change, while at the same time stimulating the imagination and offering the reader new possibilities for a better life and a better world.
KEEP READING…
The Transition Companion: Making Your Community More Resilient in Uncertain Times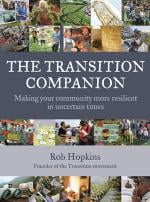 Retail Price: $29.95
Sale Price: $19.47
NAUTILUS AWARD GOLD WINNER: Social Change.
What if the best responses to peak oil and climate change don't come from government, but from you and me and the people around us?
In 2008, the best-selling Transition Handbook suggested a model for a community-led response to peak oil and climate change. The Transition Companion picks up the story today, telling inspiring tales of communities working for a future where local economies are valued and nurtured; where lower energy use is seen as a benefit; and where enterprise, creativity, and the building of resilience have become cornerstones of a new economy.
Sex and the River Styx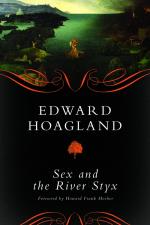 Retail Price: $27.50
Sale Price: $17.88
WINNER: John Burroughs Medal for Outstanding Environmental Writing.
For more than 50 years, Hoagland has been one of America's most celebrated observers of both human nature and the natural world. In Sex and the River Styx, readers follow Hoagland as he travels to Kampala, Uganda, Tibet and into his own personal memories as he ruminates about aging, love, and sex.
Hoagland's sharp eye and intense curiosity shine through in essays that span his childhood exploring the woods in his rural Connecticut, his days as a circus worker, and travels in his later years.
The John Burroughs Medal has been given annually since 1926 for books that combine scientific accuracy, firsthand fieldwork, and creative natural history writing. KEEP READING…
Alone and Invisible No More: How Grassroots Community Action and 21st Century Technologies Can Empower Elders to Stay in Their Homes and Lead Healthier, Happier Lives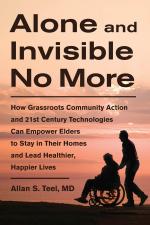 Retail Price: $17.95
Sale Price: $11.67
NAUTILUS AWARD SILVER WINNER: Aging Gracefully.
In Alone and Invisible No More, physician Allan S. Teel, MD, describes how to overhaul our eldercare system. Based on his own efforts to create humane, affordable alternatives in Maine, Teel's program harnesses both staff and volunteers to help people remain in their homes and communities. It offers assistance with everyday challenges, uses technology to keep older people connected to each other and their families, and stay safe. This approach works.
The Nautilus Awards highlight books that make the world a better place.
KEEP READING…
Old Southern Apples: A Comprehensive History and Description of Varieties for Collectors, Growers, and Fruit Enthusiasts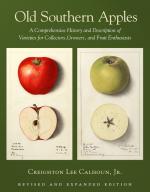 Retail Price: $75.00
Sale Price: $48.75
BOOKBUILDERS OF BOSTON BEST IN CATEGORY WINNER: Reference.
A book that became an instant classic when it first appeared in 1995, Old Southern Apples is an indispensable reference for fruit lovers everywhere, especially those in the southern United States. Out of print for several years, this newly revised and expanded edition now features beautiful color illustrations and descriptions of some 1,800 apple varieties that either originated in the South or were widely grown there before 1928.
Each year Bookbuilders of Boston hosts The New England Book Show, an annual juried show that recognizes the year's most outstanding work by New England publishers, printers and graphic designers. Winning books are selected for their design, quality of materials, and workmanship. KEEP READING…
Passive Solar Architecture: Heating, Cooling, Ventilation, Daylighting, and More Using Natural Flows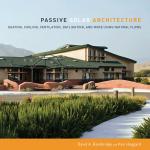 Retail Price: $85.00
Sale Price: $55.25
BOOKBUILDERS OF BOSTON BEST IN CATEGORY WINNER: Professional, Illustrated.
In this comprehensive overview of passive solar design, two of America's solar pioneers give homeowners, architects, designers, and builders the keys to successfully harnessing the sun and maximizing climate resources for heating, cooling, ventilation, and daylighting.
Bainbridge and Haggard draw upon examples
from
more than three decades to offer both overarching principles as well as the details and formulas needed to successfully design a more comfortable, healthy, and secure place in which to live.
Judges Comments: "Beautiful cover. Inventive and untraditional illustration program…"
KEEP READING…
More New and Noteworthy Titles On Sale
---