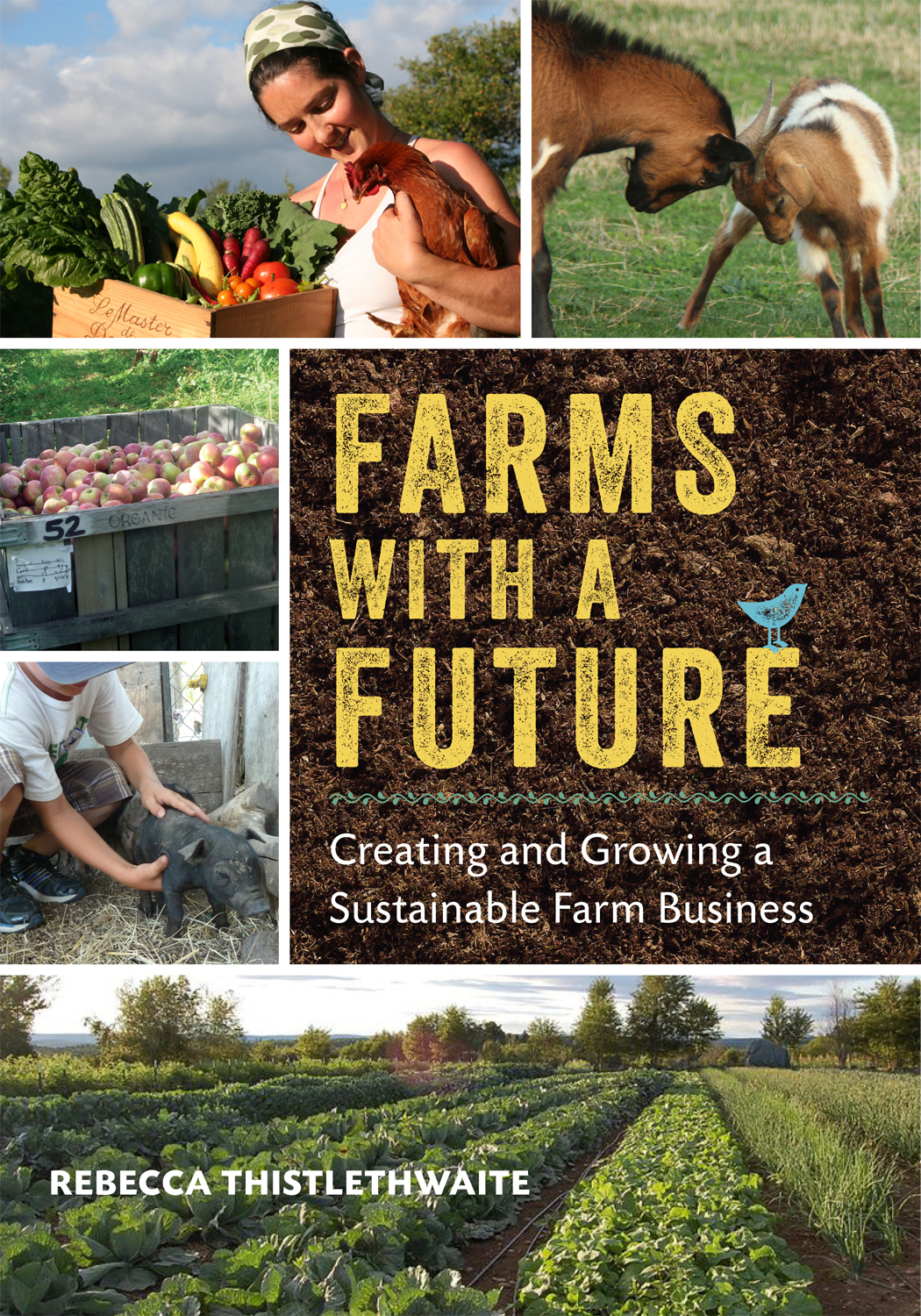 Since the start of the "Green Revolution," agriculture has become more and more industrialized, the scale has gone from backyard plots behind every house to fields of commodity corn and soy so vast they stretch to every horizon.
This isn't sustainable, but it's also not any fun. Farms that large are run like machines, not like gardens. The fun of it, just the sheer joy of playing in the dirt to a productive end, this is probably the biggest reason for the local-food and small farm revolution.
Climate change is eased by sustainable farming, as are pressures on water systems, and the dangers of genetically modified foods are avoided by growing small and growing organic. But nobody comes to a party to think about dreary things, they join because they expect they'll have a great time. The small farm revolution is driven by the joy of special foods grown nearby, the flavor of fresh carrots and the excitement of getting dinner from a person instead of a package.
We've published guides for organic growers since 1984, and it's exciting to see more and more people jumping on the bandwagon for higher quality food, grown nearby.
This week, we're offering a selection of new and best-selling agriculture books, all on sale for 35% off.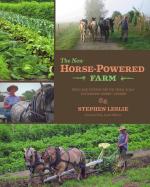 Coming Soon:
The New Horse-Powered Farm
is the first book of its kind, offering wisdom and techniques for using horse power on the small farm or homestead, from longtime horse farmer Stephen Leslie. It sets the stage for incorporating draft power on the farm by presenting tips on getting started with horses, care of the work horse, different horse-training systems, and the merits of different draft breeds. The novice teamster is introduced to the basic tools of horse-drawn tillage and cultivation used for profitable horse-powered farming, with a spotlight on whole-farm management, as well as information on haying with horses, raising small grains, managing the woodlot, farm education, agritourism, and more.
Ships February 22nd.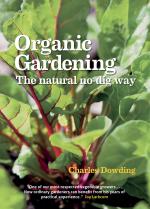 Organic Gardening, Second Edition
Charles Dowding has been practicing no-dig organic growing for over thirty years. In this new, full-color edition of
Organic Gardening
he shares the wealth of his experience, explaining his approach to soil and plants and revealing the range of techniques that have enabled him to grow healthy and vibrant plants for decades.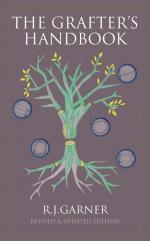 R.J. Garner's
The Grafter's Handbook
is the classic reference book and revered encyclopedia (and the only one of its kind) on plant propagation by grafting, and has been favored by orchardists and gardeners since its first publication in 1947. Now revised and updated for a new generation by respected horticulturist Steve Bradley, the all-time classic is back and better than ever.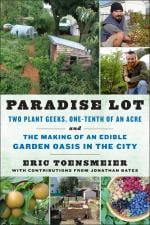 Paradise Lot
: When Eric Toensmeier and Jonathan Bates moved into a duplex in a run-down part of Holyoke, Massachusetts, the tenth-of-an-acre lot was barren ground and bad soil, peppered with broken pieces of concrete, asphalt, and brick. The two friends got to work designing what would become not just another urban farm, but a "permaculture paradise." In telling the story of
Paradise Lot
, Toensmeier explains the principles and practices of permaculture, the choice of exotic and unusual food plants, the techniques of design and cultivation, and, of course, the adventures, mistakes, and do-overs in the process.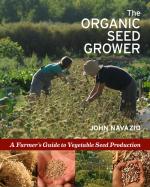 The Organic Seed Grower
is a comprehensive manual for the serious vegetable grower who is interested in growing high-quality seeds using organic farming practices. It is written for both serious home seed savers and diversified small-scale farmers who want to learn the necessary steps involved in successfully producing a commercial seed crop organically.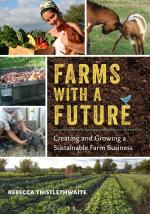 What is a farm with a future? What will make it sustainable and resilient? And what key qualities and skills does a farmer need in today's climate to be successful? Rebecca Thistlethwaite addresses these and other crucial questions in this must-read book for anyone aspiring to get into small to mid-scale market farming, or who wants to make their existing farm more dynamic, profitable, and, above all, sustainable.
Farms with a Future
explores the passion, creativity, and entrepreneurship that's needed to help family farms find their niche and remain sustainable and successful in an age of agribusiness and consolidation.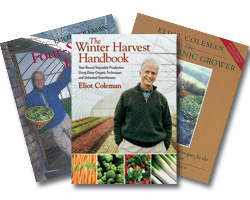 If you love the joys of eating home-garden vegetables but always thought those joys had to stop at the end of summer,
this set of three books
by master organic farmer Eliot Coleman is for you. Includes
The New Organic Grower
,
Four-Season Harvest
, and
The Winter Harvest Handbook
.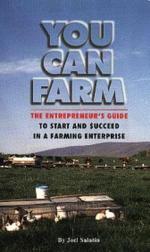 For farm entrepreneurs, the opportunities for a farm family business have never been greater. The aging farm population is creating cavernous niches begging to be filled by creative visionaries who will go in dynamic new directions.
You Can Farm
targets the folks who actually entertain notions of living, loving and learning on a piece of land. Anyone
willing
to dance with such a dream should be able to assess its assets and liabilities; its fantasies and realities. "Is it really possible for me?" is the burning question this book addresses.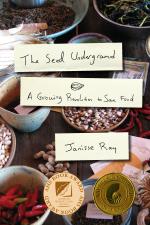 In
The Seed Underground
, Janisse Ray brings us the inspiring stories of ordinary gardeners whose aim is to save time-honored open-pollinated varieties like Old Time Tennessee muskmelon and Long County Longhorn okra—varieties that will be lost if people don't grow, save, and swap the seeds. With a quiet urgency
The Seed Underground
reminds us that while our underlying health, food security, and sovereignty may be at stake as seeds disappear, so, too, are the stories, heritage, and history that passes between people as seeds are passed from hand to hand.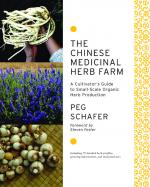 A leading light in the field of medicinal herb cultivation,
The Chinese Medicinal Herb Farm
is the first cultivation guide of its kind, and presents invaluable information for growers interested in producing high-quality efficacious herbs in all climates of the US, with the historical connectedness of ancient practitioners.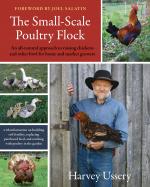 The most comprehensive and definitive guide to date on raising all-natural poultry, for homesteaders or farmers seeking to close their loop,
The Small-Scale Poultry Flock
offers a practical and integrative model for working with chickens and other domestic fowl, based entirely on natural systems.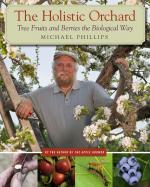 The Holistic Orchard
demystifies the basic skills everybody should know about the inner-workings of the orchard ecosystem, as well as orchard design, soil biology, and organic health management. Detailed insights on grafting, planting, pruning, and choosing the right varieties for your climate are also included, along with a step-by-step instructional calendar to guide growers through the entire orchard year. Includes extensive profiles of pome fruits, stone fruits, and berries.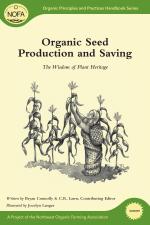 The
NOFA Guides
are a series of 8 books originally published by the Northeast Organic Farming Association on organic principles and practices for both the beginner farmer as well as established farmers looking to convert to organic, or deepen their practices. Titles include:
---