Verona Fonté Ph.D.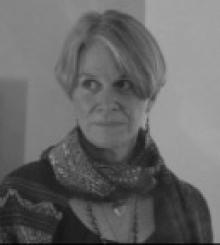 Verona Fonté, Ph.D. worked as a psychologist for over twenty years in academic, clinical and organizational settings. She was Academic Dean at the Saybrook Institute serving a faculty comprised of the founders of Humanistic Psychology such as Rollo May, Jim Bugenthal and Stanley Krippner. Dr. Fonté was at the forefront of the initial programs that emerged into the managed health care model of the early 1980s. For twelve years she was a member of a trauma team with a division of the Department of Justice.
For her doctoral research Dr. Fonté studied women going through an unexpected stressful life transition, divorce. She found that woman with a sense of environmental mastery (those who believed they had the skills and means to take care of themselves) were both psychologically and physically healthier during a divorce than women who did not. One of the underlying premises of Bird Flu What to Do: Prepare to Survive is that when people believe they have more mastery over a situation and have the capacity to care for themselves, they will be more resilient to stressful situations.
Dr. Fonté has worked with children of war and youth leaders from war-torn areas in many capacities. In 1994, as a member of the Board of Directors of the Olympia Institute, she participated in a conference on the impact of war trauma they co-sponsored in Dagestan. In 1997, Dr. Fonté became Director of Iris Arts & Education Group, a nonprofit with the mission of producing and supporting socially relevant media, educational and artistic products. She continued her work with trauma and peace through producing of several shorts including "We Must Not Forget the Children" for Balkans YouthLink 1997, "The Peaceful Warrior," 1998, and "Quest for Justice," 2001. In 2001, as a member of the Board of Directors Crabgrass Dr. Fonté was one of three "elders" that brought 24 youth leaders from every region of the former Yugoslavia to the United Nations Conference on Racism in South Africa; and then traveled with this group for several weeks studying the truth and reconciliation process. A strong advocate of nonviolence, Dr. Fonté also serves on the Board of Directors of Peaceworkers International.
An important moment occurred in December 2005 when one of Dr. Fonté's friends, Dr. Ted Mohns, told her a story that reflected the reality that many people will be on their own if there is a global pandemic. Compelled to action by a need to do something useful to help this situation, and inspired by a conversation with another close friend, Dan Smith, about the altruism that emerged in the great plague in the 17th century in London, Dr. Fonté took on the assignment of writing this book. Bird Flu: What to Do: Prepare To Survive is a product of her sense of urgency about preparing for natural disasters and her steadfast belief that we must work together to prepare to survive.