John Abrams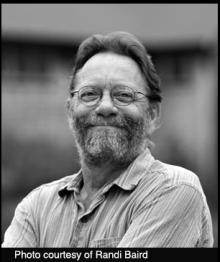 "We think about our work as the cathedral builders thought about theirs. We try to think for generations, as we try to design and build for generations." These are the words of John Abrams, co-founder and president of South Mountain Company, an employee-owned design, building, and renewable energy company committed to responsible business practice. Started by the seat of the pants in 1975, today South Mountain has annual revenues of $9 million and 17 owners among its 33 employees. In 2005 Business Ethics Magazine awarded South Mountain its National Award for Workplace Democracy.
As a proponent of working for the benefit of people and community, John explores the role of business in promoting community, creating social equity, and maintaining ecological balance. He challenges conventional business concepts: that bigger is better, that profits come first, and that location is incidental. The narratives found in his resonant memoir, The Company We Keep, demonstrate that one can bring high personal values to the workplace, protect natural resources, uphold high standards of craftsmanship, control growth, and still run a successful (and highly collaborative) enterprise. A second edition of the book, re-named COMPANIES WE KEEP: Employee Ownership and the Business of Community and Place, is now available with a deeper, broader focus on employee owned companies.
John and his co-owners have made a long-term commitment to using their business to preserve community and help solve their regional affordable housing crisis. They have been instrumental in the creation and development of the Island Affordable Housing Fund and the Island Housing Trust, and they have been responsible for some groundbreaking affordable housing projects. Jenney Way, just completed by South Mountain in 2008, is the first LEED (Leadership in Energy and Environmental Design) Platinum single family affordable housing in the U.S.
Currently, John serves on the Steering Committee for the Island Plan, a 50 year planning process for the Vineyard, on the Board of the Island Housing Trust, on Massachusetts Governor Deval Patrick's Zero Energy Building Task Force, and on Building Green's Green building Advisor.
John lives on Martha's Vineyard, off the coast of Cape Cod, Massachusetts, with his wife Chris, in a co-housing neighborhood designed and built by his company.